If you are a die hard happily ever after fan who shy's away from darkness and the sublime, then Under an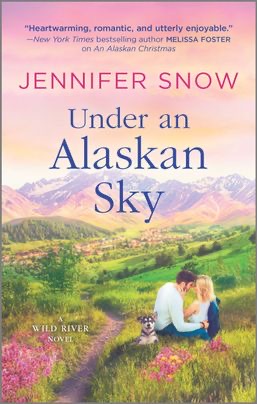 Alaskan Sky by Jennifer Snow will smother you in a warm onesie and plop you in the middle of romance heaven.
After 5 torturous years of "just friends'', determined and loyal Cassie realises she now needs to start pushing things to the next level with Tank, who throughout is described as some sort of other-brother of Chris Hemsworth Thor 2 – sweet lord! Tank evidently adores Cassie but has deep commitment and trust issues stemming from his past; a sort of rags to riches style backstory cut from a classic board of 'self-made man' narrative. And if 5 years of forced celibacy for both our lovers doesn't cave your head in, the disastrously timed arrival of Tank's ex and father of his child Montana rocking up to town to re-insert herself in her child's life after 10 years and incidentally become besties with Cassie, certainly will. By all means, Tank and Cassie had a pretty straight forward relationship until this juncture (albeit non-human and unbelievable) that ironically, Montana's arrival is the desperately needed catalyst of change for.
Despite some excellent sexual tension development and well crafted dialogue, it sadly just smacked as too unrealistic. No one on the planet is Cassie – not even Mother Theresa herself! In fact, Cassie is so ridiculously reasonable and understanding that she manages to justify that Montana's Base Jumping business proposal is exactly what she needs to save her own business in the face of giant corporate industry take-over which occurs across the street. And whilst the key action kernels are border-line ridiculous, Under an Alaskan Sky was saved entirely but effective style and pace and some delightful raunch scenes.
As Montana seemingly swans around taking everything Tank and Cassie have independently built and together love, it was hard to believe the lack of jealousy, lack of self-interest or self-preservation from Cassie. And whilst the cohesion of the plot itself is successful, it was evidently too much of a strange trifle blend of Disney meets raunch meets Alaskan mountaineering adventure survival film.
Ultimately, if 'all-too perfect' romance novels are your pet love, then I highly recommend you snuggle into this one, and if not, keep the onesie on and enjoy mentally planning a trip to see beautiful Alaska and its Tank-like men folk!

Book Info: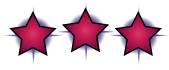 Publication: 28th April 2020 | HQN Books | Wild River #2
Single dad Tank Wheeler has vowed to keep his heart shuttered in the name of keeping his young daughter's life stable. But lately, the chemistry between him and his adrenaline-loving best friend, Cassie Reynolds, has been getting him a little hot under the collar. And then, with one scorching birthday kiss, these best friends are instantly more.
Exactly the wrong time for Tank's ex to show up in Wild River, Alaska.
Cassie is pretty sure she's having a waking nightmare. Not only is Tank's gorgeous ex hoping to reclaim her family, but a new megastore is threatening the wilderness-adventure business she's spent five years building. But Cassie never backs down from a fight. And now it's time to make the most terrifying leap of her life–and hope that Tank catches her…before she falls too far.