Want You to Want Me by Lorelei James: Former pro hockey player Gabrielle Welk has gone from skating for gold to coaching the u14 girls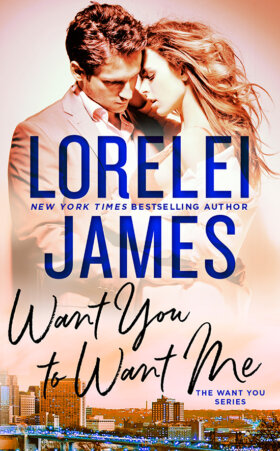 hockey team at the local rink, but after her ex – boyfriend not only breaks up with her but breaks up with her for her younger sister, Gabi decides to start putting herself first. So when the opportunity of a lifetime presents itself to interview for a job as a sports reporter at a big t.v network , Gabi runs with the idea. The only snag that comes up is when she is required to do an in person interview, having spent most of her life in her hockey gear it is safe to say she has never really cared much about fashion, needing some help pulling together the perfect outfit, Gabi would normally turn to her girlfriends but with both of them being out of town Gabi has no choice to ask her unfairly fashionable frenemy Nolan Lund for help.
While Nolan has his own things going, trying to prove that he is worthy if being f named the future CEO of the Lund empire, and uncover what everyone seems to be hiding. But when Gabi comes to hi. For fashion advice it is a no brainers, especially if it gives him a chance to spend time with her one on one. His only condition being that she helps out at his social out reach programme. Their once frenemies relationship soon begins to shift into something a lot more flirty, when they both realise that maybe they had initially been to quick to judge each other. But when shocking news breaks that effects both Nolan and Gabi, will they be able to fight through it all or will this break their very new relationship.
"In the first four months of our acquaintance I only saw angry, hurt, nervous and indignant Gabriella. In the past few weeks, I've seen funny, sly, kind, sweet, tipsy and thoughtful Gabriella. And . . . I like you. After that night at Full Tilt I realized you were one hundred percent the type of woman I wanted to be more than frenemies with."
This book was definitely a refreshing take on the sports romance trope, in that for a change it was the female lead that was the athlete. I loved following Nolan and Gabi's love story, this was a nice easy read. This was more of a slow burn romance but that worked very well for this story. The thing I loved about this novel was not only that it show cases a strong female role model but that James highlighted and included the LGBTQ community. It was nice to see such positive views on both these topics.
"Know what really cemented my crush?" "What?" "The first random text you sent me. Christ. That might've been the corniest joke I'd ever heard, but I laughed my ass off for like five minutes. I'd had a shit day, I was still at work, feeling alone and pissy, and then your text pinged. For a brief shining moment , I knew someone in the world was thinking about me."
Both Nolan and Gabi were excellent characters that had amazing sparky banter that definitely translated into their physical relationship. But I will say that Nolan stole the show for me. I loved that he was such a fashionable man and that he did not shy away from his love for fashion. As for Gabi I loved that she had such a tough girl exterior and that she had put everyone else above herself but Nolan showed her that there was more to herself. The only thing that I was not to happy about was that there was this strong build up to the scandal but I found that it kind of fizzled out, but in saying that I think even though it lacked oomph it wrapped up nicely.
Overall I enjoyed this novel immensely, even though it is part of a series, Want You To Want Me can be read as a standalone, though I do recommend reading the entire series.

Book Info:

Publication: August 4th 2020 | Berkley Books | Want You #2
Hockey player Gabriella "Gabi" Welk spent her life in pursuit of championships, but she has little to show for it besides dusty trophies and second-place medals. Now her career consists of several part-time jobs to make ends meet. When Gabi gets a chance at her dream job, she swallows her pride and asks her nemesis–smart, sexy and savvy Nolan Lund–for help.
Since being named future CEO of Lund Industries, Nolan has tried hard to overcome his reputation as a fun-loving playboy and ladies' man. For the first time ever, he's more focused on the company than his personal life. He spends his free time at the ice rink his brother owns, cheering on his niece at her hockey games…and watching Gabriella Welk, the superstar athlete and assistant coach who gets under his skin in a way he can't ignore. He's shocked when Gabi agrees to trade a favor for a favor.
They have little in common besides their mutual mistrust, but between family crises and sibling rivalries, Nolan and Gabi realize they want to be more than just friends–much more.