Winner Takes All by Cheryl Harper: Stephanie Yates had been in love with her best friend's brother since she was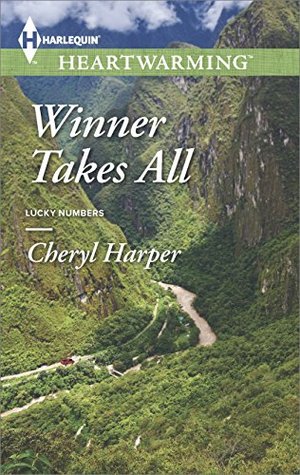 sixteen. She was one of the three best friends who had been together since they were sixteen and now "several" years later they were contemplating the summer and playing the lottery. Amazing as it was, they won and somehow Stephanie was on her way to Peru and to see the man she shouldn't be in love with anymore.
Daniel Lincoln was a doctor. Just a doctor with very little self-control, which cost him a humiliating job loss in his hometown, so now he was working with a nonprofit practicing medicine in Peru. However he was getting more and more homesick and wasn't sure how to handle it, but he knew he was a doctor and a good one so he was going to make it work.
When Daniel realizes that Stephanie has come to see him with her newly fattened checkbook and has grown up he isn't sure how he is going to handle her without going into big brother mode. Stephanie wasn't sure what she planned when she planned on coming but somewhere along the line she realized where she was with herself wasn't where she wanted to be. Could these two ever find a middle ground?
Winner Takes All by Cheryl Harper was a hard book to get into. The plot was unusual, from winning the lottery, traveling across the world and the best friend's brother trope. There are parts of this book that are so well written you can imagine yourself there and really involved in the characters and there are parts that just fall flat. Overall this book didn't speak out one way or another, but it did leave me wondering if the other girls were going to get their own stories or if there would be any extension to Stephanie and Daniel's story.
Book Info: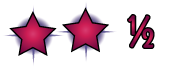 Publication: June 1st 2015 | Harlequin Heartwarming | Lucky Numbers #1
Winning the lottery means finally living her dreams…
Stephanie Yates isn't really sure she's ready to leave her hometown and see the world, but there's not much she can do about it now: her friends have sent her on her way! And her first stop is a village in the breathtaking mountains of Peru, where Daniel Lincoln, her lifelong crush, is setting up medical clinics.
Stephanie thought she could hide her feelings for the hotshot doctor no problem, but Daniel has changed. And spending time with this strong, caring man helps her imagine a new life for herself, and for Daniel. That is, if he can start seeing her as more than just a friend…