In Winner Takes All by Erin Kern, former NFL player Blake Carpenter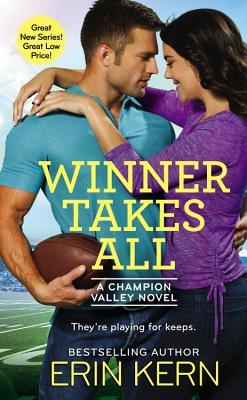 has returned to his hometown to coach the high school football team. The only catch is that he needs to lead them to the playoffs. If they don't make it, he's out of a job. The problem is that the team is awful. The old coach didn't seem to care about putting together a championship team. He has a lot of work to do, and then he meets Annabelle Tuner.
Annabelle was hired by the school to work with the players on stretching before and after practices and the games. Blake, untrusting of most people after being burned by his NFL coach and medical staff, worries that she's going to try to take over the team. The only thing Annabelle wants is to help the players, and that means standing up to Blake when he doesn't want to hear her ideas.
Annabelle had known some obstinate people in her life. Hell, she could be pretty darn stubborn when she wanted to be. But this guy practically gave new definition to the word.
She didn't back down from anyone, though, and she wasn't about to let some ex-football player think he could bully her.
Annabelle is friendly and outgoing, while Blake can be abrasive and unapproachable. There were several times where Blake was hostile towards Annabelle, but instead of giving up, she kept trying to get him to come around. While I enjoyed her determination, I found Blake's attitude to be a bit much at times.
Drew gave her a slow nod. "And you met Blake," he concluded.
Obviously she wasn't the only one Blake had conversational issues with.
"Yes," she confirmed. "He's…" Her words trailed off as she sorted through her mind, trying to find the correct word to describe such a complex man.
"An ass?" Drew helped with a lifted brow.
Exactly. "That's not the word I was going to use," she hedged, instead of agreeing with him. "But he does seem a little…socially challenged."
There were some humorous moments, mainly courtesy of the Beehive Mafia, a group of four senior citizens who wore their hair in the beehive style. They stalk Blake and his cousin Brandon in the park to get pictures of them shirtless to put up on their social media pages. They're into everyone's business, and their antics were pretty funny.
Next to Lois, Beverly sniggered and waved her orange foam finger in the air. She was waving the darn thing so hard, she whacked her own beehive.
Virginia yanked the thing off Beverly's hand. "What do you think you're doing? Beverly demanded."
"You've smacked me in the head about five times," Virginia scolded. "You're only allowed to have this if you know how to use it."
Stella griped Annabelle's forearm, her fingers digging into the soft flesh. "I don't know how much more of this I can take."
"Do you mean the game or the Beehive Mafia?"
Stella snorted. "Both."
Winner Takes All was an enjoyable read, but I wish I had felt more of a connection between Blake and Annabelle. If you enjoy stories about disgraced sports stars looking for redemption, then this may be a story for you.
Book Info: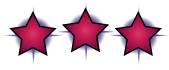 Published: August 30, 2016 | Forever | Champion Valley #1
Money. Fame. Endorsements. Blake Carpenter had it all—before his professional football career spiraled out of control. Determined to rebuild his life, he takes on coaching the high school team in his Colorado hometown. Despite a few fumbles, Blake knows he can lead these boys to victory. As long as he can keep his eyes on the prize and off the team's distractingly gorgeous physical therapist.
Annabelle Turner knows all about the scandal that cost Blake his NFL career, and she'll be damned if she's going to let his mistakes hurt her team. What she doesn't count on is the intense attraction that turns every heated run-in they have into a wildly erotic competition. Point by point, play by play, kiss by kiss, they try to keep things professional for the good of the team. But when the score is this close—and the passion this fierce—it's anybody's game…