Winning Back His Wife by Melissa McClone: Having just come off a grueling but successful mountain rescue all DR. Cullen Gray can think of is coffee and a chance to unwind and relax…but no sooner his backpack hits the ground he is being notified by the town sheriff that he is listed as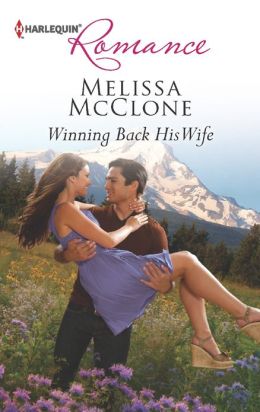 Sarah Purcell's emergency contact and that she has been in an accident and is in critical condition. Sarah Purcell, Cullen estranged and almost EX wife!
Will leaned forward. "Sarah's at a hospital in Seattle."
Not dead. A hundred pounds of anxiety melted away from each of Cullen's bone-weary shoulders. Tears of relief pricked his eyes. He hadn't seen Sarah in months. Cullen had wanted her out of his life, but he hadn't wanted anything bad to happen to her.
Cullen and Sarah met in Las Vegas and were married within days, for two busy and dedicated professionals their marriage was a classic case of marry in haste and repent at leisure.
Cullen and Sarah might not know how to make their marriage work but they definitely have strong feelings for each other, so when Cullen hears about Sarah's accident he doesn't think twice about flying to be at Sarah's side or opening up his home and providing his support during her recovery period.
Going home with Cullen was a bad idea. So bad she would rather move into the SNF and die of boredom or stay in the hospital and die of starvation or go live in a cave somewhere with nothing but spiders and other creepy-crawly things for company.
Having him here made her feel warm and fuzzy. Taking walks reminded her of how comfortable they'd once been together.
As Sarah spends time recovering in Hood Hamlet and Cullen playing caretaker they both get to see a more relaxed side of each other…. The attraction is strong and so are their feelings for each other. But old hurts run deep will they risk their heart again for a second chance?
I really liked Sarah and Cullen characters, there was resentment but they were never spiteful to each other. Once they got talking about their problems they realized that they were both at fault for the breakdown of their marriage.
Melissa McClone did a fantastic job of conveying the depth of emotional and mental turmoil that raced through each characters mind throughout the story.
What was going on?
Something pounded. It took her a minute—maybe longer—to realize the pounding was coming from her head. Maybe she shouldn't try opening her eyes again.
Her head wasn't the only thing hurting. Even her toenails throbbed.
Winning Back His Wife by Melissa McClone is an emotionally charged tale of second chances and starting over. If you are looking for a re-union story minus the angst I would highly recommend this book.
Book Info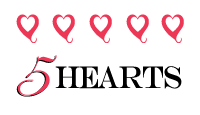 Publication Date: March 5, 2013 | Series: Harlequin Romance (Book 4370)
Her first love…
When Sarah Purcell ends up in hospital, she's shocked to find the dreamy doc by her bedside is her soon-to-be ex-husband, Cullen Grey!Sarah's reluctantly released into Cullen's care, but he's as emotionally distant as ever, and her old insecurities bubble over. Surely the new life he's forged for himself in Hood Hamlet proves he can live without her?
Their second chance?
Caring for his wife 24/7, this time Cullen won't bury his feelings. As the tremors of their old attraction erupt, he has one thing on his mind: it's time to bring his wife back by his side—where she belongs.