Wish Upon A Christmas Star by Darlene Gardner is a very interesting, fun and inspiring story.
Maria DiMarco is a private PI with a big regret. The last conversation she had with her brother was a big fight, before he died in 9/11 and she was never able to put that behind her.
Logan Collier is Maria's High School sweetheart. They have been broken up for eleven years, after their dreams didn't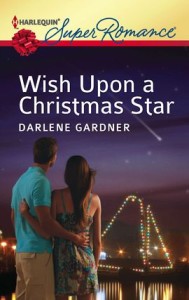 coincide and each went their separate ways. He has been working as a financial planner in New York for a big firm, and all he wants is to move up the corporate ladder or so he thinks.
After Maria receives information that there is a tiny possibility that her brother is alive after all she will not stop until she finds him, even if that takes her to Key West during the holidays and away from her family. But Logan will not let her do this alone, and he will try to convince her that there are no possibilities of her brother being alive.
But not only are they going on w wild goose chase trying to see if anyone knows or has seen her brother. They will be helping Kayla, a new apprentice PI, try to catch the culprit of defacing the Santa statue.
As Maria and Logan fight over the possibility of her brother being alive, the steps to try and find him if he is and all the trouble that Kayla will get into while also falling in love herself.
Wish Upon A Christmas Star is a fun and interesting romance that will keep you turning the pages until the very end.
Rating: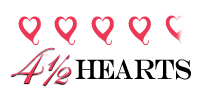 Publisher: Harlequin Superromance (December 1, 2012)
  Print Length: 285 pages
The odds are about a million to one. But after eleven years, P.I. Maria DiMarco jumps at the possibility that her brother might still be alive. And when she makes a wish on a rare pre-Christmas shooting star, well, it could be a sign. Logan Collier doesn't think so. Not that Maria should put her trust—or hope—in her ex-love, who long ago left her heart in pieces.
Yet here Logan is in Key West, helping Maria chase down leads and, like her, trying—and failing—to ignore the attraction heating up between them. Even if her search takes her nowhere, Maria isn't giving up. Not on finding her brother…or on a second chance with Logan.