Today it is my pleasure to Welcome author
Sera Taíno
to HJ!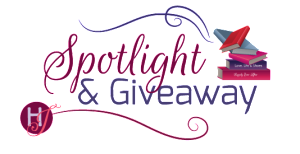 Hi Sera and welcome to HJ! We're so excited to chat with you about your new release, A Delicious Dilemma!

Hello, everyone! Thanks for stopping by…

Please summarize the book for the readers here: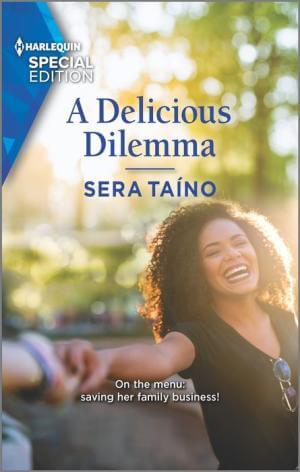 A Delicious Dilemma begins with Val Navarro being dragged by her cousin to the neighborhood club after recovering from a bad breakup. While there, she meets Philip, a handsome if somewhat reserved man with whom she shares a meaningful connection. Little does she know that he is the son of the owner of the development corporation that has big plans for the small working-class enclave she calls home, plans that put the restaurant she owns with her father at risk. She resists their efforts through different means, but there's the tiny problem of her attraction to Philip. What's a girl to do?

Please share the opening lines of this book:
"I hold you personally responsible for my discomfort," Val complained as she scrambled out of her cousin Olivia's Jeep. The relentless percussion from Aguardiente Lounge assailed her from across the parking lot, bringing with it a flicker of anxiety that she tried to ignore. "My fingers are still sore from the manicure."
Please share a few Fun facts about this book…
It's inspired by the Jersey City of my youth, right down to the landmarks
I had to cook the meals in the book to make sure the descriptions were accurate
Like Val, I love disco, salsa and pop songs
The playlist for A Delicious Dilemma spans multiple musicians and styles Billy Holiday to Dua Lipa
Philip used to have a brother, but he got cut from the book
Please tell us a little about the characters in your book. As you wrote your protagonist was there anything about them that surprised you?
Val came easier to me than Philip. I identified with Val in almost every way, whereas Philip, was a constant work in progress to strike the right balance between wealth and decency. I also love the secondary characters and hear their voices in my head as distinctly as if they were real people. It's such a thrill to spend time in this universe.
If your book was optioned for a movie, what scene would you use for the audition of the main characters and why?
I think the scene in chapter 3, when Val brings Philip back to her restaurant after they meet to have coffee and to chat. I feel like that it shows their chemistry and anyone wanting to play the role of Philip or Val would have to convey that chemistry:
Coffee burbled from the kitchen, pulling him away from his thoughts. He followed the sound and aroma, struck by the odd jolt of happiness at the sight of Val, the way he'd felt when she'd returned from her dance. He found her standing in front of the stove, tending to an angular metal coffee machine.

"What's that?" he asked, as a thin stream of black liquid escaped the seam and slid down,hissing into the flames.

"A cafetera." She slipped on a worn cooking mitt and poured out the coffee.

"Coffee maker," he murmured.

Val nodded. "A Moka machine, essentially. Do you speak Spanish?"

"Just enough to get into trouble."

Val nodded thoughtfully. "Damn. Now I won't be able to gossip about you."

"Sorry to disappoint."

"Told you I'd do something you'd mind. Milk and sugar?"

"No milk, no sugar. I prefer my coffee bitter."

Val poured a small cup with a flair that brought a smile to his face. He took a sip, relishing the deep, nutty flavor. "This is good. Thank you."

She gave a small bow before pulling two stools from against the wall and inviting him to sit next to her. The hum of the refrigerator and the clicking of the icebox punctuated the silence as he sipped, savoring the heat and comfort of the brew.

"It must be a lot of pressure," Val said at length.

Philip blinked in confusion. "What's a lot of pressure?"

She shrugged. "Working for the company that your father owns."

The thread of their earlier conversation returned to him. "It is but I was lucky, I guess. I happened
to land in a career I enjoy. I don't know what things might have been like if I'd hated my work. Isn't it the same for you? Don't you work with your father, too?"

Val nodded. "We're co-owners. I'm the oldest, so things have always fallen on my shoulders. But I
lucked out, too. I love cooking and I can't imagine myself doing anything else." Val stood, surprising him with her sudden explosion of motion.

"I have an idea." She raced around the kitchen, collecting a whirlwind of ingredients.

Philip drained the last of his small cup. "What are you up to now?" He watched as she broke chunks of dark chocolate into the pan, whisking it as it melted.

"It's a surprise." She gave him a bone-melting smile before returning to her work. She added cream and a pinch of powder that smelled like nutmeg, stirring the dark brown liquid. She removed the pan from the fire, set it aside and opened the double-door refrigerator, rummaging inside until she brought out a cake dish.

Philip leaned on his hand and watched; her fluid movements were full of the confidence of
knowing a space intimately.

"If you're the oldest, how many brothers and sisters do you have?" he asked.

Val looked up from her work. "One each." She poked the air with the silver cake cutter as she spoke. "There's Natalía but we call her Nati. And Rafael is Rafi."

"And what's Val short for?"

She leaned in close as if she were sharing a secret. "Valeria."

"Pretty. Like you."
What do you want people to take away from reading this book?
I just want readers to have a fully immersive reading experience. When they are finished, I hope they will want to reread the book to capture the feeling they had the first time they read.
What are you currently working on? What other releases do you have planned?
I just finished a co-writing project with R.L. Merrill featuring another Latinx family set in the world of custom cars similar to Netflix's Car Masters: Rust to Riches. I am also hard at work on a secret project that I won't reveal yet but hope I can crow about soon.

Thanks for blogging at HJ!
Giveaway:

(5) Five signed copies of A Delicious Dilemma, with a recipe collection
To enter Giveaway: Please complete the Rafflecopter form and Post a comment to this Q:

A Delicious Dilemma describes food in great detail, especially desserts like flan and tres leches. What's your favorite dessert?
Excerpt from A Delicious Dilemma:
The prospect of meeting Philip's father had Val's insides mushed up like a plate of mofongo, though their wild sing-along had gone a long way toward calming her down. These were very rich people, used to socializing with other very rich people. She'd never been to an event like this and had no idea what to do or how to act. Val was more than just a fish out of water—she
was an entirely different species altogether.

She wasn't completely adrift. She had Philip and he'd promised not to abandon her. This might be his crowd and he might have grown up in a different environment, but Val usually forgot that he was wealthy. Except for dinner at Coq au Vin, or whenever she paid extra attention to his perfectly tailored suits. But he never acted like he was anything other than himself. A super geek wrapped up in a superhot package.

They arrived at a cordoned off section of the street, where a dapper valet dressed in a short red
coat and black pants took Philip's keys. Val eased herself very carefully out of his car—knowing her, she'd tear her dress right up to her waist and give up the game before it had even started.

Philip placed a hand on her elbow and glanced up at the building. Val followed his gaze to the roof, where spotlights lunged up into the sky and people circulated to the distant sound of music. "The fundraiser is being held up there," he explained.

She whistled at the sight. "That looks like one serious party."

"My mother's fundraisers tend to be popular, especially when they involve an auction."

"What's being auctioned?"

"The usual—a hotel stay, art, an exclusive vacation—whatever the donors decide to contribute."

Val nodded, imagining the kind of money that was being thrown around at an event like this. "It sounds like your mom makes a killing."

Philip smiled. "She's good at what she does."

He led her inside the building and Val had to scoop her jaw off the floor. She'd only seen hotels like this on television—fabulously dressed people in vast rooms that were so polished, the glare was blinding. She took in the sleek marble floors, soaring stone columns and even a winding staircase, which they passed on their way to elevators that slid up to the top of the building inside glass tubes that coruscated light.

The elevator doors opened onto a fairy tableau. Strings of light formed a latticework over a massive outdoor banquet arrangement. Fine linen tablecloths, silverware and crystal adorned the tables. Giant screens peppered the enclosed auction area, where people milled around descriptions of the auction items.

But dinner would be served outdoors, under the moon and the lanterns on this clear, cloudless night. It was like nothing she'd ever seen before.

She clutched Philip's arm. "I can't do this."

Philip swept the perfectly coiled hair away from her face and gently lifted her chin. "Yes you can."

"These are your people. You know how to act around them."

"So do you, Val. They aren't extraterrestrials."

Panic crawled up her throat, threatening to choke her. "They're going to catch the stench of my middle class and toss me off the roof."

"Val!" Philip blurted out before laughing so hard, tears squeezed out of the corners of his eyes. Her panic turned to laughter as well until she was nearly
doubled over with it.

"Fine, okay. Don't laugh at me. I was just spiraling for a minute. I'm good." She took a deep breath before repeating, "I'm good."

Philip pulled her gently against him. "You're more than good. You look delectable, the type of woman a man would dream of having on his arm."

Delectable. That word sent a discharge of heat somewhere south of her belly button. The bruja
seated in the impulse control center of her brain shouted something at her, trying to remind her of the dangers around her, but she ignored her.

She was tired of being afraid.
Excerpt. © Reprinted by permission. All rights reserved.


Book Info:
Val Navarro's first mistake: going out dancing after a bad breakup when the chef should be focused on her family business. Her second mistake? Thinking the handsome, sensitive stranger she meets could be more than a rebound – until she discovers he's Philip Wagner of Wagner Developments. His father's company could shut down her Puerto Rican restaurant and unravel her tight-knit neighborhood. When Philip takes over negotiations, Val wants to believe he has good intentions. But is following her heart a recipe for disaster?
Book Links: Amazon | B&N | iTunes | Kobo | Google |


Meet the Author:
Debut romance author Sera Taíno was selected for Harlequin's Romance Includes You Mentorship, an initiative launched in 2019 to reach out to diverse communities of writers and bring more own voices stories to romance readers. For more information on this initiative, click here.
She is also the author of several short contemporary romances, including her latest, "Oil and Vinegar," part of the A More Perfect Union: A Voting-Themed Romance Benefit Anthology. All proceeds benefit Fair Fight, a national voting rights organization based in Georgia.
Her debut, #ownvoices novel, A Delicious Dilemma, published with Harlequin Romance Special Edition is available now.
When she is not writing, she can usually be found teaching, traveling, or wrangling her family.
Be sure to sign up for her Mailing List to stay up to date on future publications.
Website | Facebook | Twitter | Instagram | GoodReads |