Today it is my pleasure to Welcome author
Melissa Foster
to HJ!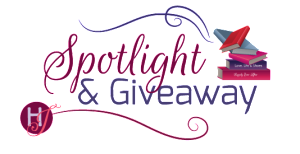 Hi Melissa and welcome to HJ! We're so excited to chat with you about your new release, Bayside Escape!

I am thrilled to be here!

To start off, can you please tell us a little bit about this book?: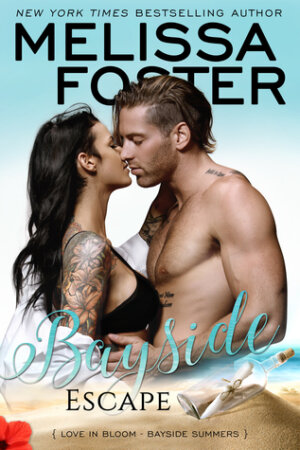 It opens with our firecracker of a heroine, Violet Vancroft, ready to strangle her mother for not just showing up late to her half-sisters wedding, but for showing up on the arm of the only man that Violet had ever loved (and left) two years ago. Let's just say that you will want to stick around for the wild ride to their happily ever after.

Please share your favorite lines or quote(s) from this book:
"I'm not walking away, because you, Violet Vancroft, own my heart, and like it or not, I think I own yours, too." ~ Andre

"We're all broken. So what? None of us get through this life without bumps, bruises, and a few shattered dreams. What matters is what we do with the unshattered ones." ~ Andre
What inspired this book?
The Bayside Summers series is set in Cape Cod, which is where I have vacationed every summer since I was a child
Several of the main characters were inspired by me and my friends who visit me at the Cape 🙂
I've known Violet and Andre would end up together since before the series began
How did you 'get to know' your main characters? Did they ever surprise you?
Violet surprised me EVERY STEP OF THE WAY. I didn't realize how many layers Violet truly had until I started writing her book, and I learned something new about her every day. On the surface she is a tough girl who doesn't hold back anything that she has to say, but underneath, she is so much more. Her secret life surprised me several times. Andre was a new character who had been mentioned only once in the series, but he was not new to me. I knew who he was and what his background was before I started writing the series, but he also changed as I was writing. Violet and Andre's past had a few surprises in it as well.
What was your favorite scene to write?
My favorite scene to write was the opening scene in which Violet first sees Andre. I had been waiting years to write it! Check it out below!
They headed for the back door just as the front door flew open and their mother breezed in, waving her hands and flashing her Julia Roberts smile. Her long dress was tie-dyed in orange, black, and white. It was cut wide and deep at the neckline and belted at the waist, with a long flowing skirt and billowing sleeves. Lizza was tall and slim, and like Violet, her dress was slit right up to her thigh, giving her a youthful appearance.

Her wild chestnut mane swished past her shoulders as she came at them. "Hello, my darlings!"

Violet froze, anger bubbling up inside her.

Lizza threw her arms around Desiree and said, "Happy wedding day, Desi."

"I thought you weren't coming," Desiree said uneasily, her eyes shifting to Violet over Lizza's shoulder.

Lizza released her and embraced Violet equally as eagerly. "Violet, look at you! Why, the Cape has been good for you, hasn't it?"

"Where have you been?" Violet asked curtly, annoyed that the first words out of her mouth weren't an apology for Desiree. "Des has been waiting all day."

"It's okay," Desiree said. "I'm just glad you made it."

"It's not okay," Violet seethed. "When you say you're going to be at your daughter's wedding, you show up before the start of the ceremony, which we're now late for."

"Oh, Desi, I'm sorry. Vi's right," their mother said. "It's been a busy day, and I wish I could have come sooner. You didn't think I'd miss your wedding, did you?"

Violet scoffed. Desiree elbowed her, silently chastising her with pleading eyes as the front door opened again. Lizza spun around and said, "There you are!" She ran toward the door, arms up, blocking their view of what had to be a crazy man since he was traveling with their mother.

She lowered her arms to take his hand and spun around with a beaming smile and said, "Girls, this is my plus one!"

Violet couldn't breathe.

Standing before her was the man she'd left behind in Ghana more than two years ago. The man who had asked her to move to Boston and become his wife. Beautiful, loving, talented Andre Shaw. His hair was the color of desert sand. It was longer on top than she remembered, cut short on the sides. He must still run his hands through it, because it was tousled, and a few wispy bangs hung over his thick brows. She could still feel his chiseled cheeks beneath her fingers, his warm lips on hers, and the slide of his aquiline nose against her skin. A dusting of scruff covered the devastatingly sexy cleft in his chin, but his loving dark eyes—the ones that still haunted her dreams—bore a mix of shock and pain, as if he'd seen a ghost.

Violet tried to swallow, but her mouth was bone dry.

Desiree's face was a mask of surprise at their mother's younger, handsome date, who looked like he'd come from a summer photo shoot despite the wrinkles in his brown linen pants and tan linen shirt.

Violet closed her gaping jaw, trying to blink away what could only be a mirage.

"Daisy," Andre said with disbelief.

The endearment turned her knees to jelly, and she clutched Desiree's hand as his whispers echoed in her mind. You're sweeter than a Violet. You're my Daisy.

"Oh no, sweetheart," Lizza said. "It's Violet, remember? Andre Shaw, these are my daughters, Desiree and Violet." She took his arm and gazed up at him. "Isn't he just gorgeous? I was delighted that he could come with me. Andre is an artist and a doctor. He runs one of the companies I work for."

"Well, um, Andre, it's a pleasure to meet you," Desiree said. "Should we arrange for a room at the inn?"

"Don't be silly." Lizza waved her hand as if Desiree had made the most ridiculous suggestion. "He's staying in the cottage, with me."

What. The. Fuck?
What was the most difficult scene to write?
The most difficult scene for me to write was the scene between Violet and Desiree in the bedroom when Violet confesses her secrets to Desiree. These two sisters had been through so much together (and separately) that it broke my heart and I ugly cried while writing it.
Would you say this book showcases your writing style or is it a departure for you?
Bayside Escape definitely showcases my writing style in that it's fun and sexy, but also deeply emotional. My stories tend to deal with real-life issues rather than angsty devices, and the love, trials, and tribulations of families, friends, and lovers is conveyed in every chapter.
What do you want people to take away from reading this book?
I am currently working on THIS IS LOVE, the second title in my NEW Harmony Pointe series, which is a spin-off of the Sugar Lake series, published with Montlake romance. The first book in my Harmony Pointe series, CALL HER MINE, is releasing Aug 20th, 2019 and is now available for pre-order. For my Whiskey fans, MAD ABOUT MOON is releasing on April 10th, and for my Braden/Montgomery readers, WILD, CRAZY HEARTS is releasing June 12th, 2019.
What are you currently working on? What other releases do you have planned?
I am currently working on THIS IS LOVE, the second title in my NEW Harmony Pointe series, which is a spin-off of the Sugar Lake series, published with Montlake romance. The first book in my Harmony Pointe series, CALL HER MINE, is releasing Aug 20th, 2019 and is now available for pre-order. For my Whiskey fans, MAD ABOUT MOON is releasing on April 10th, and for my Braden/Montgomery readers, WILD, CRAZY HEARTS is releasing June 12th, 2019.

Thanks for blogging at HJ!
Giveaway: Print Signed Copy of BAYSIDE DESIRES. (US only)
Five Digital Copies of BAYSIDE DESIRES, first in the Bayside Summers series. (Open INTL)
To enter Giveaway: Please complete the Rafflecopter form and Post a comment to this Q:

Have you ever had a surprise run in with an ex?
Excerpt from Bayside Escape:
"Are you screwing Lizza?" Violet demanded.

He slid his hands into the pockets of his slacks as if his heart weren't hammering against his ribs and said, "Patience was never your strong suit."

She huffed out a breath and crossed her arms. "Are you?"

He stepped closer, catching a whiff of jasmine. How many times had he smelled that scent in the last two years and caught himself looking around for her?

Too damn many.

"Maybe you'd like to start over with something like, 'Hello, Andre. I'm sorry I disappeared in the middle of the night and never thought to let you know I was still alive, much less why I left.'"

She pressed her lips together, sadness washing over her face for the briefest of seconds, softening his resolve a little. She lifted her chin as she said, "I asked you a question. Are you screwing my mother?"

He lifted one shoulder. "What if I am? You washed your hands of me years ago."

She grabbed his arm and pulled him toward the dunes. "What is going on? How long have you been with Lizza?"

"If either of us has a right to demand answers, it's me."

She lowered her eyes.

"Why, Daisy? That's all I want to know. Why did you take off like we meant nothing?"

She kicked at the sand, her mouth twitching like she wanted to say something, but either didn't want to or she couldn't.

He leaned closer so she had no choice but to look at him, and holy hell, that was a mistake. The vulnerability in her eyes, thinly veiled by a mask of strength, nearly brought him to his knees. He tried to push those feelings down deep, as he'd been doing for what felt like forever, and said, "I've only ever seen you speechless once before, and the next morning you were gone." He couldn't help but add sarcastically, "Will I be so lucky tomorrow?"

"I live here," she said with narrowed eyes.

"Yeah? For what? A week? A month? Two?"

She looked over her shoulder at all the people on the beach, and her expression warmed. "This is home."

Home? Boy, he'd like to pick at that word like a raven on roadkill. Violet didn't know what the word home meant. But if she was staying for a week, a month, or longer, then this was his chance to get some answers and finally get the closure he needed to move on with his life.

She cleared her throat before turning back to him, the warmth gone from her expression. "How long are you staying?"

"Again, not that it's any of your business, but I was invited to stay for a month, until I leave for my next project."

"A month?" She shook her head. "You and Lizza cannot stay here for a month."

He arched a brow. "Oh, but we can. It's already been arranged, and I've already committed to volunteering at a local clinic. I'm not about to let them down. And you know what else? I like it here. The sand, the sea, the people I've met. Chloe seems especially interesting. Did you know she works in health care? This might be just the break I need to clear my head of old distractions." It pained him to speak of their love like that, but not nearly as much as it hurt to see the ache in her eyes.

He looked away so as not to get sucked in again and caught sight of Lizza watching them. He waved and forced a smile. "If you'll excuse me, Dai"—he caught himself before the endearment slipped out; the first step in moving on was letting it go—"Violet. I believe my date wants to introduce me to her friends."
Excerpt. © Reprinted by permission. All rights reserved.


Book Info:
Fall in love at Bayside, where sandy beaches, good friends, and true love come together in the sweet small towns of Cape Cod. Bayside Summers is a series of standalone steamy romance novels featuring alpha male heroes and sexy, empowered women. They're fun, flirty, flawed, deeply emotional, always passionate, and easy to relate to.
Hold on to your hat for Violet's wildly hot love story! Lizza is up to her old tricks again, and Violet is in for the surprise of a lifetime!
Two years ago Violet Vancroft was a nomadic artist who never wanted to put down roots and Andre Shaw was a prominent Boston physician whose roots ran too deep to unearth. Their love didn't stand a chance—or at least that's what Violet believed when she received a plea for help from the sister she'd never really known—so she snuck away like a thief in the night.
Now Andre travels the world, setting up new medical clinics, and Violet has finally found the family she'd always craved and the roots she'd never known she wanted. When their paths cross unexpectedly, it's not the reunion either one imagined. But they've never stopped loving each other, and after the dust of anger and hurt settles, passion ignites even hotter than before. As the end to Andre's time at the Cape nears, reality sets in, leaving them no closer to a future than they were before. Violet and Andre are forced to dig deep to discover if they're destined to live apart forever or if true love really can conquer all.
Book Links: Amazon | B&N | iTunes | Kobo | Google |


Meet the Author: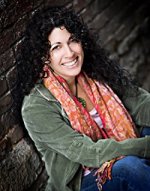 Melissa Foster is a New York Times & USA Today bestselling and award-winning author. She writes sexy and heartwarming contemporary romance and women's fiction with emotionally compelling characters that stay with you long after you turn the last page. Melissa's emotional journeys are lovingly erotic and always family oriented, the perfect beach reads for contemporary romance and women's fiction lovers who enjoy reading about loyal, wealthy heroes and smart, sassy heroines with complex relatable issues.
Melissa also writes sweet romance under the pen name, Addison Cole.
Melissa enjoys chatting with readers and book clubs. Send her an email invitation to your next event!
Website | Facebook | Twitter | Instagram | GoodReads |