Today it is my pleasure to Welcome author
Jaymee Jacobs
to HJ!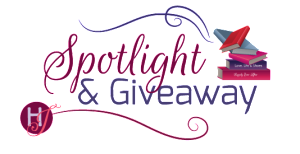 Hi Jaymee and welcome to HJ! We're so excited to chat with you about your new release, Chasing Down the Dream!

Hi, everyone! I'm so excited to be here!

Tell us about the book with this fun little challenge using the title of the book:
Oh this is fun! I'm only going to go through the first word.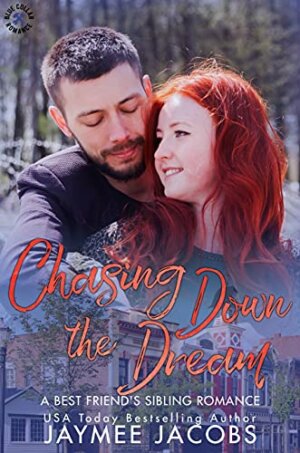 C is for a Creative and determined heroine, Kasey.
H is for an HVAC system that goes haywire.
A is for Asher, the hot HVAC repairman who just so happens to be the best friend of Kasey's younger brother.
S is for how Shocked Kasey is when she sees the man Asher's grown into.
I is for an Interfering little brother.
N is for Never ever giving up on your dreams, and
G is for Going big *and* Going home.
Please share the opening lines of this book:
"Dude!"
I knew when I answered the phone that, whatever Owen had to say, it was going to be important. He never called anyone, under any circumstances, and the tone of his greeting was urgent.
Please tell us a little about the characters in your book.
I absolutely adore Kasey and Asher, the main characters. Kasey has so much determination when it comes to achieving her dreams—which is something I wish I had more of! She's moving back home at the beginning of the book because things didn't go quite how she wanted in New York City. But she never gives up.
Asher's a hometown guy. He played a hockey in college, but never made it to the NHL like he'd hoped. So he works for his parents' heating and cooling company. He's never been afraid of hard work, and he's good with his hands. And Asher is a good-looking guy at that. He's exactly the kind of guy you want showing up on your doorstep to fix your problems.
Please share a few Fun facts about this book…
There's a moment in this book that I think is the funniest I've ever written!
All my books have a little hockey in them, so this book is no exception. Kasey's little brother, Owen, plays for the fictitious team of the Pittsburgh Pythons. I've got to thrown some hometown for Pittsburgh in there!
A part of the inspiration for this book is that some professional athletes have, let's say, oddly shaped bodies. Hockey players have thick thighs and big butts because of the powerful muscles they need for skating. That can make clothes shopping a little… difficult for them. Kasey, who's a fashion designer, tries to tackle this problem, and Owen's reaction is hilarious!
What first attracts your Hero to the Heroine and vice versa?
Asher has always been in love with Kasey. She's his best friend's older sister, so he's grown up watching her. She's the first girl he's had eyes for, and she'd left some kind of imprint on him that he could never shake. And when he sees her back in town for the first time in years, that hard-core crush gets rekindled instantly.
Kasey's always known that Asher's had a crush on her, but she only ever saw him as her annoying little brother's childhood best friend. When she meets now that he's all grown up, her perspective on her brother's friend has totally changed. But she doesn't plan on staying in their hometown for long, so she's reluctant to give in to the attraction between them.
The First Kiss…
I've included the excerpt. It's too delicious a moment to skimp on!
If your book was optioned for a movie, what scene would you use for the audition of the main characters and why?
I would use the first kiss scene (see excerpt!), because that will really test the chemistry of the main characters. They need to be playful and flirty and have that certain je ne sais quoi together. Their first kiss is the ultimate screen test.
What are you currently working on? What are your up-coming releases?*
Right now, I'm working on a story so big that I've had to break it up into a trilogy. Unfortunately, I don't have any release dates yet (blame my day job!), but I'm hoping for the good news to come before the end of the year.

Thanks for blogging at HJ!
Giveaway:

I'm giving away a signed paperback copy of Chasing Down the Dream, along with some bonus swag. Giveaway is open internationally.
To enter Giveaway: Please complete the Rafflecopter form and Post a comment to this Q:

What's the one dream you're glad you've never given up on?
Excerpt from Chasing Down the Dream:
I pulled my phone out of my back pocket, aimed, and took the picture before Asher could realize what I was doing. The candid shot of him was great; he was in three-quarters profile with the shirt open to expose his chest and his focus on the cuff he was buttoning.
"Hey," he said, his eyebrows furrowed as he looked up at me. "Are you taking pictures?"
"Uh, you caught me." I bit my lip as nervousness set in again. "I won't post it without your permission, but it would be great to help me promote my designs."
He shrugged and began to button up his shirt. Taking that gesture as permission, I took another photo, this one straight on as he was looking down. "Perfect," I thought aloud.
"I know I am," he snarked. He'd left the top button unfastened, and I held my phone up to take another picture. Asher looked to his side and put his hands on his hips, so the picture I got of him was of his profile, but it really showed off the shirt—including the small KCR logo I'd stitched into the point of the collar.
And somehow, he seemed even hotter in the photos, even though I couldn't see his full face in any of them. It was mysterious and provoking. Maybe if I ever wanted to give up fashion design, I'd take up photography. "Want to see them?"
It was only fair for Asher to have the chance to veto the pictures before I posted them. I stepped up beside him and leaned in so we could both look at the screen together. Swiping through the few photos, I was totally impressed. By Asher's modeling ability, by my photography skills, and even how good the shirt looked now that it was on a body. I was giddy with excitement. "Ash, these are so awesome."
"If you say so."
"Oh, I say so."
Asher chuckled, and the low, rumbling sound emanating from his chest reminded me of how close we were standing. I turned my head to the left and then tilted my face up to look at his.
His face, his lips so close to mine. His scent was overwhelming, and his latent strength was palpable. My gaze swept upward from his mouth to his eyes, which were intently focused on mine. And when his line of sight lowered to look at my lips, I knew—just a split second before it happened—that Asher was going to kiss me.
The moment I felt Asher's warm, soft lips touch mine, I knew that everything had changed. I couldn't tell you exactly how or what, but my world was never going to be the same again. An earthquake could have ripped the ground apart and sucked me in, and I wouldn't have felt it like I did in comparison to this kiss.
The next sensation I was aware of was Asher's hands grabbing my waist. I reflexively put my arms around his neck and tilted my head for better access.
It started out slow and sweet, as first kisses often do. Our lips, once strangers, were just getting acquainted with one another.
Excerpts. © Reprinted by permission. All rights reserved.


Book Info:
From USA Today best-selling author Jaymee Jacobs comes a best friend's sibling romance packed with heat, heart, and happily ever after.
When Kasey Ruggieri returns to her hometown after her fashion design business implodes, she barely recognizes the handsome guy with a smokin' body who comes to fix the HVAC as her brother's best friend. The skinny teenager she once knew is gone, and when Asher strips off his shirt to work in the boiling heat, Kasey can't take her eyes off his glistening, muscular chest. Now she needs more than air conditioning to cool her desires.
Asher Wallace has had a crush on Kasey ever since he realized girls don't have cooties. She's beautiful, talented, and fun. But as his best friend's older sister, she's completely out of his league. Once Kasey left Oak Bend to pursue a fashion career in New York City, Asher shelved his boyhood crush and moved on from his college hockey days and into the family's heating and cooling business.
When Kasey and Asher finally connect, there's enough heat to melt a Michigan winter. But when Kasey stumbles onto a new, profitable fashion venture, will she leave Asher behind for the bright lights of the big city once more? Or can Asher prove to Kasey that love and success can be found close to home?
Chasing Down the Dream is part of the Blue Collar Romance series, a multi-author series of standalone novels. Welcome to Oak Bend, where blue-collar hotties work hard and love even harder, especially when it comes to landing their happily ever after.
Book Links: Amazon |


Meet the Author:
Jaymee Jacobs is a USA Today best-selling author and author of the Dallas Comets series. She graduated summa cum laude from the University of Pittsburgh with a BA in English literature and a psychology minor.
Her books have the same two themes: hockey and the "millennial" experience. The first is because she's a die-hard fan (particularly of the Pittsburgh Penguins). The second is because she felt that there weren't any books to which she could personally relate. So she began to write the stories she wanted to read. Her books spotlight those in the up-and-coming generation as they navigate this new era of ubiquitous technology, online dating etiquette, and what it means to "adult."
When she's not writing, you'll find Jaymee curating her cats' Instagram account, listening to true crime podcasts, scrolling through Pinterest for fructose-free recipes, or yelling at the TV during Penguins games.
Website | Facebook | Twitter | Goodreads |