Today it is my pleasure to Welcome author
Lori Foster
to HJ!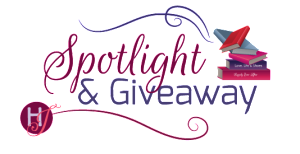 Hi Lori and welcome to HJ! We're so excited to chat with you about your new release, Cooper's Charm!

Hi!

Please summarize the book for the readers here: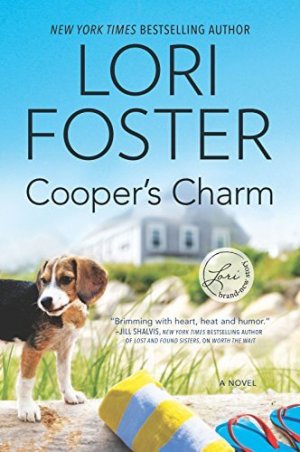 Cooper's Charm is about people who've been hurt in the past and because of that, they've isolated themselves in different ways – either by keeping emotional or physical distance from others, or swearing off committed relationships. But at the relaxed, welcoming setting of the resort, with the lulling influence of woods, water and sunshine, and the friends-to-family employees, the main and secondary characters not only let down their guards, they begin to rely on one another. With patience, a few laughs, and some sexy times, they realize they've found that special someone who can offer a "happy ever after."

Please share the opening lines of this book:
The sun shone brightly on that early mid-May morning. The crisp, cool air smelled of damp leaves-an appealing, earthy scent. A mist from the nearby lake blanketed the ground, swirling around her sneaker-covered feet.

Phoenix Rose stood at the high entrance to the resort and looked down at the neat, winding rows of RVs and fifth wheels in various sizes, as well as the numerous log cabins and the rustic tent grounds. All was quiet, as if no one had yet awakened.
Please share a few Fun facts about this book…
I based the setting of this book off an RV resort that I enjoyed for years. Before we bought our lake house, we'd park our RV near the creek (similar to where Ridley, the main character's sister, settled). I actually wrote several books there. We were in a park, but that particular spot was often isolated, so it was almost like being in the woods alone – but with a restaurant across the park, a pool around the other side of the woods, a lake for swimming and scuba diving (with a scuba instructor like Baxter, but maybe not as sexy) and a pond for fishing. There's a scene in Cooper's Charm around an abandoned, and slightly treacherous, railroad trestle that I walked many times while taking a break. The cabin that Phoenix moves into is exactly like the little cabins offered at the park for those visitors without RVs.
I still have an RV, but now it's a little smaller and we mostly use it for convenient travel to hotels. ::grin::
I also use my RV for my fun RV Interviews with authors
Please tell us a little about the characters in your book. As you wrote your protagonist was there anything about them that surprised you?
My characters always surprise me. I start with the most basic of ideas and then just turn them loose. They tell me what they want to do and when they want to do it. Phoenix's close relationship to her sister, Ridley, was a surprise because when I started the book, I thought they'd have a more strained relationship.
Also, Phoenix's reaction to Cooper's deceased wife didn't go how I thought it would. But I liked her reactions better than anything I could have deliberately planned.
If your book was optioned for a movie, what scene would you use for the audition of the main characters and why?
I like the scene where she comes to his home – as an employee – but he's already intrigued by her, and then he finds that she's intrigued as well, seeing him not only as a boss, but as a man.
The knock at the door drew him out of his thoughts. He closed the laptop and crossed the kitchen to the door, seeing through the glass pane that Phoenix stood there.
A new sensation broke through the gloom. Damned if it didn't feel like anticipation.
Shirtless and barefoot, dressed in only his jeans, Coop opened the door with a barely banked smile of welcome. "Good morning, Ms. Rose."
Her startled gaze went over his body first, then locked desperately to his face. She hastily straightened her already-straight glasses. "Mr. Cochran. I'm sorry to bother you, but I have a problem."
Maybe he should have pulled on a shirt…the hell he would. He was in his own home and if she planned to stick around, she'd have to get comfortable with him. Throughout the summer, most people dressed down, with women in halters and shorts, or bikinis, and men more shirtless than not. People were in and out of the water all day, from sunup to sundown.
Maybe if he hadn't just been thinking about her and all she'd been through, he would have handled things differently. Instead, he corrected her for the tenth time, saying, "You know, everyone else calls me Coop." He couldn't very well call her by her first name if she insisted on boss/employee formality. Not that there was much about the resort that anyone could label as "formal." It was all about fun, relaxation, and getting away.
She stared up at him.
"Try it," he urged. "I promise it won't hurt."
What do you want people to take away from reading this book?
A smile. That's all I aim for. I never attempt to educate my readers, or to sway them on any of their beliefs. They're smart people with their own experiences, backgrounds, current situations and perspectives. If I can entertain them and hopefully give them a "feel good" vibe, I've done my job.
What are you currently working on? What other releases do you have planned for 2017?
I'm working on the 2nd book in my Road to Love series, Slow Ride, and I'm loving it so, so much! The first book, Driven to Distraction, is out in December and features one of my all-time favorite characters ever, Brodie Crews. Now I'm writing his brother, Jack, and he's proving to be just as entertaining. The brothers work as private couriers ala the movie The Transporter with Jason Statham. They're both extreme hunks (of course) but with very different, distinct personalities.

Thanks for blogging at HJ!
Giveaway:

A print copy of Cooper's Charm by Lori Foster
To enter Giveaway: Please complete the Rafflecopter form and Post a comment to this Q:

I'd love to know which of my books is YOUR favorite – and is there a character you always hoped I would write but haven't. Maybe a secondary character from another book.
Excerpt from Cooper's Charm:
Coop struggled with himself every step of the way. The air was dark and thick around them, sounds muted by the night. The beams from the security lights didn't travel far in the fog. It was only ten, but felt more like midnight. Though he'd worked all day, he wasn't tired.
Far from it.
Beside him, Phoenix remained quiet, concentrating on where she stepped. The loss of her glasses gave him the perfect excuse to touch her, but with every heartbeat he was mindful of what she'd been through. Slow, he reminded himself. Considerate, cautious and slow.
Beneath the loose, long-sleeved shirt she wore, he felt the warmth of her arm against his palm.
He wanted to kiss her.
And he felt guilty because of it.
"Watch it." He steered her a little to the right. "Daron was right. The park is a mess."
"I cleared up what I could earlier, but with the wind still blowing, more branches are going to come down."
"I know. Just as everyone helped out today, we can all pitch in tomorrow to get things back in order."
"I imagine you'll have your hands full with other things. Besides, I don't mind the work. I like to stay busy."
Without meaning to, Coop caressed her arm with his thumb. "It helps you to forget?"
Though she kept walking, a kind of stillness settled around her. When the seconds ticked by, he thought she might not reply.
Because he didn't want to pressure her, he said, "I didn't mean to—"
"Yes."
Nothing else. Just that single word. The urge to pause, to pull her in close and hold her, burned inside him. But that's not what he did. No, he did something far worse. "I understand."
She glanced his way. "Do you?"
Damn. He didn't want to talk about his wife and everything he'd lost. Shaking his head, he sidestepped. "You're in the right place. There's never a shortage of things to be done here."
She released a tight breath. "Daron told me about the sign."
That made him huff a laugh. "I still owe him for that stunt."
"It's a good name for such a nice park. And if the sign is vintage—"
"Vintage my ass," he muttered. Phoenix's husky laugh unfurled some long-dormant emotion inside him. "You think that's funny?"
Playfully, she bumped against him. "I think you're too modest to enjoy having the park named after you."
"I'm not modest."
"Yes, you are, otherwise everything here would be named after you. Like the camp store would be… I don't know, maybe Cooper's Corner Store."
He grinned. "What about the scuba shop, the beach and the lodge?"
"Let me think on it." She nudged her shoulder against his again. "It is pretty awesome, you know, having the place named after you. You should be proud. It's beautiful and so well run."
"I hire good people."
"Yes, you do."
"That includes you, Phoenix." He looked at her profile, at the way her dark hair trailed down over her chest. She had a stunning figure, like an old-fashioned pinup. Her large breasts and generously curved ass only emphasized the narrower dip of her waist. She had a body that made it damned hard for him to concentrate. "I haven't missed what a great job you're doing."
Excerpt. © Reprinted by permission. All rights reserved.


Book Info:
One summer, two sisters and a chance to start over…
Before the burglary that shattered her confidence, Phoenix Rose had a fiancé, a successful store and a busy, happy existence. After months spent adrift, she takes a job at the lakeside resort of Cooper's Charm. Surrounded by beautiful scenery, friendly colleagues and a charismatic, widowed boss, Phoenix is slowly inching her way back into the world.
Visiting Cooper's Charm to check up on her little sister, Ridley Rose impulsively agrees to fill in as housekeeper. Still reeling from an ego-bruising divorce, she finds satisfaction in a job well done—and in the attention of the resort's handsome scuba instructor.
For Phoenix and Ridley, Cooper's Charm is supposed to be merely temporary. But this detour may lead to the place they most need to be, where the future is as satisfying as it is surprising…
Book Links: Book Links: Amazon | B&N | iTunes | kobo | BAM |


Meet the Author: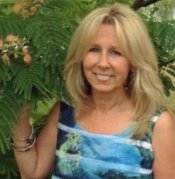 LORI FOSTER is a New York Times, USA TODAY and Publishers Weekly bestselling author with books from a variety of publishers, including Berkley/Jove, Kensington, St. Martin's, and most recently Harlequin. Lori has been a recipient of the prestigious RT Book Reviews Career Achievement Award for Series Romantic Fantasy, and for Contemporary Romance. For more about Lori, visit her website at www.lorifoster.com.
Website | Facebook | Twitter | Instagram | GoodReads |