Today, HJ is pleased to share with you

Catherine Bybee's

new release: 

Faking Forever

From New York Times bestselling author Catherine Bybee comes a new First Wives novel about wanting a family…and finding love.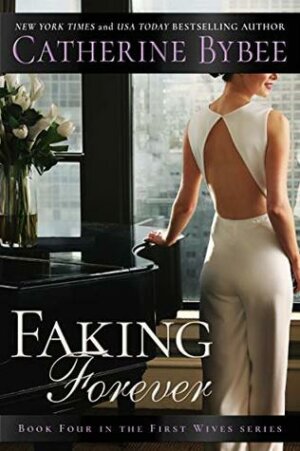 Shannon Wentworth's biological clock is ticking, and she isn't going to let her single status keep her from having a baby. When her wedding-photography business takes her to Mexico, she has every intention of finding a willing baby daddy to help her out. Until the bride goes AWOL, leaving Shannon to coddle the arrogant fiancé who has accused her of sabotaging his wedding.

Victor Brooks never could have imagined that he'd be on a honeymoon for one. Only here he is, taking a hard look at his life after the younger women he thought he loved walked out. The woman who volunteers to help him reflect is the last person he expects to be attracted to. Between the tequila, the sun, and one earth-shattering kiss, Victor finds Shannon a distraction too sexy to ignore.

They strike a deal: wait three months, cool off, and see if their tropical beach attraction is worth taking up when they go back home. Unfortunately, that's just enough time for the past to come calling. All their best-laid plans are at risk. So is the last thing Shannon expected to matter the most: her heart.
Enjoy an exclusive excerpt from Faking Forever:
"Don't take this personally … but we need to take you shopping tomorrow. This office on the beach look thing isn't working for you."

Victor was pretty sure he was being insulted by someone he'd just met.

"I'm glad you said it," Avery jumped in.

Shannon shrugged.

"Tell me you packed something appropriate for the sand."

Victor blinked.

Dylan wouldn't have it. "Okay. First thing tomorrow, we shop. Lucky for you, I know what I'm doing. Even for hetero men. So don't worry."

"I, ah…"

Shannon finally spoke, after nearly an entire drink and a shot. "If you hate the clothes, you can always burn them when you're back in LA."

Victor glanced at his pants … pants that were sticking to him with the heat and humidity smoldering in the air. Unlike any other hotel he'd stayed at in the past, this one didn't have a dry cleaning service.

"Fine."

"Good call." Avery lifted her glass and ordered another round.

Seemed the five of them were taking up residency at the bar while most of the crowd found lounge chairs on the beach. Victor couldn't remember the last time he'd met complete strangers and drunk with them at a bar just for fun. Anytime he was in a social situation with people he didn't know, he had an ulterior motive. Finding new contacts, learning more about his competitors, finding clients on both the buying and selling ends of the recyclable goods … these were his top reasons for drinking in bars. He would meet with his brother every once in a while, or his buddies, but never complete strangers with no contact to his working life.

Yet here he was.

He'd learned that Avery was in estate sales for the wealthy. And that she'd recently married.

Erasmo was an investment banker in Portugal and Dylan was a physical therapist.

Then there was Shannon … the wedding photographer who sat across from him but avoided eye contact. She seemed genuinely embarrassed when caught talking about him. He couldn't blame her, he supposed. He might as well get used to it. He wouldn't avoid the talk when he returned home.

"Why wedding photography?" Dylan asked Shannon.

"I've always wanted be a photographer. Weddings just kinda happened in the past couple years. I had a studio before my marriage but couldn't keep up with it."

"Why not?" Erasmo asked.

"Shannon was married to a governor," Avery explained.

Victor had somehow forgotten that since he'd first learned of her political husband. He had a strange desire to look up her ex and see if he could find any pictures of the two of them together.

"That had to be exciting," Dylan said.

"Sometimes," Shannon told them. "Most of the time it was full of fake smiles, fake friends, insincere accolades from strangers, and a whole lot of gossip."

Dylan reached over and patted Shannon's hand. "Good thing you didn't have kids with him."

Victor watched a smile come and go from her face.

"A very good thing," she said.

"Do you have a boyfriend back home?"

Shannon looked at Victor briefly, then played with the straw in her drink. "No."

"The men in California must be blind and stupid," Dylan said with a wink.

"Hey," Victor said, reacting to the direct insult on his location and gender.

Dylan waved him off. "You don't count. You were engaged."

That made him feel marginally better. He considered Shannon with a tilt of his head. "I bet you intimidate a lot of men."

"Why do you say that?" she asked.

"You speak your mind. Have no trouble telling strangers they're rude … and we know you're sassy."

She seemed to like his definition of her, if the smile on her face was any indication.

"Are we talking about the same woman?" Avery asked.

Victor's eyes locked with Shannon's.

"I did tell him he was rude."

"Ouch."

"You're the only one who has accused me of being full of sass," she told him.

"I can vouch for that," Avery added.

"I find that hard to believe."

"Nope. Shannon's the reserved one. Always watching but almost never speaking up unless asked."

Victor moved his gaze to Avery. "Now I know we're not talking about the same woman."

"I've known her longer than you, buddy."

He smirked. "She sat in my lap on the airplane."

"I fell," Shannon corrected him.

He met her stare, lifted an eyebrow. "You didn't get up right away."

"There was turbulence."

"Then you blamed me."

"I needed to get back to my seat and you stretched out and fell asleep when I was using the restroom."

Victor grinned. "See the sass?"

Shannon rolled her eyes.

Avery's mouth hung open. "You did not just roll your eyes. Shannon never rolls her eyes."

Dylan started to laugh. "Looks like you bring out the best in our new friend, Victor."

Shannon seemed to bite her lips together to keep from speaking. But man, did he want to know what she was thinking.

"Looks like I do."
Excerpt. ©Catherine Bybee. Posted by arrangement with the publisher. All rights reserved.
Giveaway:

One paperback copy of FAKING FOREVER. US only.
To enter Giveaway: Please complete the Rafflecopter form and post a comment to this Q:

What did you think of the excerpt spotlighted here? Leave a comment with your thoughts on the book…
Meet the Author: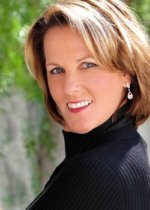 New York Times, #1 Wall Street Journal, and USA Today bestselling author Catherine Bybee has written twenty-nine books that collectively have sold more than five million copies and been translated into more than eighteen languages. Raised in Washington State, Bybee moved to Southern California in the hope of becoming a movie star. After growing bored with waiting tables, she returned to school and became a registered nurse, spending most of her career in urban emergency rooms. She now writes full-time and has penned the Not Quite Series, the Weekday Brides Series, the Most Likely To Series, and the First Wives Series. For more information, visit www.catherinebybee.com.