Today it is my pleasure to Welcome author
Sarah Morgan
to HJ!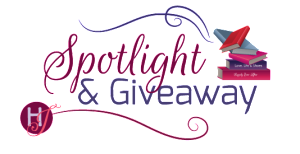 Hi Sarah and welcome to HJ! We're so excited to chat with you about your new release, Family For Beginners!

Great to be back and thank you so much for having me!

Please summarize the book a la Twitter style for the readers here: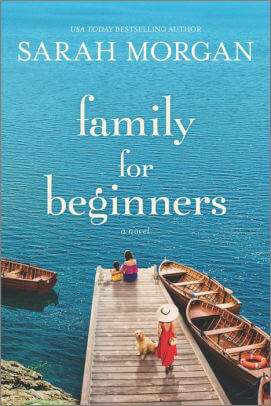 Jack loves Flora. Flora loves Jack. But loving Jack means living with his cranky teenage daughter, as well as the shadow of his perfect, immortalised wife. Fun times!

Please share the opening lines of this book:
Was destroying evidence always a crime? Clare scrunched the letter into her pocket and walked across the damp grass to the lake. It had been raining all week and the ground was soft under her boots. The wind blew her hair across her face and she swept it back, needing to see clearly.
She wasn't built for moral dilemmas, and yet here she was, required to choose between the two things she valued most. Loyalty and honesty.
Please share a few Fun facts about this book…
My heroine Flora is a florist. I did a LOT of research and as a result flowers now last a lot longer in my house!
Jack's home in Brooklyn was inspired by a fun trip to New York where I strolled around the different neighbourhoods and decided where I'd like to live (in my dreams!)
This book is set in the English Lake District, which is full of good memories for me
The boathouse in the story was inspired by a real place where I stayed for a blissful week last year. Sadly no longer available as a rental.
What first attracts your Hero to the Heroine and vice versa?
Jack, who is suffering a personal crisis and a deep loss, is drawn to Flora's kind and cheerful nature.
Flora's heart melts when she discovers the gorgeous man in front of her is buying flowers for his teenage daughter.

Using just 5 words, how would you describe Hero and Heroine's love affair?
Slow-burn, passionate, caring and complicated!

The First Kiss…
She never would have thought she could have experienced heart-racing, dizzy, romantic feelings in a park, but it turned out that it wasn't where you were that mattered, it was who you were with. Whenever she was with Jack, the rest of the world vanished for her.
Physically it was all very low-key of course. Interlocked fingers, the hard pressure of his thigh against hers. It wasn't much, but it seemed to be more than enough to send her brain and body into meltdown. She was so aware of him, her response vastly out of proportion to the limited, restrained contact they'd had. It made her feel better to know she had the same effect on him. She felt his tension, and saw the occasional flash of heat in his gaze. It wasn't coincidence that they always met in public places. It was an unspoken acknowledgment that the only way to take this slowly was to impose certain restrictions on themselves.
Without revealing too much, what is your favorite scene in the book?
One of my favorite scenes is early in the book when Flora meets Jack's children for the first time. Both Flora and Jack are trying to be on their best behaviour and keep each other at a respectable distance, but it isn't easy!
"Jack opened the door. He was wearing jeans, and his shirt was open at the neck. His feet were bare and there was a hint of shadow on his jaw. Here in his own domain, he seemed younger and more relaxed.
"You found us okay?" His gaze connected with hers and she felt a searing flash of chemistry that almost knocked her off her feet. Feeling a little disorientated, she stepped into the house. His fingers brushed lightly against hers, sending a shimmer of heat coursing through her. For a wild moment she thought he was going to simply kick the door shut and drag her against him, but instead he closed the door with deliberate care, his arm braced against it as he took a steadying breath, steeling himself.
It was a moment before he turned to face her. The atmosphere was charged with tension. It had all the intensity of sex, without the actual sex.
She gave him a sympathetic smile and unfastened her coat. "How's it going?"
"Nothing that a long, icy shower won't cure. You look great in that dress." He spoke in a low voice. "And I love your hair when it curls like that."
'It's a style I like to call 'the indecisive.''' She handed him her coat. "I pulled my dress over my head so many times while trying to decide what to wear I produced enough electricity to power the whole borough."
His laughter broke the tension. "I'm pleased you came. And the girls are excited to meet you."
"I can't wait to meet them."
If your book was optioned for a movie, what scene would be absolutely crucial to include?
They would definitely need to include the scene where Flora meets Jack's children for the first time and realises that she is going to have to compete with the ghost of his dead wife.
Flora straightened her shoulders and sucked her tummy in. "Your mommy was very beautiful."
"She was perfect in every way." The cool voice came from the doorway to the kitchen and Flora turned and saw a girl studying her. She wore skinny jeans, ripped at the knees, and a top that left most of her smooth, flat stomach exposed. Her eyes were green like her father's, her skin a perfect ivory with hardly a blemish. She was older than Molly, a teenager, so presumably this had to be Izzy.
Flora had imagined some wounded, bruised, uncertain creature. She'd pictured a fractured family that she could somehow help to heal. This girl didn't look broken. She was frighteningly cool and the fierceness in her eyes suggested that help was not only unnecessary, it was unwelcome.
Readers should read this book …
Readers should read this book if they want a fun, but complicated romance with twists and turns and plenty of depth. It doesn't hurt that the book is set in the beautiful English Lake District, which will hopefully give readers a much needed escape.
What are you currently working on? What other releases do you have planned?
I've just finished my Christmas book which will be out in October – it's called ONE MORE FOR CHRISTMAS, and it's up for pre order. I had so much fun with it. I don't think I've ever laughed so much while writing a book. I hope readers are going to laugh too.
And having turned that one in, I've just started work on a summer story for 2021. I've had this book in my head for three years so it's exciting for me to finally be able to write it! Stay tuned
xxx
Thanks for blogging at HJ!
Giveaway:

A paperback copy of Family For Beginners, US only.
To enter Giveaway: Please complete the Rafflecopter form and Post a comment to this Q:

The Lake District is a favorite place of mine. Do you have a favorite place that you love to visit?
Excerpt from Family For Beginners:
"So how was the date?" Julia tugged Flora into the cold store at the back of the shop. The room was crowded with flowers. "The kids fell in love with you, right? You're their new mommy, and you're all going to live happily ever after."
Hardly.
The relationship was over. She'd blown it.
"It was…interesting." The evening had brought back memories of sitting at the table with her aunt. Flora had invariably picked at her food and wondered how it was possible to feel lonely when you were sitting across from another human being. She'd had the same feeling in Jack's house. "Little Molly was very shy, which is natural I'm sure. The older one was a little wary."
Wary? She was pretty sure Izzy had hated her on sight, and Flora had plunged in with her well-meaning conversation and people-pleasing techniques and made things worse. She didn't even blame them for rejecting her, but now the past churned around inside her like a deep, dark sludge.
It was pathetic that she should care so much about belonging and being accepted.
"Teenagers are always wary," Julia said. "Mine look at me suspiciously when I walk into the room. They're worried I'm going to ask them to do something. Welcome to family life."
She hadn't felt welcomed. Not by those who were alive, and not by those who were dead. Throughout the whole uncomfortable evening, Becca had been gazing down at her with those watchful sloe eyes. She'd smoldered down from the walls like a security system.
Stay away from my family.
Julia smiled. "That sounds good to me. I'm no psychologist, but it could have been a disaster. Those kids have had massive change forced upon them. They're trying to adjust, and then their dad brings home another woman. That could have gone badly."
It had gone badly.
"Mmm."
"You could have felt the need to compete with the dead wife."
"Trust me, there is no competing. Becca has already won hands down." That, at least, she could be honest about. "She's the Becca, of Becca's Body."
"Oh wow, I took one of her classes once. I needed a month of physio to recover."
"According to Izzy, everything she did, she did brilliantly."
Julia emptied out the old water and cleaned the bucket. "She loved her mother. We see those we love through rose-tinted glasses."
Or Izzy could have been exaggerating to make her feel small and insecure.
"Becca didn't have a single vice. She didn't eat carbs, she did a ton of stuff for charity. Even her hair did everything it was supposed to do." Thinking about it made Flora gloomy. "Just looking at her photo made me feel like a sloth. Her body was so hard and honed you would have bruised yourself if you'd bumped into her. I'm more of a soft landing."
"Flora—"
"You should have seen the pictures." She trimmed stems and put the flowers back into fresh water. "She was so thin and perfect."
"—and also no longer here," Julia said gently. "You don't need to compete, Flora. Be yourself. Be you. That's the woman Jack can't stay away from."
Being herself had never really worked for her in the past. She'd spent so many years trying to please her aunt that at some point she'd lost track of who she was.
Excerpts. © Reprinted by permission. All rights reserved.


Book Info:
New York florist Flora Donovan is living the dream, but her bubbly optimism hides a secret. She's lonely. Orphaned as a child, she's never felt like she's belonged anywhere…until she meets Jack Parker. He's the first man to ever really see her, and it's life changing.
Teenager Izzy Parker is holding it together by her fingertips. Since her mother passed away a year ago, looking after her dad and little sister is the only thing that makes Izzy feel safe. Discovering her father has a new girlfriend is her worst nightmare—she is not in the market for a replacement mom. Then her father invites Flora on their summer vacation…
Flora's heart aches for Izzy, but she badly wants her relationship with Jack to work. As the summer unfolds, Flora must push her own boundaries to discover parts of herself she never knew existed—and to find the family she's always wanted.
Book Links: Amazon | B&N | iTunes | Goodreads |


Meet the Author:
Sarah Morgan is a USA Today and Sunday Times bestselling author of romance and women's fiction. She has sold over 18 million copies of her books and her work has received starred reviews from Publishers Weekly, Library Journal and Booklist.
Sarah lives near London, England with her family and when she isn't writing or reading, she likes to spend time outdoors hiking or riding her mountain bike.
Join Sarah's mailing list at sarahmorgan.com for all book news. For more insight into her writing life follow her on Facebook at facebook/authorSarahMorgan, and on Instagram as @sarahmorganwrites. Contact Sarah at sarah@sarahmorgan.com
Website | Facebook | Twitter | | Instagram |