Today it is my pleasure to Welcome author
Leah Rooper
to HJ!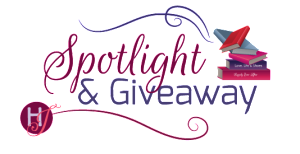 Hi Leah and welcome to HJ! We're so excited to chat with you about your new release, Just Pretending!
Tell us about the book with this fun little challenge using the title of the book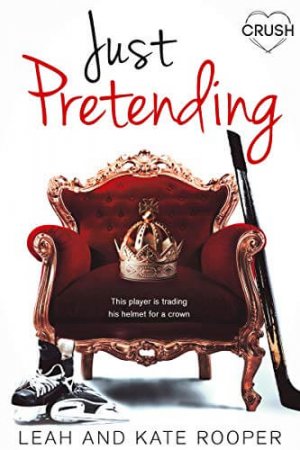 J is for: Journey, an adventure to a faraway kingdom…
U is for: Unlucky, when our hero is mistaken for a prince…or maybe he is lucky after all? 😉
S is for: Steamy kisses in the rain…and the snow…and all other kinds of weather
T is for: Tyler Evans, the sweet, sensitive hero of our story!
P is for: Pretend princes who fall in love with real queens
R is for: Royalty and romance
E is for: Evangeline, our feisty heroine!
T is for: Twinkling Christmas lights on a castle dressed in white!
E is for: Escapade, and lots of hijinks involving hockey boys and princes!
N is for: Nighttime when all secrets come to light…
D is for: Disguise, like when a broke hockey boy turns himself into a prince
I is for: Ignite, like what happens to a heart when two people meet each other and know they are changed forever
N is for: Names, and the power they hold
G is for: Good luck to all of our Falcons as they move on to new adventures!

Please share the opening lines of this book:
Below me, the busy streets are lined with cars so small, they look like toys. Miniature people try to hold their umbrellas against the strong wind. Beyond it all, a vast horizon of skyscrapers stretches upward toward the gray sky.
Please share a few Fun facts about this book…
There are a ton of Easter eggs in this book that make references to things that happen in the other two books in the Chicago Falcons series! You'll also see many reoccurring characters.
A deleted scene in this book included an actual sword fight between Tyler and Daniel. It ended up being too slapstick for the final edit, but we still love this hilarious deleted scene and think of it as "canon" in our heads ☺
In the book, Tyler has dyslexia, which makes reading and writing difficult for him. This was important for us to include because Leah also has dyslexia and wanted to show the strength and resilience needed to overcome this disability.
This book takes place in the winter, but we wrote it in summertime. We would play Christmas music, burn gingerbread candles, and put videos of snow storms on in the background to help us get in the wintry mood!
The Chicago Falcons were inspired by our favourite NHL team, the Chicago Blackhawks!
Was there a scene in this book that was harder to write than others?
One of the most intense scenes we had to write was when Tyler admits to Eva that he has difficulty reading. This is the first time he's ever trusted anyone besides his sister with this information, and really shows his trust in Eva. We wanted to make sure we did justice to the growing connection between the two of them, while showing both their vulnerabilities.
"I can't read. Or write." I don't dare to look at her. "At least, not in the way everyone else can."
"What do you mean?" Her hand is still on my arm.
"When I look at a word, the letters get mixed up. I have to stare at a word forever before it makes sense." I turn away from her and sigh. "You must think I'm an idiot."
"Don't say that," she says, her voice firm and harsh. "You're not an idiot." She wraps her arms around my waist. A few stray pieces of hair fall from the swoop of her bun, lightly drifting across her face. "Tell me more."
So, I do. About the tricks I learned to fly under the radar at school, about the shame I feel every time I struggle to read a text from a friend, about feeling like I'm living in a world where I don't speak the right language. I don't know where the words are coming from—maybe it just feels good to say it out loud, to talk to someone about this other than Millie.
"Every time I wrote you an email," I say to her, "it would take hours."
"You wrote me an email every day for over a month." She smiles.
"You were a pretty good motivator." I push a stray hair back from her face, and a little red paint from my hand streaks along her forehead. I don't think she cares. "You helped me a lot."
She walks over to our open paint cans, carefully stepping around the pool of blue paint on the floor.
"What are you doing?"
She kneels down on the ground and beckons me closer. "Just trust me."
I've already followed her this far. I sit down across from her. Eva reaches over and dips her finger into the can of pink paint.
"When there are no words," she whispers, "there is art."
Excerpt. © Reprinted by permission. All rights reserved.

What do you want people to take away from reading this book?
We hope readers can feel the love and friendship between our Falcons crew: this is the third and final book in the Chicago Falcons series, and although can be read as a standalone, we believe all their characters grow throughout the series. We hope readers will be inspired by Eva's bravery and Tyler's resilience, and get all the tingles from their loves story, too ☺

Thanks for blogging at HJ!
Giveaway:

3 ebooks: Just One of the Boys, Just One of the Royals, and Just Pretending
To enter Giveaway: Please complete the Rafflecopter form and Post a comment to this Q:

Who was your favourite character in the Chicago Falcons series?
Book Info:
It's not easy being royal. Sixteen-year-old Evangeline wears her crown proudly, but between her duties and her overprotective big brother, the idea of romance is just a dream. But a chance encounter in Chicago changes all that….
Sure, seventeen-year-old Tyler Evans loves playing hockey, but he's more concerned about providing for his dad and little sister. Then he meets Eva–and falls head-over-heels in love—and he has two more problems. One, she's his best friend's little sister. Two, she wears a crown.
But then Eva accidentally mistakes Tyler for a visiting prince, and for the first time, Tyler doesn't feel like a nobody. He knows he has to tell her the truth…but not yet.
His plan? To keep up the royal charade as long as it takes to convince Eva he's the guy for her. Even if he's lying to everyone…including himself.
Book Links: Amazon | B&N | iTunes | Kobo |


Meet the Author:
Leah and Kate Rooper are sisters who live on beautiful Vancouver Island, BC. Ever since they were little, they have loved playing make-believe. Now even as "grown-ups", they play make-believe every day in the stories they write. When they're not glued to their laptops, Leah and Kate are busy studying Elementary School Education at university and running their princess party company.
Newsletter