Today it is my pleasure to Welcome author
Barbara Wallace
to HJ!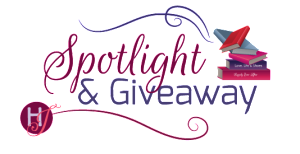 Hi Barbara and welcome to HJ! We're so excited to chat with you about your new release, Their Christmas Miracle!

Hi everyone! I always love visiting here.

Please summarize the book for the readers here: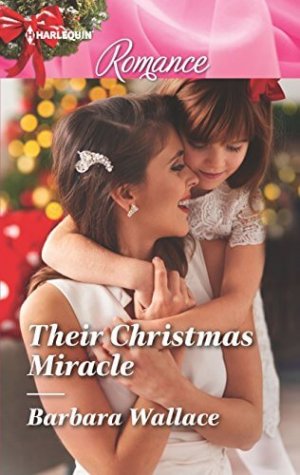 Their Christmas Miracle is an amnesia book. The book opens six months after Rosalind Collier has been declared dead. (Her car plunged into a river during a flash flood.) Thomas Collier finds himself having dinner in a remote Scottish pub when who should he find but his late wife! Rosalind has no idea who she is or how she got to the northern most part of the UK, but when Thomas tells her they have a young daughter, she agrees to return to London with him for the Christmas holidays.
The story revolves around Thomas and Rosalind rediscovering each other. It's not as simple as Rosalind simply recovering her memories. Turns out Thomas and Rosalind were having marital difficulties before the accident. So there's a double challenge of falling in love again and fixing the mistakes they made the first time around.
There's also a little Christmas magic in the story as well involving pub owner Kris McKringle.
I loved writing this story because it is different than the usual Harlequin Romance.

Please share your favorite line(s) or quote from this book:
I'm going to go with this – a line that their daughter, Maddie, says because it's got deeper meaning than you think…
"Daddy and I thought you were in heaven with the angels, but I wrote to Santa and asked him if he would let you come home for Christmas."
Please share a few Fun facts about this book…
Thomas Collier's name is a mash up of Thomas Barrow (from Downton Abbey) and actor Robert James-Collier. I was having Downton Abbey withdrawal when writing this. Did I mention I have a serious crush on Rob James-Collier? He also inspired the hero in Christmas Baby for the Princess.
The rooftop bar where Thomas brings Rosalind really exists, as does the market in Covent Garden.
I have never been to Scotland or studied geology. I spent a lot of time online learning how to talk about both of these topics coherently. I probably owe all of Scotland an apology for messing up Scottish geography. In fact, the poor copy editor had to send me notes letting me know I'd flipped the country around.
I drank way too many eggnog lattes while writing this book.
The Colliers will return in future books, including one next Christmas.
What first attracts your Hero to the Heroine and vice versa?
Well clearly, what attracts Thomas to Rosalind is the fact she's his dead wife!
For Rosalind, she isn't attracted to Thomas at first. In fact, he sort of creeps her out by hugging her. There's this awesome scene in the beginning, after they meet, that she's shocked at the fact she has zero recollection of such a devastatingly handsome man. As they spend time together, she finds herself just as attracted to his sweet, considerate behavior as she is his amazing cheekbones.
If your book was optioned for a movie, what scene would you use for the audition of the main characters and why?
Oooh, tough question. It would have to be the first kiss because that's what Romance is all about right?
"This time she chuckled. Low and shy. "You make me sound like way more than I am."

"Not to me," he whispered.

Rosalind's heart fluttered. He was looking at her with such sincerity and wonder. Like in her dream, she felt pulled under. Drowning in a flood of nerves and awareness. She reached for her wine.

Why? What was she afraid of? They were married. Shouldn't she feel this kind of intense attraction?

Perhaps the answer wasn't to avoid, but to explore?

Thomas's lips glistened from the wine. She brushed at the sheen with her fingers. "Kiss me," she whispered."

"HAD HE HEARD RIGHT?

For the past two hours Thomas had been fighting the urge to touch his wife. Every accidental brush of their fingers, every shy sideways glance had him aching with the desire to wrap his arms around her. The need wasn't even sexual. He simply wanted to feel her closeness. The way it had been before everything fell to pieces.

Her request sounded too good to be true.

There was desire in her darkened eyes though. And the fingers tracing a feathery path along his jaw had him stifling a groan.

Who was he to pass up the moment?

Shifting closer, he trailed the back of his hand down her cheek before sliding his fingers into her hair. He'd always loved how easily the strands slipped through them.

"I thought you'd never ask," he whispered."
Readers should read this book….
Readers should read this book if:
If they are in the mood for a sweet Christmas romance;
If they are in the mood for something that is a little different from your typical Harlequin romance;
If they want to experience the slow burn of rediscovered love;
If they like Hallmark Christmas Movies (because I think this reminds me of one)
What are you currently working on? What other releases do you have in the works?
I'm actually putting the finishing touches on my next Harlequin Romance, and I'm super excited. The book is part of a four-part series called Destination Brides that also features Donna Alward, Liz Fielding and Nina Singh. My book, which will be out in August, is about a nurse who wins a bucket-list vacation to Provence, France and finds herself bringing home more than a souvenir. (Think millionaire and surprise baby!)
Also, for those of you in Australia, I have a Mass Market Paperback out called Season of Change. The photoshoot for the cover was actually featured on The Bachelorette Australia! (The book itself features two of my favorite stories – Man Behind the Mask and The Courage to Say Yes)

Thanks for blogging at HJ!
Giveaway:

I've done Christmas books for the last three years. Thus, I'll give away a set of 4 Christmas titles – CHRISTMAS BABY FOR THE PRINCESS, WINTER WEDDING FOR THE PRINCE, CHRISTMAS WITH HER MILLIONAIRE BOSS and THEIR CHRISTMAS MIRACLE.(International winners – I'll send you ebooks).
To enter Giveaway: Please complete the Rafflecopter form and Post a comment to this Q:

I work at Barnes & Noble part time, and believe it or not, our Christmas stock hit the shelves on October 30! This leads to the question – When do you start Christmas shopping? Before or after December 1. (And what's #1 on your list this year?)
Excerpt from Their Christmas Miracle:
"ADMIT IT. WE'RE LOST."

Thomas Collier glowered at his baby brother who had been frowning and tapping the GPS screen for the past twenty minutes. "You lured me up to the Arctic, and now we're lost in a storm."

"First of all, we're in the Highlands, not the North Pole." Linus Collier offered a glower of his own.
"Second, we wouldn't be this far north if you weren't so particular about your subcontractors. And third, we're not lost. The GPS froze and won't tell me if we're on the correct road."

What a surprise. They hadn't gotten a decent signal all day. "In other words, we're lost." He knew he should have hired them a driver. They wouldn't get home until New Year's at this rate.

A cold December rain pelted the windshield almost as quickly as the wipers could push it away. There was fog too, as thick as anything London could produce. There was no way they could see if they were driving in the right direction.

Thomas leaned forward and turned up the thermostat. The dampness had settled into his bones, leaving a chill that was going to take days to shake. He was cold, cranky, and 100 percent needed a drink. Instead he was roaming the Scottish countryside.

"I'm going to be late for bedtime stories," he grumbled.

"Maddie will understand."

Understanding didn't make it right. "I haven't missed a bedtime in five months." Even if he did go back to work immediately after. The last thing he wanted was for his daughter to think he chose work over her. Ever. It was bad enough knowing that had been one of her mother's final thoughts. "It's important she knows she can depend on my being there for her."

A hand clapped his forearm. "She knows, Thomas."

"Does she? She's barely five years old. Six months ago she trusted her mother would be home too."

He watched the wipers moving back and forth, sweeping away the streaks of rain. Ahead, the narrow road disappeared into the black. "She still wakes up calling for Rosalind in the middle of the night, you know." Less frequently than she had in those months immediately after the accident, but often enough.

Those cries cut him to the quick. "A child shouldn't have to grow up without her mother," he said."

"At least half a dozen times a day, Maddie would do something that would have him turning to share a smile, only to realize there was no one there with whom to share it.

"Did you know that the other day, she asked me to help her write to Santa and ask if he would talk to heaven about letting Rosalind visit for Christmas?"
Excerpt. © Reprinted by permission. All rights reserved.


Book Info:
Lost: One wife and mother.
Found: Their forever family?
Finding the wife he'd believed lost to him forever in a remote Scottish village seems like a miracle to wealthy CEO Thomas Collier. Rosalind is suffering from amnesia — she can't remember anything from before her accident, including her husband and their daughter! As Christmas draws near, back in their London penthouse, can Thomas help Rosalind regain her past and embrace the loving future they all deserve?
Book Links: Amazon | B&N | iTunes | kobo | Google |


Meet the Author: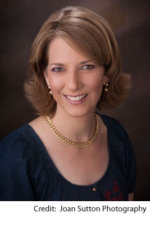 Barbara Wallace can't remember when she wasn't making up stories in her head. From the time she was eight years old, she was writing stories that features love and happy endings. Now proudly in her fifth decade, Barbara has sold nearly 1 million books worldwide. She specializes in sassy, smart, sweet romances and cozy mysteries. When she's not writing, you can find her selling books at her local Barnes & Noble, or hanging with her husband and two spoiled rescue cats. You can follow her on Facebook where she posts about animals, books, pet peeves, evil butlers and her grown children.
Website | Facebook | Twitter | Instagram | GoodReads |