Today it is my pleasure to Welcome author
Meg Benjamin
to HJ!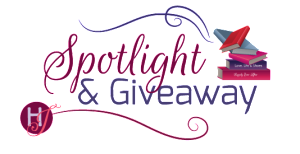 Hi Meg and welcome to HJ! We're so excited to chat with you about your new release, Late Bloomer!

Hi, everybody!

Please summarize the book for the readers here: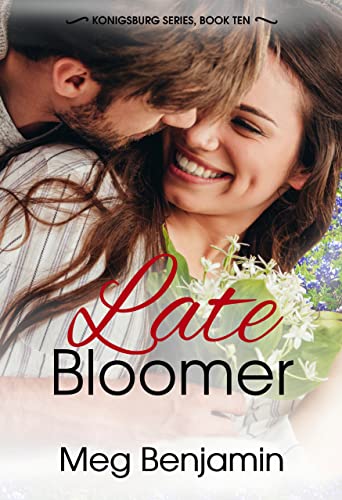 Gray Temple has been suspended from the family law firm over a disputed divorce settlement, and he's not happy. He's stuck in Konigsburg, Texas, doing odd jobs like working at his brother's BBQ joint. Gray knows he need to do something besides snarling over his suspension, but he's in a permanent funk.
Amanda Sunderland is more harassed than angry. She needs help at her garden store and she's worried that her son's wealthy father may try for custody with his new fiancée. When Gray offers to fill in at the shop, Amanda takes him up on it.
As the two get to know each other better, friendship turns to something hotter. Gray finds he's a lot happier, and Amanda finds a whole new use for fudge sauce.
But when Amanda's son Vic and his best friend Daisy Toleffson disappear, everyone panics. Gray and Amanda need to find the kids, and Gray needs to win back his reputation. But can he stay with Amanda if he goes back to the family firm and the big city?

Please share your favorite line(s) or quote from this book:
She laughed against his cheek then ran her fingers through his hair, grasping his head to pull him to her mouth again. "I want you," she whispered, nibbling his lower lip. "I want you now."
He pulled away, trying to judge where he was in the house. Were the bedrooms down the hall or did that lead to the garage?
"Come on," she said, taking his hand, and he followed her. Not quite as romantic as sweeping her off her feet and carrying her to the bedroom, but definitely better than sweeping her off her feet and carrying her to the garage.
Please share a few Fun facts about this book…
All the Konigsburg books (Venus In Blue Jeans, Wedding Bell Blues, Be My Baby, Long Time Gone, Brand New Me, Don't Forget Me, Fearless Love, Hungry Heart, So Happy Together) have titles that are also song titles. Some of them, like Wedding Bell Blues, were naturals. Others, like Don't Forget Me, went through a couple of alternatives until I found the right fit (in that case, I heard Neko Case's version of Don't Forget Me as I was driving down the highway and went "That's it!"). With Late Bloomer, I knew I wanted a title that related to flowers (they're important to the story), and one day Late Bloomer popped into my head. But I had no idea if there was a song titled Late Bloomer. So I went to iTunes to check. As it turned out, there were several. Ironically, one of them was a song by the Secret Sisters that I actually owned and liked. I hadn't realized the title was Late Bloomer. The chorus ends: "It doesn't matter when you bloom; it matters that you do." And that's just perfect.
What first attracts your Hero to the Heroine and vice versa?
My hero, Gray Temple, is having a tough time. He's been wrongfully suspended from his law firm, and he's sinking into anger and (although he doesn't acknowledge it) depression. Amanda, my heroine, represents a kind of serenity that helps pull him out of his mood. They share a love of wildflowers and the outdoors that Gray had forgotten he had. In Amanda's case, she's been immersed in the daily grind of running a business and raising her son with the help of her large extended family. Around Gray, she's more than a mom or a boss; she's a sensual, loving woman.
Did any scene have you blushing, crying or laughing while writing it? And Why?
One crisis that builds throughout the book concerns Amanda's son, Vic. Vic's friend, Daisy Toleffson (familiar to Konigsburg readers from Be My Baby) wants to run away to her grandmother in Iowa because her stepmother is pregnant (Daisy's used to being the center of attention). When Daisy takes off, Vic goes with her even though he doesn't want to run away himself—he's worried about his friend. Gray and Amanda, along with half the town of Konigsburg, spend the day trying to find the runaways. When they finally locate them in a little town a few miles away, Amanda's simultaneously furious with him and heartbroken that he'd leave her. Vic, on the other hand, is just overjoyed to be reunited with his mom and longing for forgiveness. Every time I read their reunion, I get teary. Here's a bit of it:
"Victor Parnell," she said. "Why did you run away?"
He knew he was in terrible trouble then because his mom never called him Victor unless she was seriously mad. He tried to think of something to say, but his mind was a blank. He dropped the burger on the paper wrapper, pushed himself up, and ran around the end of the table, throwing his arms around his mother's waist and burying his face against her. "Mama," he sobbed. "Oh, Mama, I'm sorry."
Readers should read this book….
For a lot of reasons! If you like romances set in quirky small towns, my Konigsburg books are right up your alley. If you've read the Konigsburg books, Late Bloomer will give you a chance to catch up on a lot of your favorite characters. If you haven't read the Konigsburg books, Late Bloomer is a good place to start. Like all the books in the series, it's a stand-alone. But it'll give you a taste of the Konigsburg style, so you can dip into the others as you please. Finally, it's a relaxed and relaxing read. Nobody's too nasty (although there are definitely a few villains here and there), and everything works out. What more can you ask?
What are you currently working on? What other releases do you have in the works?
I'm already working on the next Konigsburg book, tentatively titled The Road To You. It'll give me a chance to talk about the Texas music scene, which I touched on in Fearless Love.

Thanks for blogging at HJ!
Giveaway:

I'm giving away a $15 Amazon gift card to a commenter  
To enter Giveaway: Please complete the Rafflecopter form and Post a comment to this Q:

What's your favorite small town romance (movies count, too)?
Excerpt from Late Bloomer:
Amanda was floating along on a cloud of satisfaction and pasta primavera. And probably a little pinot grigio, too. The problem that had been annoying her for a week or so was finally solved. She had something unique and eye-catching to sell on Wildflower Weekend. They might not sell too many of the kits, which were likely to be big-ticket items, but if they sold a few, it would pay for the booth. And she'd make sure people could buy the individual pieces, too. If they sold more packets of wildflower seed than complete wildflower kits, they'd still come out ahead.
Gray seemed to enjoy the walk-through evening in Konigsburg, and she had to admit the town was going out of its way to be charming. She could hear music from one of the clubs on Main, along with the laughter of other couples walking down the street ahead of them. The breeze was warm against her face, and she felt a quick shiver of satisfaction moving through her.
Life was good. Konigsburg was good. Maybe, in the end, everything would be okay.
Which immediately made her think of Clive and Babette and the upcoming Visit from Hell.
Chill. You're walking through Konigsburg with a charming, attractive man. Who cares what Clive is or isn't up to?
"Is that the park where they're having the wildflower thing?" Gray asked.
She glanced across at the city park, dark with twilight and live oak shade. The only visible parts were the crisscrossing sidewalks lit by some streetlights that were supposed to resemble gaslights. "Yeah. Want to explore?"
"Sure." He followed her across the street.
Once they got closer, she realized the park wasn't as empty as it had seemed. Families sat finishing dinner at the picnic tables under the trees and some teenagers were playing a pickup game of volleyball on the far side of the meadow. She could also hear the rattle of skateboards somewhere on the sidewalks.
"Nice," Gray said. "I don't think I've ever walked around here."
He wandered down one of the sidewalks, staring up at the oak branches spreading above. She followed, letting herself enjoy the warm darkness.
"Where will they set up the booths?" he asked.
"Over here." She started toward the exhibition space, a large, roofed concrete slab with open walls. "They hold the wine festival here in the fall, the Christmas crafts festival in December, and Lord knows how many other festivals the rest of the year. I think the only non-festival month is January, and that's because we sometimes get ice storms."
Gray stepped inside, measuring the space. "Nice size. You should be able to set up a garden box in here."
"Oh, yeah. Definitely." She followed him across the floor, sliding through the shadows. The lights from the sidewalks outside didn't make it this far, and no one had switched on the interior lights because why should they? Pale moonlight seeped across the far end.
She stopped at one of the support pillars, leaning against it to study the lights and sounds outside. For a moment, she felt as if they were invisible themselves, enclosed in the darkness of the event space with the dim, reflected moonlight.
Gray stepped next to her, leaning a hand on the pillar. She looked up and knew exactly what he was going to do. Which didn't lessen the anticipation.
He leaned down slowly until their lips touched, then slowly again slid the tip of his tongue along her lower lip. She opened for him, letting her hands move up to encircle his neck.
A cascade of feelings moved through her body: the warmth of his mouth, the softness of his hair beneath her fingers, the hard press of his chest against her body. And above all the tingling at her core, the beginnings of a desire she hadn't felt for…she didn't even want to reckon the time.
After a few moments, he raised his head and she almost felt like groaning. She brought her hands to his face, cupping his cheeks, and went on tiptoe to taste him again. Gray wrapped his arms around her, pulling her close as he pushed her back along the pillar. She could feel the hard shape of his arousal pressing against her.
Are we going to do this? Here?
This time when he raised his head, she paused to catch her breath.
Gray studied her, his face half in shadow. "Okay?"
"Yes," she managed. "Oh, yes."
He put his arms around her again, and she met him, arms around his neck. She rubbed one heel along his leg, riding the heat as it flowed through her. He moved one hand to her breast, plumping it against his palm, and she arched against him, reveling in the feeling, the heat, the longing.
I've missed this. Oh, I've missed this.
Outside the exhibition hall she heard the rumble of skateboards moving closer, and Gray stepped away, his head turning toward the sound. They weren't alone, no matter how much she wished they were.
He took her hand, moving away from the pillar as she heard the voices of the skateboarders arguing outside. They'd had an interlude. And apparently, it was over.
The volleyball game was still in progress as they walked across the park, Gray's hand warm against her own. Neither of them had said anything since they'd moved outside again, and she wasn't sure what to say. Nice kiss—practice much?
He stepped up the street leading to her house, and she wanted to drag her heels. There had to be more to the evening than this. She needed closure; whatever closure might mean.
Gray headed toward her front door. Her porch light gleamed at the end of the walk. She glanced up at him again as they reached her porch steps. "Would you like to come in?"
"Sure." He paused. "Do you need to get Vic?"
No, actually.
She bit her lip, and he seemed to go very still. "He's staying over at my folks' place."
"Oh." He seemed to be struggling to find something neutral to say.
She stepped forward and unlocked the door. "Come in. We can have dessert."
He blew out a long breath. "Sure. Dessert sounds good."
Excerpt. © Reprinted by permission. All rights reserved.


Book Info:
Strong Blooms Take Time.
Gray Temple is an angry man. He's been suspended from the family law firm over a disputed divorce settlement, and he's hiding out in Konigsburg, Texas, working at his brother's BBQ joint and living in his cousin's old apartment. Even as he nurses his fury at the injustice of it all, Gray suspects he needs to pull himself together. He just doesn't exactly know how.
Amanda Sunderland is a little angry herself. She's short two employees at her garden store and trying to deal with the possibility that her son's wealthy father may want custody for himself and his new fiancée. When Gray offers his services as temporary help, Amanda's happy to grab him.
As the two get to know each other better, grabbing takes on a whole new meaning. The heat between them makes Gray begin to see Konigsburg's charms and Amanda begin to rethink the advantages of staying single.
But when Amanda's son Vic and his best friend Daisy Toleffson disappear, panic hits Konigsburg. Can Gray and Amanda find the kids? Can Gray win back his reputation? And can he stay with Amanda if he goes back to the family firm?
It's Konigsburg, y'all. Anything can happen.
Book Links:  Amazon | B&N | iTunes | kobo | Google |


Meet the Author:
Meg Benjamin is an award-winning author of romance. Meg's Konigsburg series is set in the Texas Hill Country and her Salt Box and Brewing Love trilogies are set in the Colorado Rockies (all are available from Entangled Publishing). Along with contemporary romance, Meg is also the author of the paranormal Ramos Family trilogy from Berkley InterMix and the Folk trilogy from Soul Mate. Meg's books have won numerous awards, including an EPIC Award, a Romantic Times Reviewers' Choice Award, the Holt Medallion from Virginia Romance Writers, the Beanpot Award from the New England Romance Writers, and the Award of Excellence from Colorado Romance Writers.
Website | Facebook | Twitter | Instagram | GoodReads |