Today it is my pleasure to Welcome author
Kelly Elliott
to HJ!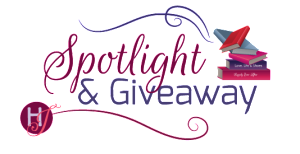 Hi Kelly and welcome to HJ! We're so excited to chat with you about your new release, Looking for You!

Hey Y'all!

Please summarize the book for the readers here: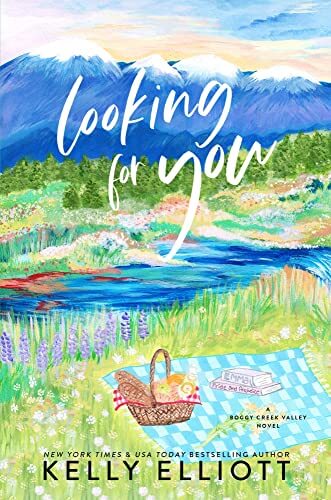 Looking for You is the last book in the Boggy Creek Valley series, and what I think is the best one yet! It's a mix of slow burn, suspense, and one utterly romantic hero who loves to read!

Please share your favorite line(s) or quote from this book:
"If only I could take the way my heart feels right now in my chest and put it into worlds."
Please share a few Fun facts about this book…
I had no idea what Kyle's story was going to be until I was about four books into the series.
I knew from the very beginning he would be a reader and a Jane Austen fan.
I nearly set the entire book in Alaska!
What first attracts your Hero to the Heroine and vice versa?
The classic love at first sight! They're both drawn to one another but one is afraid to let the other in!
Did any scene have you blushing, crying or laughing while writing it? And Why?
Goodness, I giggled a lot with this book. The whole series really. And Kyle…well he is just fun all around.
"What do you mean, we can't open up book club to new members?" Greer asked as she folded her arms over her chest.

I sighed. "Greer, this is my safe place. I can't be having any other women sitting in there listening to why I was torn apart about Harper and Chase."

She smiled and covered her mouth with her hand. This month we were reading a contemporary romance novel by Molly McAdams. One that was tearing my heart out bit by bit. Arabella had even mentioned writing to the author to tell her she'd ripped our hearts out, but we'd decided against it.

"Why don't you start another book club, sweetheart?" Hudson asked as he took a seat at the kitchen island.

"Yes!" I said, pointing to Hudson. "Start another book club, but let me and Hudson have this one, please."

Hudson turned to me with wide eyes. "I'm not the one who doesn't want new members."

Rolling my own, I replied, "Please, half those women want to join because they know Greer's famous author husband, the Hudson Higgins, is in this book club."

"Why did you say my name in a higher pitch?" he asked with an amused look on his face.

I shrugged. "Because I imagine that's how women say it."
Readers should read this book….
If you are a fan of small town, slow burn, and throw in a touch of suspense. Did I mention the hero was also I police officer?
What are you currently working on? What other releases do you have in the works?
Right now I'm writing the third book in my upcoming series, The Seaside Chronicles.
After looking for you releases, then book one of The Seaside Chronicles, Returning Home, releases on July 12!
Thanks for blogging at HJ!
Giveaway:

Signed paperback of Looking for You
To enter Giveaway: Please complete the Rafflecopter form and Post a comment to this Q:

If you could go on a picnic and have your special someone read to you, what book would you want them to read?
Excerpt from Looking for You:
I watched as Everly stared out over the landscape and took a bite of her sandwich. I wasn't going to force her to talk to me, but the sooner I figured out what I was dealing with, the better. I mean, if someone was trying to kill her, they obviously had a reason. I highly doubted it was random with the ex being involved. Not with all the trouble she went through to hide where she was going.

"What else is in the bag?" she asked, drawing me out of my thoughts.

"I, um, brought a book…in case you felt like reading."

Her gaze moved from the bag to my face. She studied me for a moment. "Will you read to me?"

I blinked a few times, stunned that the color of her eyes matched the grass surrounding us. "I can, if you'd like that."

Her eyes widened. "I'd love that."

"Okay, then I'll read to you."

"Right now?" she asked with hopefulness in her voice.

Cat was passed out next to us, already exhausted from me throwing the ball for her over and over once I'd sat down. I pulled the book out while Everly wiped her mouth with a napkin and then set her plate off to the side.

"May I?" She pointed to my legs. I had them stretched out in front of me, and I looked down and then back to her.

"May you what?"

She looked at the blanket with a shy expression before focusing back on me. "Rest my head on your legs?"

"Uh, yeah, of course, if that would be more comfortable."

"It would be," she confirmed.

With a smile and a wink, I stated, "Then my legs are your pillow."

I waited as Everly moved closer, mindful of her ribs, then slowly laid her head down on my legs and stared up at the sky. She closed her eyes and let out a contented sigh. A strange warmth filled my chest, and I fought the urge to rub it away. She looked positively beautiful.

"The sunbeams peeking through feel good on my face," Everly said softly.

I glanced up to see the sun shining through the trees just enough to land on part of Everly's face—the bruised side.

I pushed the building anger away and focused on the moment. "I brought Jane Eyre, or I also have Anne of Green Gables. We're starting that one for book club."

She giggled and looked up at me. "Your book club is reading Anne of Green Gables?"

My cheeks heated slightly. "It is. Do you want something more suspenseful for next time? I can buy one of your brother's books, or you can recommend something."

She frowned. "I think I have enough suspense in my own life right now. Let's read Anne of Green Gables. I've never read it before."

"Anne, it is."

Everly relaxed as I opened up the book and started to read. "Mrs. Rachel Lynde lived…"

After reading a few chapters, I closed the book and looked down at Everly. She was watching the trees above us. She looked up and smiled. "A girl could really get used to having you read to her. Your voice is so soothing."

"Yeah? Do I win any points for that?"

Her brows rose. "Points? I think you won all the points when you let me into your home last night."

"All the points, huh?" I asked in a teasing voice.

She shrugged. "Well, maybe we should save some for things like this."

"Like this?"

Slowly sitting up, she turned to face me. "Picnics and reading to me. I don't think I've ever met a man like you, Kyle. You know how to make me feel relaxed and cherished all at once. Not to mention, it's utterly romantic to take a girl on a picnic next to a creek and read to her."

My stomach flipped like I'd driven over a dip in the road at high speed. "Are you enjoying yourself, then?"

Staring into my eyes, she nodded. "I haven't even thought about what's happening. It's been a nice escape."

I looked out over the meadow and drew in a deep breath. "Then maybe now isn't a good time to ask you to tell me what happened."
Excerpt. © Reprinted by permission. All rights reserved.


Book Info:
The last person I would ever expect to be waiting on the front porch for me in the middle of the night was Everly Higgins. To say I was both surprised and thrilled to see her would be an understatement. I hadn't been able to stop thinking about her since we met last fall when my sister, Greer, fell in love with Everly's brother, Hudson.
When I see her bruised up face, I instantly want to hurt someone. The problem is, Everly won't tell me who hurt her or who she's running from. The only thing she'll tell me is that she needs a safe place to stay where no one can find her.
Being a cop, I have the urge to unravel this mystery, but the other side of me simply wants to protect Everly from whatever it is she's running from.
But as the people she is hiding from catch up with her, I quickly discover there is nothing I wouldn't do for Everly Higgins.
I'd even die for her.
Book Links: Amazon | B&N | iTunes | kobo | Google |


Meet the Author:
Kelly Elliott is a New York Times and USA Today bestselling contemporary romance author. Since finishing her bestselling Wanted series, Kelly continues to spread her wings while remaining true to her roots and giving readers stories rich with hot protective men, strong women and beautiful surroundings.
Her bestselling works include, Wanted, Broken, Without You, and Unconditional Love, to name just a few.
Kelly has been passionate about writing since she was fifteen. After years of filling journals with stories, she finally followed her dream and published her first novel, Wanted, in November of 2012.
Kelly lives in central Texas with her husband, and two pups. When she's not writing, Kelly enjoys reading and spending time with her family. She is down to earth and very in touch with her readers, both on social media and at signings.
Website | Facebook | Twitter | Instagram | GoodReads |