Today it is my pleasure to Welcome author
Lee Tobin McClain
to HJ!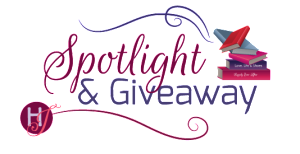 Hi Lee Tobin and welcome to HJ! We're so excited to chat with you about your new release, Low Country Dreams!
Please summarize the book for the readers here: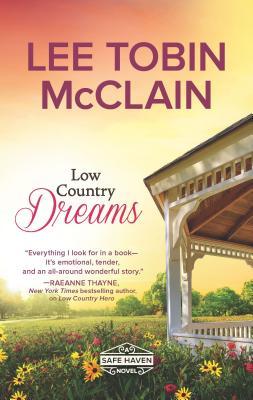 A woman fears her mentally-ill brother may have had something to do with a missing woman and she'll do anything to protect him…even lie to her old love, who's the police officer charged with investigating the crime.
As a police officer in the small southern town of Safe Haven, Liam O'Dwyer avoids his ex-girlfriend Yasmin Tanner at all costs. He still has feelings for her, even though she broke his heart when she left him with no explanation years ago. When a young teenager arrives at the women's center Yasmin runs, clearly traumatized and without his parents, it's Liam's job to uncover what happened to the boy's missing mother. Yasmin offers to help and as they work together, the old feelings they've both tried so hard to bury come roaring back to life. Desire and something even more powerful–love–is rekindled. But as secrets are unraveled and betrayals revealed, will they lose their second chance at their first love?.

Please share the opening lines of this book:
WORKING LATE IN a small Southern town shouldn't feel this creepy.
Yasmin Tanner looked out the office window of the church where the Safe Haven Women's Center was located. Live oaks draped with Spanish moss broke the moonlight into a crisscross pattern. Lighted upstairs windows in a few houses along the street indicated that other night owls were still awake.
Awake, although safely ensconced at home with their families.
Maybe it wasn't creepy so much as just lonely.
Please share a few Fun facts about this book…
I had so much fun researching the setting for this book—the gorgeous, mysterious South Carolina low country. In book one, Low Country Hero, the main setting was a rustic beachfront resort, so my first research trip involved a lot of beach walking and nature study. In Low Country Dreams, the main setting is the small town of Safe Haven where Liam is a police officer. So my second research trip involved a stay in Georgetown, South Carolina, where I could people-watch, eat shrimp and grits, walk the boardwalk, and generally soak up the small-town atmosphere.
If you've read any of my books, you've probably guessed I'm a dog lover. Not only are dogs a huge comfort in real life, but they also cause trouble, which can help move a plot forward. In Low Country Dreams, Liam's misbehaving Lab-rottweiller mix, Rio, bears some resemblance to my own misbehaving Goldendoodle.
Love and romance aren't only for the young! As a fifty-something myself, I enjoyed writing the secondary love story of Rita, an older waitress at the Safe Haven diner who turns out to be the long-missing mother of the O'Dwyer brothers. She falls in love with the diner's manager, but their romance takes many twists and turns… it takes three whole books for them to finally commit for the long term.
Please tell us a little about the characters in your book. As you wrote your protagonist was there anything about them that surprised you?
I already knew Liam from his role in Low Country Hero, so he was easy to write. He's a handsome, loyal, small-town cop with an angsty background—just the kind of hero I adore. Yasmin, though, surprised me time after time. I knew she was a nurturer, the head of the women's center, but I didn't know that she:
• Has a dearly-beloved older brother who's struggling with severe mental illness;
• Is the country-club daughter of a doctor and has a difficult relationship with her mother
• Takes on the teenage son of one of her clients as a foster child, simply because she cares about the boy and there's no one else to do it.
If your book was optioned for a movie, what scene would you use for the audition of the main characters and why?
Dinner at Ma Dixie's low country cottage! Ma Dixie is a mother figure to all three O'Dwyer boys, and her humble home is a frequent gathering place for them… and a testing ground for the women they fall in love with. Plus, she's a great southern cook! Here's the scene when Liam takes Yasmin out to Ma's place:
When they went inside to eat, Liam ended up sitting right next to Yasmin, so close their shoulders touched at the small wooden table. There was seafood gumbo, and pulled pork, with sides of collards and cornbread and baked mac and cheese. After eating until they were stuffed, they all somehow found room for Ma's peach cobbler. Cash told stories of his high-living business deals that had Ma's foster son wide-eyed, and Ma and Pudge shaking their heads.
Liam watched Yasmin as she dug into the food and laughed at all the right places. There was a fine sheen of sweat on her face, which gleamingly revealed how little makeup she wore. She'd pulled her long curls back into a ponytail, with some kind of braid going along one side. It made her look more like she had in school, young and innocent. For once, the tension had left her shoulders and her eyes were clear.
He was glad he'd brought her. Ma's place was good for the soul. Yasmin carried too much and deserved a chance to kick back and relax with good people.
Only problem was, he was having a hard time keeping his hands to himself, especially when she threw her head back, laughing at one of Pudge's silly jokes. The long column of her throat seemed to beg to be kissed. When she pulled her shirt away from her chest and stomach, flapping it a little for air, he wanted to fan her, make her comfortable.
Make her happy.
And those were thoughts he didn't need to be having.
What do you want people to take away from reading this book?
Two things: first, that individuals and families struggling with mental illness need our support, and second, that love and community can get us through life's most difficult circumstances.
What are you currently working on? What other releases do you have planned?
I'm really excited about Low Country Christmas, the third and final book in the Safe Haven series, featuring the third O'Dwyer brother. Cash O'Dwyer is wealthy, successful, charming… and extremely independent. So when a beautiful woman shows up on his doorstep with a baby she claims is his… let's just say it turns his life upside down.
Meanwhile, my next Love Inspired novel, The Nanny's Secret Baby, releases in July, and has the most adorable cover ever! And I'm working on a new series featuring K-9 police officers rebuilding their lives after becoming disabled, set on the Jersey Shore.

Thanks for blogging at HJ!
Giveaway:

A copy of LOW COUNTRY HERO by Lee Tobin McClain – the first in the Save Haven series.
To enter Giveaway: Please complete the Rafflecopter form and Post a comment to this Q:

Do you like coastal settings for romance novels? What's your favorite beachfront location?
Excerpt from Low Country Dreams:
A loud pounding at the door made her heart jump. She stood and backed into the darkness, adrenaline rushing through her body. Abusers sometimes came to the center angry, considering it to have broken up their relationship. But women in need came at all hours, too. If she could help someone, she'd do it.
More pounding. She tiptoed to another room in the church and peeked out the window.
Her brother, Josiah? What was he doing here at this hour?
She rushed to open the door. "Joe! What's going on?" She took his hand and pulled him inside, study¬ing the face that she used to be able to read, but that now remained an impassive mask. A symptom. But his fists were clenching and unclenching. Some¬thing had happened.
Someone was behind him… Uh-oh. Her heart gave an extra hard thump. "Rocky! Is that you?" She reached out and grasped the young teen's shoulder.
Rocky was a terrific kid who lived in a rural area about fifty miles inland. His mom kept making the wrong choices and ending up here.
But why was he here with her brother rather than with his own mother?
"Hide, hide." Josiah urged Rocky toward the church door and looked at Yasmin. "Where can we hide?"
"What happened?" Josiah had a lot of delusions that confused him, but Rocky usually knew the score. She looked from one to the other. "How'd you two meet up? Why are you wanting to hide?"
"I'm sorry, I'm sorry." Josiah kept repeating the words, looking into the center as if enemies might be hidden behind the pamphlet-holder or potted plants.
"Come on." She ushered both of them into the center, and only then did she notice the police car cruising along the street toward them.
The way her heart skittered made her mad at herself.
She was through with Liam. She wasn't going to give him another thought. She needed to focus on Josiah and Rocky, not her maddeningly attrac¬tive ex.
"Are you in some kind of trouble?" She watched her brother's nervous hands pluck at his shirt.
He didn't answer. Her Einstein-smart brother was now next to nonverbal on his bad days. She wanted to lean into his tall form, let him put an arm around her and explain the situation, tell her that everything would be okay, make high-level jokes that only the two of them would understand.
Heart aching, she turned away and studied the young teenager before them. He'd probably grown six inches since the last time she'd seen him. His hair curled messily down his neck and his shirt reeked of perspiration.
His eyes were wide and terrified.
"What's happened? What are you doing here?" She put an arm around the thirteen-year-old.
He shrugged away and brushed a fist across his eyes. Whoa. He was a tough kid, and if he was cry-ing…
"Where's your mom?"
He hunched back, then spun and made for the door.
Josiah stepped in front of him and shook his head. "Stay here. Have to hide."
They glared at each other for a minute and some¬thing passed between them, some communication Yasmin didn't understand.
Then Rocky shoved past Josiah and looked out the door, cautiously, as if assessing whether it was safe to leave.
And froze.
Which made sense when Yasmin saw the black-and-white parked at the curb. Liam emerged and faced them, shading his eyes from the streetlight overhead.
Just looking at her former boyfriend made Yas¬min's chest go tight. Time slowed down and tugged at her gut. What was Liam doing here? Had Jo¬siah or Rocky—or both of them—done something wrong?
Liam adjusted his gun belt and clicked on his portable radio, smooth, automatic movements she'd seen him perform dozens of times, and then walked toward the church. Their eyes met and held, until Yasmin looked away, yearning gnawing at her gut like hunger. There'd been a time when she would have run to him, flung her arms around him and asked him to come help her sort out this situation, sort out all her troubles. But life's hard truths had forced her to mature and to stand her ground, solid and independent. She couldn't lean on anyone. In particular, she didn't want to lean on dark-haired, blue-eyed Liam O'Dwyer.
She glanced back. Josiah stood motionless by the church door, Rocky beside him. Neither looked ready to panic or bolt, at least not immediately. She moved down the church steps and onto the cement sidewalk, palms sweating, heart in her throat.
You're an idiot. You're supposed to be over him.
Liam spoke first. "What's going on here?"
"Nothing I can't handle." She watched as he stepped closer, alert and confident. She loved that certainty in him, had loved it since fifth grade when he'd waded into a group of kids teasing her and made them stop with a few sharp words.
Just like then, he made it clear that he could con¬trol the situation. For one thing, he was an excellent marksman and could get his Taser or gun out in less time than it would take either Rocky or Josiah—or Yasmin herself for that matter—to take a threaten¬ing step in his direction, or run away.
She also trusted that he was the kind of cop who wouldn't shoot unless it was the absolute last op-tion, necessary to save lives.
And she didn't need to be thinking about his good character, or his protective nature, or the slight, sexy swagger in his walk. "Why are you here?"
"I got a phone call." He watched her for a mo¬ment, let his eyes travel slowly from Rocky to Yas¬min to Josiah. "From your next-door neighbor." He gave a sideways nod toward old Mrs. Jackson's house.
Yasmin's shoulders relaxed a little. If Liam's visit only had to do with her nosy neighbor, then it could be quickly resolved and she could send him on his way and deal with whatever had brought Rocky and Josiah here tonight.
She could get back to her policy since their breakup: maintain distance between them.
Excerpt. © Reprinted by permission. All rights reserved.

Book Info:
Return to Safe Haven, where a new beginning with your first love is only a heartbeat way…
Yasmin Tanner has devoted her life to making other people's dreams come true. But between running Safe Haven's women's shelter and caring for her brother, the long days—and lonely nights—are catching up with her…until Officer Liam O'Dwyer knocks on her door. She had good reasons for breaking Liam's heart all those years ago, but that hasn't made sharing their small town any easier. She's missed him—that's painfully clear to her now. But that's not the only secret she's keeping from him…
Ever since Yasmin left, Liam has kept his head down and his chin up. But when a woman from Yasmin's shelter goes missing, leaving her teenage son alone, it hits home for Liam. He'll do whatever it takes to reunite this family…even work closely with the one woman he can't forget. Yet as late summer days turn into cozy autumn nights rekindling the past, Liam suspects Yasmin is hiding something. And where her loyalties fall could mean the difference between lost love and a second chance at forever.
Book Links: Amazon | B&N | iTunes | Kobo | Google |


Meet the Author:
Lee Tobin McClain read Gone With The Wind in the third grade and has been an incurable romantic ever since. The PW bestselling author of eight contemporary romances for Harlequin Love Inspired and twenty independently-published novels and novellas, she recently contracted with Harlequin HQN to write three mainstream romance novels, coming in 2019. When she's not writing, she's probably cheering on her daughter at a gymnastics meet, mediating battles between her goofy goldendoodle puppy and her rescue cat, or teaching aspiring writers in Seton Hill University's MFA program. She is probably not cleaning her house.
Website | Facebook | Twitter | Instagram | GoodReads |