Today it is my pleasure to Welcome author
Sarah Morgenthaler
to HJ!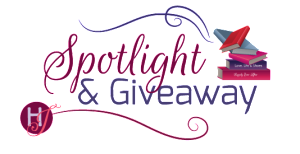 Hi Sarah and welcome to HJ! We're so excited to chat with you about your new release, Mistletoe and Mr. Right!
Please summarize the book for the readers here: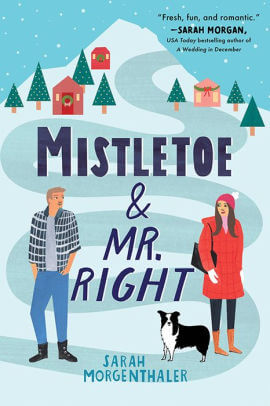 Socialite and brilliant businesswoman Lana Montgomery wants nothing more than to help the town of Moose Springs thrive…and to find a home where she can finally belong. In an effort to prove herself to the town, she agrees to help catch the elusive Santa Moose—a rogue moose hell bent on destroying the town's Christmas decorations. How hard could it be?
Christmastime is always rough for divorcee Rick Harding. But when the woman he's been secretly crushing on accidentally tranquilizes him instead of the Santa Moose, Rick's Christmas becomes a lot more interesting than he expected. And when he agrees to help her catch the moose, Rick quickly learns he and Lana have a lot more in common than he ever realized.
It's Christmastime in Moose Springs, and with a little luck, these two might just find more than a moose on the loose. They might find a place where they both belong.

Please share your favorite quote from the book:
"That's it. I'm out." Grabbing her jacket, Lana shrugged into it and hopped up. "There are plenty of ways to go, and I'm not letting this hotel of horrors be the thing that takes me down."
She eyed the fireplace, then grabbed a nearby fire poker. Lana hefted it a couple times, took one iffy practice swing, then turned to the door.
"Get behind me, Rick. Let's do this thing."
She looked so cute, all ready to fight her way out of the hotel, even though it was clear Lana was completely freaked out. Which was why Rick decided then and there, if he was ever going to get married again (which he wasn't) or found himself falling in love again (which he shouldn't), he was going to pick a woman like her.
Please share a few Fun facts about this book…
Mistletoe and Mr. Right started as a novella but eventually became a full-length novel.
Mistletoe and Mr. Right was originally supposed to be the third in the series after Easton's book, Enjoy the View.
The setting for the B&B date scene was inspired by a mountain ranch I stayed at while writing Mistletoe. Thankfully, there was no squirrel décor!
If your book was optioned for a movie, what scene would you use for the audition of the main characters and why?
Lana slid back onto her stool. "The first of the month is coming fast."
"Yeah, the Christmas decorations keep reminding me." Rick's heart sank. If she knew he was behind on his pool hall's rent, she'd know how much. And she'd know it wasn't going to get any better in the next two weeks.
"Play me for it."
Rick's eyes stayed on the wall as he tried not to let his flaring pride show. "For the back rent?" He would rather be punched in the face than accept that kind of charity.
"No," Lana said, shaking her head. "For an extension. You're good for the rent, Rick. It never occurred to me otherwise. But if I start giving extensions, everyone will want them. Then it'll become a nightmare for the manage¬ment team. You'll have to play me for it."
His mouth twitched slightly as he finally looked at her. "You sure? I'm going to win."
"Don't underestimate me. Men have a bad habit of underes¬timating women in business affairs. It never goes well for them when they do." Her eyes flickered over to the pool tables as if considering the challenge she'd offered him.
Agreeing would have been so easy. Instead, Rick reached out and touched Lana's hand to draw her attention back to him. The action had been instinctive, but in hindsight, feeling her smooth skin beneath his rougher fingertips was dangerous. An unexpected attraction was one thing. Having her this close, the subtle scent of her perfume scrambling his wits and clawing at his defenses, was another.
"I'm a decent player." Rick felt obligated to warn her. "It's kind of a hazard of the profession."
Lana gave him an arch look, one that made him lean in closer. "Well, then I won't feel too bad when I beat you."
Her soft, rich laugh matched the scotch perfectly.
Lana brought her drink to the table closest to the fireplace. "I'm a little chilly." She shrugged her jacket off once they were in the vicinity of the space heater he'd set next to that side of the wall. "You'd think I'd be used to the weather after so many Chicago winters."
Rick grabbed a second space heater from near the door and plugged it in, aiming it her way. Then he glanced at the cold fireplace. "Want me to get a fire going?"
"Maybe next time." Her eyes sparkled as she chalked her cue stick. "This won't take very long. Best out of three?"
Unable to resist the challenge in her eyes, Rick found himself dangerously close to smiling. "Your break."
The sweater Lana wore was long enough that it stayed snug around her hips when she bent over to break, but the loose cowl neck slipped down her shoulder. Rick was learning a lot today about Lana and himself. Apparently, he was a shoulder guy. Who knew?
"You're staring at me." Lana looked up, and when she flashed him a heart-stopping grin, Rick was tempted to throw the game for the sheer hell of it.
"You're gorgeous," he said quietly, since all sense had already abandoned him.
Excerpt. © Reprinted by permission. All rights reserved.

What do you want people to take away from reading this book?
MISTLETOE explores the importance of surrounding yourself with people who truly care about you. Loneliness and the desire to have a place you feel loved are big themes in this story. I hope a reader can get a few laughs from this romcom, but I also hope they can walk away believing there's a home for all of us and people who will love us as we are.
Thanks for blogging at HJ!
Giveaway:

A paperback copy of MISTLETOE AND MR. RIGHT by Sarah Morgenthaler
To enter Giveaway: Please complete the Rafflecopter form and Post a comment to this Q:

If you could pick any place as your new home, where would you pick? What draws you there?
Book Info:
How the moose (almost) stole Christmas.
Lana Montgomery is everything the quirky small town of Moose Springs, Alaska can't stand: a rich socialite with dreams of changing things for the better. But Lana's determined to prove that she belongs…even if it means trading her stilettos for snow boots and tracking one of the town's hairiest Christmas mysteries: the Santa Moose, an antlered Grinch hell-bent on destroying every bit of holiday cheer (and tinsel) it can sink its teeth into.
And really…how hard could it be?
The last few years have been tough on Rick Harding, and it's not getting any easier now that his dream girl's back in town. When Lana accidentally tranquilizes him instead of the Santa Moose, it's clear she needs help, fast…and this could be his chance to finally catch her eye. It's an all-out Christmas war, but if they can nab that darn moose before it destroys the town, Rick and Lana might finally find a place where they both belong…together.
Book Links: Amazon | B&N | iTunes | Kobo |


Meet the Author:
Geologist and lifelong science nerd, SARAH MORGENTHALER is a passionate supporter of chocolate chip cookies, geeking out over rocks, and playing with her rescue pit bull, Sammy. When not writing romantic comedy and contemporary romance set in far-off places, Sarah can be found traveling with her husband, hiking national parks, and enjoying her own happily ever after. Sarah is a two-time Golden Heart Finalist and winner of the NOLA STARS Suzannah award.
Author Website: https://sarahmorgenthaler.com/