Today it is my pleasure to Welcome author
Shannyn Schroeder
to HJ!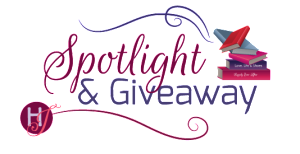 Hi Shannyn and welcome to HJ! We're so excited to chat with you about your new release, My Best Friend's Ex!

Thanks for having me here again. I always love stopping by to chat with your readers.

Please summarize the book for the readers here: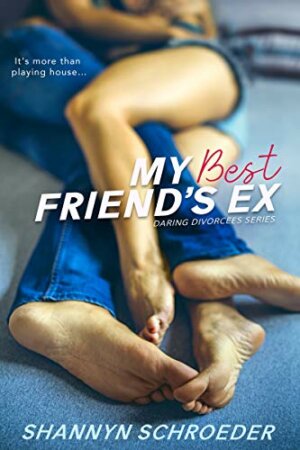 Trevor Booth is a recovering alcoholic whose life is thrown a curve when his ex-wife suddenly dies, leaving him a single dad to his two teenagers. Lucky for him, his ex-wife's best friend, Callie is there to help. As they work together to raise the kids, they fall for each other.

Please share your favorite line(s) or quote from this book:
Even though Trevor is new to the whole full-time dad thing, I love his relationship with his kids. This short exchange pretty much sums it up:
Evan side-eyed him. "Grocery shopping in a suit? You might want to change."
"Good point. Then again, I look damn fine in a suit." Trevor chuckled.
Hannah jumped out of the truck. "That's false advertising. Some poor woman will look at you like that and start drooling only to be disappointed that your normal wardrobe is work boots and jeans."
Please share a few Fun facts about this book…
Although most of my books (maybe even all of them) have people eating pizza – this is Chicago after all – I think this book takes the record. Pizza is Trevor's go-to meal because he doesn't cook. If I counted correctly, they order or pick up pizza 6 different times throughout the book (and then they talk about it a few more times).
Another different thing about this book is that no one gets really drunk. If you've read my O'Learys or my O'Malleys, you know that my characters like to drink. Since Trevor is an alcoholic, that doesn't happen (there is some drinking by other characters, but comparatively, very little)
When I came up with the concept for this series, Trevor's book was the first idea I had.
Some of the conversations with the kids in the book are based on real life conversations that have happened in my house.
When Callie watches Trevor do some work on the house and she catches him singing, the song in my head was "You Broke Up with Me" by Walker Hayes.
What first attracts your Hero to the Heroine and vice versa?
Trevor loves Callie because she's fun. She's light and pretty carefree. He's so serious all the time that she balances him.
Callie is attracted to Trevor because he's hot. When they met twenty years ago, he was in a band. Now he works construction and he's filled out quite nicely.
Did any scene have you blushing, crying or laughing while writing it? And Why?
Because the book opens with everyone grieving, there are a few scenes that were hard to write, but the scenes I had the best time writing were the ones where Callie decides she's going to go out on a date to forget her attraction to Trevor. She meets a guy online and they go on a date. Craig (craft beer guy) is a character modeled after dates my single friends have had (they've all had at least one craft beer guy)
Excerpt
Craig stood at the threshold, hand tucked into his pants pockets. He wore a crisp button-down but no jacket. He looked pretty much the same as his profile picture, which was a relief because she'd been afraid that some seventy-year-old dude might show up. But unlike in his photo, he had a beard. Kind of. It was more like a wannabe beard. Just a tuft of fur jutting out from his chin.
"Hi," she said.
"Hi. You look beautiful. Your profile picture doesn't do you justice." He leaned in and kissed her cheek.
The fur tickled. And not in a good way.
"Am I dressed okay? I wasn't sure about where we're going."
"What you're wearing is fine. We're going to Tucker's. It's one of my favorite places. They have a great variety of craft beer."
"I'm not really a beer drinker." Even before she'd started practically living with Trevor, she'd rarely drunk. Pulling the door closed behind her, she smiled. She walked ahead of Craig through the yard, and movement in the kitchen caught her eye. Was that Trevor spying? Oh, she was totally going to call him on that later. She smirked all the way to street.
Craig hit his key fob, and the lights of a BMW lit up. It sat in front of the house, facing the wrong way in front of a fire hydrant. I guess Craig's too special to park like everyone else.
He opened the door for her. "Sorry," he said. "I normally don't park like a jerk, but this car is my baby. I wasn't sure if you'd be ready, so I wanted her to be in the shade."
Callie had no freaking clue what to say, so she just smiled and climbed in. While Craig walked around the car, she scanned her memory for which friends said they could bail her out. You know, just in case.
At the restaurant, which was a glorified bar, they ordered burgers, and he insisted on getting some samples of craft beer for them. He wasn't horrible. Just horribly boring. All he'd done from the moment they were seated was talk about craft beer.
She initially reminded him that she didn't drink beer. But it didn't dissuade him. It was as though he thought he was going to convert her.
When the samples arrived, she tried to be polite. She lifted one of the mini glasses and sipped.
"No. You have to get the full experience. This one is hoppy with hints of nutmeg. Press your nose into the glass and get a real feel."
She gave a perfunctory sniff and sipped again. It wasn't any better the second time. It tasted like some third-grader's science experiment. She pushed the glass toward him. "Not for me."
"Okay. Try this one."
"Should I cleanse my palate first?" she asked.
"Your taste was really small, so you're probably fine."
Her sarcasm had been completely lost on him. "I'm sorry. I don't enjoy beer. And this tastes funky."
"No need to apologize, we just haven't found what works for you yet."
He really didn't get it. She was beginning to regret not meeting him here so she could drive herself home. She waved the waitress over and ordered a Coke.
"That's not a good way to cleanse your palate."
"I'm not cleansing my palate. I'm drinking pop with my burger." She picked up her burger and took a big bite so she wouldn't have to talk to him anymore, which was just fine for Craig, because he continued to fill the air.
Readers should read this book….
Readers should read this book for relatable characters who have lived life and deal with their baggage.
What are you currently working on? What other releases do you have in the works?
The third book in the series (still untitled) will release in October. That book stars Evelyn and Owen who are members of the divorce support group introduced in books 1 & 2. It's a friends-to-lovers story (one of my favorite tropes).
I am also working on some new series that I'm currently trying to find a home for.


Thanks for blogging at HJ!
Giveaway:

2 digital copies of One Night with a Millionaire (Daring Divorcees 1)
To enter Giveaway: Please complete the Rafflecopter form and Post a comment to this Q:

As I said above, Trevor's go-to meal is ordering pizza. When you're short on time, what's your go-to?
Excerpt from My Best Friend's Ex:
In this scene, Callie offers to help Trevor work on the house to ready it for the kids:
"Where are you going?" she asked.
"Back down to the other bathroom to start drywalling."
"I thought you said it needed new pipes."
"Done."
"Already? You've only been at this a few days."
"I'm good like that."
Their eyes locked, and something zipped between them that felt a little too much like flirting. Her heart thumped, and she blinked rapidly. "Well," she said to break whatever trance had sucked them in, "I'll get to work."
"Yell if you need anything." He turned and headed down the stairs.
Maybe the whole trance thing was on her. Her loneliness combined with friendly teasing allowed her brain to play with her. Of course Trevor wouldn't flirt with her. He'd been married to her best friend.
She tugged on the gloves. They were about three sizes too big. Who the hell had a hand that big?
Her libido answered, I bet Trevor does, and I know what that means.
Giving herself a mental slap and making a note to get back on Tinder, she turned to look at the pile of drywall. With a grunt, she hefted the first piece and carried it downstairs. Just like Trevor said, there were two giant bags sitting on the lawn with drywall already in them. She added her piece to the pile and went back for more.
On her second trip, the back door and screen were wide open. As she neared the door, Trevor came through holding two full sheets of new drywall against his shoulder. She shifted to the side, putting her back to the wall to make sure he had enough room to pass. He smiled as he did.
She glanced down at her small piece of broken drywall. Then back to his bulging biceps as he turned the corner to get into the bathroom. He thought she was cute. Well, so what if she couldn't balance building materials. She had other skills. She tossed her piece on the pile and returned to the bathroom.
Below her, she heard the sound of a drill. And music. Nothing she knew, but at least it was more pleasant than silence. Every now and then, she and Trevor would pass while working—her getting rid of the old, him bringing in the new. It was quite metaphorical. If her muscles weren't screaming at her, she might think about grabbing her camera and taking a few shots.
By the time she had all of the big pieces hauled out, she was dying of thirst. A beer sounded great. She rarely drank beer, but she felt it was appropriate since she was doing construction work. She hopped down the last step and neared the bathroom before she realized that she'd almost approached Trevor and asked him if he wanted to grab a beer with her.
What the hell is wrong with me? The man was an alcoholic.
She sighed and went to the kitchen to grab a bottle of water. Taking one for Trevor, she went back to the bathroom. His deep voice carried over the sound of the drill. Was he singing?
Silently edging closer, she peeked around the corner of the door. Trevor's phone sat on the toilet tank playing some twangy country song about a guy whose girl broke up with him and he was moving on. It was kind of pop-y and cute and absolutely nothing she ever would've imagined Trevor singing.
When they'd been young and he'd been in a band, this song was the opposite of what they'd played. He'd been all edgy and hard rock. Too bad he tried to live that lifestyle, too. But it had been more than the band and the bars. Lisa thought if he gave that up, he'd be sober. It had taken losing her and his family for him to see that his life had spiraled out of control.
When he bent to get some more screws, she knocked on the doorframe to distract herself from checking out his ass. He started and looked over his shoulder at her.
She smiled and waved the water bottle at him. "Thought you might be thirsty."
He straightened and took it. "Thanks."
As he twisted off the cap, she said, "Cute song you were singing."
He raised an eyebrow at her and started glugging the water down like he had in the kitchen. To occupy herself, she opened her bottle and drank. It was time to update her dating profiles. She hadn't dated a blue-collar guy since her early twenties. She'd forgotten how hot they were.
Me: globe-trotting photographer.
You: blue-collar guy good with his hands.
Trevor snapped his fingers in front of her face. She blinked and looked up at him.
"Where'd you go?" he asked. "You looked like you were about to—" Rather than finishing, he stepped away and took another swig of water.
"What did I look like?" Somehow she felt like she was poking a bear but couldn't help herself.
"You really want to know?"
She nodded and gulped water.
"You looked ready to hump the sink."
She snorted and choked on her water. She had been thinking about humping, but not the damn sink. He leaned his ass against the vanity and crossed his arms while waiting for her to finish choke-laughing.
After taking a deep breath, she said, "My mind wandered, but rest assured, while it's been a while since I've hooked up with someone, your bathroom fixtures are safe."
Color rose in his cheeks. He probably didn't think she'd answer so honestly, but she was too old to put up any kind of pretense. By the time she'd reached thirty, she'd stopped playing games. Once she'd crossed the line over forty, she'd decided to own it. She was a healthy woman who enjoyed sex. She had no reason to deny it.
Of course, she also had no desire to admit to Trevor that it had been him she was thinking about.
Excerpt. © Reprinted by permission. All rights reserved.

Book Info:
Trevor Booth's life was just thrown a curveball. When his ex dies, he suddenly goes from an every-other-weekend, fun-time dad to full-time dad. The dad part he's cool with, but life with two teens is like a roller coaster in hell. Thank God his ex-wife's best friend, Callie, seems to have secret powers that allow her to deal with the chaos.
Callie is devastated when Lisa dies and she's determined to help the kids get through it. She's concerned about how Trevor will adjust to being a full-time parent, but she's having a tough time keeping her eyes off his ripped physique. Callie loves being a part of this makeshift family but no way she's falling for her best friend's ex.
Book Links: Amazon | B&N | iTunes | kobo | Google |


Meet the Author: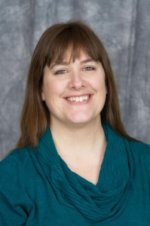 Shannyn Schroeder is the author of the O'Leary series and the For Your Love series, contemporary romances centered around large Irish-American families in Chicago and the Hot & Nerdy series about nerdy friends finding love. Look for her new series – Daring Divorcees in 2019. When she's not wrangling her three kids or writing, she watches a ton of TV and loves to bake cookies.
Website | Facebook | Twitter | Instagram | GoodReads |