Today it is my pleasure to Welcome author
Vivienne Lorret
to HJ!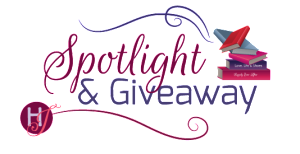 Hi Vivienne and welcome to HJ! We're so excited to chat with you about your new release, MY KIND OF EARL!

Hello! I hope everyone is staying healthy. I'm so excited to be here with you today to talk about my latest release, MY KIND OF EARL, on sale September 29.

Please summarize the book for the readers here:
Thank you for having me here today!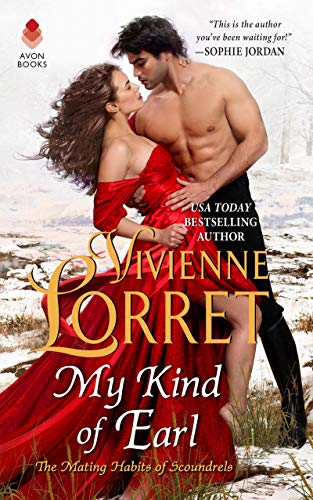 MY KIND OF EARL is a Tarzan in London story. Raven learned to survive as an orphan in London and made a life for himself, never knowing who his parents were. Then, a fateful encounter with a bluestocking in a brothel brings him face to face with the one person who just might be able to discover who he really is.

Please share your favorite line(s) or quote from this book:
"You shouldn't look at me that way," she said on a panted breath, "as if you intend to kiss me . . . in the full light of day . . . when anyone could happen upon us."

"If it's any consolation, I wasn't planning to," he said. "But this is your own fault, you know. You failed to calculate a scoundrel's restraint when faced with a sugar-coated bluestocking." Crowding closer, he drew her scent deeply into his nostrils. "Now hold still, Jane. I'm going to need a minute to examine my findings."
Please share a few Fun facts about this book…
MY KIND OF EARL trivia:
The book is dedicated to the readers who attended KissCon Chicago 2019 and helped me secure a book deal after I shamelessly begged politely encouraged them to pester talk to my editor about my series proposal.
The working title was ALL THE WAYS TO BE WICKED.
A few of Jane's siblings are named after members of my own family.
The first kernel of the idea for a Tarzan in London story came to me while doing yoga on a Barnes & Noble book blanket and reading the line, "I am Tarzan."
Raven made his first appearance in THE ROGUE TO RUIN.
What first attracts your Hero to the Heroine and vice versa?
Raven and Jane's attraction begins with curiosity at first sight. As lord of the London jungle, Raven thinks he's seen it all… until he spies a bluestocking shimmying in through a brothel window. He's intrigued even more when he sees how well she can hold her own in a brawl.
As for Jane, her real attraction starts the moment Raven shows her his… books.
Did any scene have you blushing, crying or laughing while writing it? And Why?
The following scene was really fun to write. In the first chapter, Jane is trying to sneak into a brothel for research, only to encounter a surprising obstacle in her path:
Swiftly, she turned away from the statue. Then she jerked to a sudden halt, caught on something. Her gaze drifted down the marble form—correction, the nude marble form—and there, she found the culprit.

Her eyes widened in astonishment. The statue wasn't adorned with any sort of fig leaf at all. Then again, it would likely take a banana leaf to conceal this artist's rendering of male genitalia.

Unfortunately for her, the gold-threaded cord from her red paisley reticule had wrapped around a rather gargantuan priapic member.

She tried to tug herself free. When that failed, she considered breaking off the phallus entirely. It would likely be the quickest method of extrication.

Taking him in hand, she glanced up at his patient expression apologetically, then leveraged her weight on the turgid slope with a faint grunt. But she quickly discovered that his was a surprisingly solid and immovable appendage.
Readers should read this book….
If you're interested in how THE MATING HABITS OF SCOUNDRELS began, you could read the first book in the series, LORD HOLT TAKES A BRIDE (on sale everywhere).
What are you currently working on? What other releases do you have in the works?
I'm currently writing the third book in the Mating Habits of Scoundrels series. THE WRONG MARQUESS is Ellie's love triangle story and will be released in 2021.

Thanks for blogging at HJ!
Giveaway:

I'll be giving away three signed copies of MY KIND OF EARL along with a bookmark and some fun swag (US residents, please).
To enter Giveaway: Please complete the Rafflecopter form and Post a comment to this Q:

What is a romantic trope that you love but don't get to read very often?
Excerpt from MY KIND OF EARL:
Her attention shifted to his arm. Or, more precisely, his bare, undeniably masculine arm. His skin bore a slightly olive tint, and beneath the swarthy surface, he appeared to be comprised of a knight's armor, with the clear delineation of the thick deltoid shoulder cap over the hard, woven bands of biceps and triceps.

Seeing him this way caused a peculiar reaction to her physiology. Her head felt giddy. Her skin prickled with heat. Her fingertips tingled with the desire to touch the dusting of dark hair that grew in a downward arc along his forearm. Stranger still, saliva pooled beneath her tongue. Her sense of smell seemed heightened, his scent invading her nostrils in an absolute olfactory domination.

"What's this?" He clucked his tongue, smirking at her. "Jane, you've proven yourself a modern, scientific woman. Surely the sight of a man's arm shouldn't make you blush, considering where you were tonight."

"I'm not blushing, I assure you," she said, even while suffused with evidence to the contrary.
A low laugh escaped him. "Must be the heat of the fire."

She nodded in tentative agreement, her teeth biting down on the cushion of her bottom lip. What made her reaction more embarrassing was the fact that she hadn't even given his birthmark a passing glance yet.

Not wanting to appear the lecher, she pursed her lips studiously. "Would it be too much of an imposition if I were to . . . possibly . . . touch you there? Merely to further my own understanding of the nevus, of course."

A slow rakish grin curled his lips and his deep voice curled her toes. "You can touch me anywhere you like, professor."

Jane immediately thought of a new chapter for the book. A rather scandalous chapter.
Excerpt. © Reprinted by permission. All rights reserved.


Book Info:
USA Today bestselling author Vivienne Lorret launches a charming new trilogy about three debutantes who get more than they bargained for when it comes to the mating habits of scoundrels . . .
Heiress Winnifred Humphries refuses to marry the odious man her parents have chosen. She'll marry for love or not at all. But how does a woman know a man truly loves her? Needing answers, she sets out to discover the marriage habits of London's aristocrats. Yet when her friends kidnap a lord for research, Winn knows they've gone too far. Now she's facing a wickedly handsome scoundrel who wants revenge.
Lord Asher Holt has the perfect plan to free himself of his father's debts. But when a trio of foolish debutantes abducts him, their scheme ruins everything! Fuming and tied to a chair, Holt overhears that one of them is an heiress. Perhaps he isn't above a little kidnapping either.
Yet, when the heiress runs away from her own wedding and straight into his waiting carriage, Holt finds himself on an adventure he'll never forget, falling in love with a woman worth more than any treasure. But will Winn ever believe his heart only desires her . . . and not her fortune?
Book Links: Amazon | B&N | iTunes | kobo | Google |


Meet the Author:
USA TODAY bestselling author Vivienne Lorret transforms copious amounts of tea into words. She is an Avon author of The Wallflower Wedding series, The Rakes of Fallow Hall series, The Season's Original series, the Misadventures in Matchmaking series, and the Mating Habits of Scoundrels series. For more on her upcoming novels, sign up for her newsletter at www.vivlorret.net
Website | Facebook | Twitter | Instagram | GoodReads |