Today it is my pleasure to Welcome author
Audrey Wick
to HJ!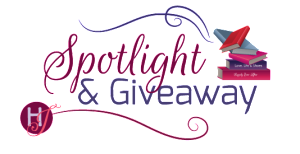 Hi Audrey and welcome to HJ! We're so excited to chat with you about your new release, On the Market!

Howdy!

Please summarize the book for the readers here: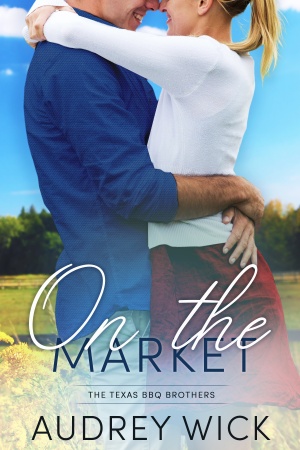 ON THE MARKET is a contemporary romance set in Last Stand, Texas, a fictional town that was created as a multi-author project for Tule Publishing. In it, two brothers—Hutch and Cole—are third generation locals who are taking over the family business of a barbeque market. Hutch meets Valerie, a city girl from San Antonio who inherits her grandmother's bungalow in Last Stand. She feels like a fish out of water, especially when she's tasked with renovations that go awry, thanks in part to Hutch. Their sweet and saucy styles don't initially mix, but they have a fun journey toward finding their recipe for happiness.

Please share the opening lines of this book:
Hutch squared off with Cole across a table in the dining area of their family business. Hutchinson's barbeque market may be an institution in Last Stand, Texas, but the way the brothers had been feuding lately made the restaurant's interior seem more like a wrestling ring.
Cole splayed his hands wide, stretching each finger before slackening them enough to continue hammering his latest ideas.
Please share a few Fun facts about this book…
My editor and I discussed the spelling of "barbeque," which can also be spelled as barbecue, BBQ, bar-b-que, and others. To be authentic to the Texas setting, we settled on the use of the "q" in barbeque. It sounds like a feud the brothers in my book would have, but, believe me, we were much more polite about it!
There are also some barbeque-inspired recipes in the back of the book. All are original from my own kitchen. So if readers get food cravings while reading, they have an outlet for dealing with them. I hope readers enjoy these!
Please tell us a little about the characters in your book. As you wrote your protagonist was there anything about them that surprised you?
Hutch is the older brother and co-owner of The Hut. He believes in honest work and doing right by others. He also takes a more traditional approach to running The Hut. Cole, the younger brother and pitmaster, wants to modernize. He gets restless at the grill, so he experiments with renovation ideas and even tries grilling vegetables, which Hutch abhors. As I wrote the brother scenes, I was surprised how easily the dialogue and teasing flowed between them. Writing siblings presents a whole new set of challenges aside from the hero/heroine storyline, but I loved exploring those scenes.
If your book was optioned for a movie, what scene would you use for the audition of the main characters and why?
There's a scene in the book where the characters are gathered around a backyard firepit, sipping beverages, sharing conversation, and roasting s'mores beneath a clear evening sky. I'd like to see actors convey the ease of this scene:
Hutch strolled next to her, the glow of the firefly's light shining between them. He wanted to say something, but he held back. Seeing Valerie experience joy in her surroundings and revel in the magic of fireflies was an experience that didn't need words.
But Hutch still wanted to talk to her. He just didn't know what to say.
She broke their silence. "Have you tried any of the s'mores?"
Hutch held up two fingers.
"Guilty." Her voice sounded sultry and seductive against the evening air. "They were good. Maybe the best part of the evening."
No, food wasn't the best part of the evening.
Not by a long shot.
"This is the best part of the evening. Seeing you . . ." But Hutch couldn't find the right word to finish.
What do you want people to take away from reading this book?
Setting is an important element of my writing, and I hope readers experience a deep sense of place by reading this book. My heroine is dealing with past memories tied to a sense of "home" in the book, so if my readers can connect with her emotionally, they'll understand my use of setting on more than one level.
What are you currently working on? What other releases do you have planned?
My next release is August 13. It's called OFF THE MARKET, which is the duet book to ON THE MARKET. Readers get to follow younger brother Cole Hutchinson. Whereas his older brother is a traditionalist, Cole takes a more modern approach to running The Hut. The barbeque brothers continue to clash, but there are also some sweet surprises in Cole's romantic future. It's a perfect book that readers can enjoy as they slide out of summer.

Thanks for blogging at HJ!
Giveaway:

Tule swag and copy of ebook On the Market by Audrey Wick
To enter Giveaway: Please complete the Rafflecopter form and Post a comment to this Q:

What is your favorite summertime, picnic-inspired food? Bonus if you want to link to an online recipe that's easy to share.
Excerpt from On the Market:
VALERIE PUSHED THE living room furniture into the center of the room, leaving only the wood stove exposed. Not only could she now see what she truly had and make important decisions about what to keep and what had to go, but she could also get to the walls.
Oh, the walls!
In the library book she was using as her guide, there was a beautiful combination of whitewashed wainscoting at chair-rail height matched with pastel walls painted above. The combination was like reverse daybreak, cozy yet inviting. Earlier that day, she had brought along the book to Nailed It to match a paint sample to the shade she saw. She had left with semi-gloss paint, primer, and all the tools she needed to make this project happen.
Each step forward was progress. And as long as Valerie kept heading that direction, she'd make her way to the end goal.
With access cleared and the walls readied, she took a flathead screwdriver, pried it beneath the paint lid in several locations, and waited for the audible poof to indicate when to lift the lid. The color saturated the top of the can in a sheen so perfect, she wanted to poke it with her finger just to make sure the hue was real.
116
ON THE MARKET
Yet she resisted the temptation since, she suspected, she'd have paint in places she couldn't control soon enough.
With her hair tied back, her work clothes in place, and her enthusiasm for the task at hand, Valerie grabbed the complementary stirring stick with the authority of a sym- phony conductor. She eased the stick into the paint can, the flat ruler shape cutting through the paint to mix any last bits that hadn't released during the mixing process.
Taking her time, following protocol, and advancing with care were the ways forward in this DIY process.
And once she got her hands on the roller, there was no turning back.
A meditative ease pervaded the process of dipping, roll- ing, and coating. The paint applied to the wall magnetically, as if every little molecule was as excited to be there as Valerie was to put it there. The method itself was soothing, a repetitive and fulsome process in which she could be com- pletely self-absorbed yet not feel the slightest pang of guilt for doing so.
Valerie floated through the process on a high of more than paint fumes. As she transformed the space, something bloomed in her as well. Her previous anxiety melted away as she rolled and rolled, her body enjoying the monotony as much as her mind. Valerie was feeling fine.
And, in no time at all, the place was looking that way too. Or, at least, it was headed in that direction. Truly, this pastel had been the right choice. It was neutral without being bland, soft without being overly feminine. Against the wainscoting, it provided a subtle pop of contrast that would soon become a fabulous backdrop for her shabby-chic décor
117
AUDREY WICK
and furniture staging. She could hardly wait to see it all come together.
As she worked, thoughts slid to her grandmother. Had she liked the original eggshell walls? This home? Or at some point had it, too, become a burden to her?
Perhaps not, if she had chosen to live her last years here, surrounded by her things.
In an act of love, Val Perry had passed her greatest asset to Valerie. Now, Valerie's final act of love in remembrance of her grandmother—regardless of the shifting and sometimes incomplete memories she had of her—would be to make this legacy gift something that could shine brightly and provide years of life to someone new.
Duty bound, Valerie stretched high, bent low, eased one way, and lunged the other to cover four walls of the living room, the small space of the front entrance, the side wall of the kitchen and the space below its cabinets with paint that would give the home a new skin.
Taking a break to grab some water, she checked her phone for messages. She hadn't heard an earlier alert for voicemail, but now her phone signaled she had one. She was so in the DIY zone it was hard to pry herself from the fervor of it all.
She cupped the phone to her ear, listening to a message from her newest friend. Quinn had called to let her know she found more design books that she added digitally to Valerie's library card. She said she would drop them by after work.
Front door service?
"That's thoughtful," Valerie mouthed as she finished Quinn's message. She squeezed the phone in gratitude as she
118
ON THE MARKET
lowered it from her ear. People here are so nice.
Valerie returned the phone to the counter and took an-
other long drink of water. Between her communication with Quinn, conversations with Hutch, and even her dealings with Brody, she had met more new people in just a few days' time in Last Stand than she had in a month back in San Antonio. Sure, she waved to neighbors, made occasional small talk on the elevator, exchanged pleasantries with the building staff, had friends she met for coffee or a quick bite to eat at a River Walk café . . . but something about this place was different.
Was it the rural atmosphere, or did it have more to do with the bungalow itself? Situated squarely in a residential neighborhood, she couldn't escape others, especially when the home had needs that involved help from people at the hardware store, the library, and even random tree-trimmers- turned-lunch-conversationalists like Bubba Hutchinson.
Hutch. Valerie placed the water bottle on the kitchen counter. Bubba. He was a quite a character.
And, like clockwork, just as the thought of him crossed her mind, there was a knock at the front entrance.
When Valerie swung open the door, it was Hutch, fol- lowing through with his word.
"As promised, here I am." He presented himself like a trophy.
"So you are." Valerie added without considering how it might sound to him, "I was just thinking about you."
As soon as the words escaped her mouth, she realized her mistake. The punch-drunk look of a lovesick teenager washed over Bubba Hutchinson's face. "You were?" He
119
AUDREY WICK
heard something she hadn't intended.
"Yes." No. She was as mixed up as a Rubik's Cube.
Yet Valerie had no time to solve the puzzle because
Hutch made a bold move. He took a step toward her, encircled his hand around her waist, and repeated with something close to stars in his eyes, "I've been thinking about you too."
*
TOO CLOSE, TOO close. Alarm bells were sounding all throughout Valerie's head as Hutch was being unpredictable.
Again.
The brashness of his movements was a complete shock, paralyzing her voice as well as her body. Hutch's arms were around her in a surprise embrace, and her muscles didn't know if they should tense, relax . . .
Or completely turn to putty.
She could sidestep him with ease. She could tell him to move back. Nonverbally, his lower abdomen was directly in range for a swift punch had she wanted to give him a piece of her initial reaction.
But being close to Hutch solicited a whole new reaction. She tuned in to everything about him, her senses heightened to aspects of him she hadn't previously allowed herself to notice.
His scent was luring, a heady mixture of nature and hard work that summoned her closer. The soft cotton of his shirt skimmed her own, the sensation wildly and surprisingly evocative. His skin, balmy from the heat, radiated a warmth
120
ON THE MARKET
that drew her in, calling her to stay in his embrace.
Her pulse quickened, her heart raced, and she couldn't
think straight. Was it Hutch? His nearness?
Or was her body preparing for a response that even her
mind didn't yet know?
Hutch was dynamic and direct. He had an ease about
him that made his personality unexpectedly charming, if not a bit rough around the edges. Manual labor had toned his body in natural, striking ways. He was like a cover model for rural, rugged attractiveness.
He was different than men she knew, different from those she had previously dated. He wasn't mired in pretens- es. He didn't hide behind a staunch professional wardrobe. No three-piece suits or designer duds for Bubba Hutchinson.
He didn't need them.
His austerity refused to be finely dressed in constricting deceits. On the contrary, the clothes matched the man. Even in the short time Valerie had known him, what she saw was who he was.
And that bit of authenticity was refreshing.
Hutch held her in such a way that forced her to think quickly, yet he wasn't boxing her in to prevent her from making a move.
Whether he knew he was giving her such control or not, the sense of personal empowerment was electric.
And hot.
Achingly so.
Valerie told herself to breathe. The last thing she needed
was to pass out in Hutch's arms. Though, truthfully, there would be far worse places to lose it.
121
AUDREY WICK
She stayed put. Her body, influenced by feelings too numerous to name, was speaking a new language.
Hutch's steely eyes commanded hers. Valerie allowed herself to be suspended in the space, absorbing the closeness as much as she absorbed the feelings it created.
Comfort.
Intimacy.
Safety.
Hutch had made a daring first move. He might have
even been playing around in doing so. Still, the abruptness spurred Valerie, and she wasn't going to let the moment pass. She eased her heels off the ground, raising on tiptoes to close the space between them.
She touched her mouth to his, their lips meeting in shared pleasure. They exchanged a kiss that was as sweet as it was saucy.
Nothing sloppy. Nothing forceful. Just, oh, so right.
Excerpt. © Reprinted by permission. All rights reserved.


Book Info:
Will she be the secret ingredient to his happiness?
Valerie Perry has just inherited her grandmother's home in Last Stand, Texas, a far cry in the country from her city life as an organic grocery buyer in San Antonio. Her methodical daily routine suits her just fine, so she aims to freshen up the property, sell it, and take her funds back to the city. She's only got two weeks during her vacation to make this happen. Now is the time to cash in and get out.
The oldest Hutchinson son, who people around town know as "Hutch," is a third generation local who is poised to take over the family business with his brother, Cole. The barbeque brothers have very different ideas about the future of their restaurant, "The Hut." Just when he thought his biggest headache was his job, Hutch meets Valerie and both their worlds are upended. He's drawn to this fish out of water, but Valerie's time in Last Stand has an expiration date.
Their sweet and saucy styles don't mix, but can they both find the recipe to a happy future?
Book Links: Amazon | B&N | iTunes | Kobo | Google |


Meet the Author: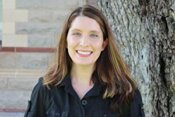 Audrey Wick is a full-time English professor at Blinn College in Texas. Her writing has appeared in college textbooks published by Cengage Learning and W. W. Norton as well as in The Houston Chronicle, The Chicago Tribune, The Orlando Sentinel, and various literary journals. Audrey believes the secret to happiness includes lifelong learning and good stories. But travel and coffee help. She has journeyed to over twenty countries—and sipped coffee at every one.
Website | Twitter | Instagram | GoodReads |