Today it is my pleasure to Welcome author
Lucy Gilmore
to HJ!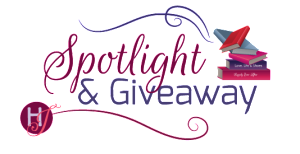 Hi Lucy and welcome to HJ! We're so excited to chat with you about your new release, Puppy Kisses!
Please summarize the book for the readers here: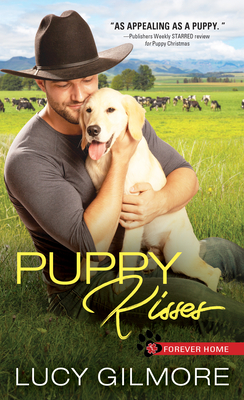 Puppy Kisses is the third and final book in my Forever Home series, which is about three sisters who run a service puppy training company. Dawn, the middle sister, is the fun, sexy, free-spirited one—in fact, as the book opens, she's in the middle of stealing a puppy. She falls for an uptight, stern cattle rancher who fights his attraction to her—and to the stolen puppy—every step of the way.

Please share your favorite quote from the book
"You're a real pain in my ass. You know that, Adam Dearborn?"
He did. He also knew that being a pain in Dawn's ass was one of the only ways to keep her coming back. A woman who'd traveled with the circus and dated cult leaders wasn't likely to find much else to entertain her in a place where cows outnumbered humans fifty to one.

Please share a few Fun facts about this book…
This is my first-ever cowboy book, which is ironic considering that I grew up in close proximity to cowboy country. I swore I'd never write one. Oops!
The book opens with Dawn stealing a puppy that's mistreated and tied up in a hot yard all day. This is based on a real-life story about my aunt—she drove past a house every day on her way to work and noticed the same neglected dog each time. She decided she'd had enough, so one night she pulled a heist and stole him! They lived happily ever after.
I've lived my whole life in the area where this book (and this whole series) is set. Even though most of the locations are made up, they're based on real places. (The restaurant with the free flourless chocolate cake on birthdays is one of my favorites!)
If your book was optioned for a movie, what scene would you use for the audition of the main characters and why?
I'd pick the scene where all the characters are gathered for a sneak Wild-West-style poker game that takes our hero, Adam, completely by surprise. Not only does it include a little bit of everyone, but it captures everything that's fun about the story. I mean, if you're going to have cows and cowboys, you need some kind of old-timey showdown saloon scene, right?
Adam realized something was off the moment he walked through Bea Benson's front door.
For starters, the air hung heavily with the scent of expensive cigars and Dawn's non-smell. If someone had offered him a million dollars to explain how a room could smell like both smoke and nothing, he'd have walked away without a penny more to his name. But there it was—and so was she. It was almost as though Dawn moved through a bubble of her own making, a force field against the things that normal people dealt with on a daily basis.
There was none of the house's usual mustiness or the stifling feeling of being closed off, either. As Adam walked through the front door, he expected to find the same side table on his right that had been there the last time.
It was gone. As he made further explorations under Uncle's gentle guidance, he discovered that so were the couch, the overstuffed chair by the fireplace, and the stack of old newspapers that had contributed so strongly to the smell.
She's done it.
That was the only thought to leap to Adam's mind, the only explanation that made sense. Dawn had found the papers and convinced Bea to move. This was a house being emptied for its new tenant.
"Uncanny, isn't it?" The sarcastic male voice that sounded at Adam's elbow caused him to jerk. Poor Uncle grunted as Adam gave the harness a hard yank. "I did the same thing when I got here. I have no idea what your girlfriend did to Bea, but the house looks amazing."
"She's not my girlfriend," Adam said. It was a stupid thing to say in light of everything else, but it was the only thing he could think of when hit from the side by Charlie Smithwood. A Charlie Smithwood who, it seemed, had deeper powers of perception than he'd ever given him credit for. In an attempt at recovery, he added, "What are you doing here, anyway?"
"They didn't tell you?" The sarcasm in Charlie's voice was replaced by genuine amusement. "I should have guessed. I thought it was odd that you'd have agreed to this."
It was on the tip of Adam's tongue to demand an explanation, but he held himself stiff. As much as he disliked not knowing what was going on, he disliked even more to be at a disadvantage.
A thing his siblings knew full well. A thing Dawn knew full well.
"Cigar?" asked a voice at his other side. It was feminine and familiar in an uncanny way—almost as though he remembered it from a dream. "I also have every kind of whiskey known to mankind, actual legitimate moonshine, and butterscotch schnapps." There was a slightly breathless pause full of withheld laughter. "Dawn warned me about your deplorable taste, so I promise not to judge you for that last one. I swiped a swig earlier. It's not the worst thing I ever tasted, but I wouldn't want to wake up to a hangover full of that stuff."
Recognition clicked almost at once. "You're Sophie."
"And you're Adam. Well? What'll it be?"
"He's going to pretend to consider it for twenty seconds and then get the schnapps." Phoebe's voice was just as amused as Sophie's—a thing that was seriously starting to get on his nerves. Was everyone in on this weird party except him? "Here, Adam. You'd better give me Uncle. Gigi is out back, and she's getting frantic about being here without him."
He handed over the harness without question. "Gigi's here?"
"Yes," Sophie answered as she placed a glass in his hand. The ice tinkled and sent up a waft of butterscotch. "In addition to Charlie, so are both my sisters, your brother, a nice veterinarian named Marcia, and the grumpy old lady who owns this place. It should be a lot of fun."
As much as he appreciated the quick rundown of the guest list, Adam was finding it more and more difficult to make sense of all this. Was it a send-off? An intervention?
"If you want to come with me, I'll show you to your seat," Sophie said without providing any kind of enlightenment. "Your stack of chips will be waiting for you. Both they and the cards came from your house, so they should be familiar."
If it weren't for Sophie standing next to him, Adam would have reared back at this. Chips? Cards? Cigar smoke?
Enlightenment was starting to dawn—and with it, the sinking feeling that he'd been duped. There was no way that Zeke and Phoebe hadn't known about this ahead of time. He'd been lured here under false pretenses, set up to take a terrible fall.
This wasn't a party. This was a motherfucking poker game.
Excerpt. © Reprinted by permission. All rights reserved.

What are you currently working on? What other releases do you have planned?
Laughter, mostly! This is a sexy, fun, lighthearted romance, and although it has its serious moments, it's meant to bring a smile to people's faces. I feel like we could all use a little more laughter right now.

Thanks for blogging at HJ!
Giveaway:

A paperback copy of Puppy Kisses by Lucy Gilmore
To enter Giveaway: Please complete the Rafflecopter form and Post a comment to this Q:

Would you ever consider living on a working ranch?
Book Info:
These adorable service puppies are matchmakers in the making…
Dawn Vasquez never takes life too seriously. But when she rescues a golden retriever named Gigi, Dawn begins to imagine what it'd be like to settle down and let someone rely on her for a change. Unfortunately, Adam Dearborn—a handsome, hopelessly buttoned-up cattle rancher in need of a guide dog—has also fallen in love with the little ball of fluff and stubbornly insists that no other animal will do.
Adam isn't sure what drives him to fight to keep Gigi for himself, but he suspects it has something to do with his growing—and unfortunate—attachment to Dawn. Her whirlwind spirit and sunny disposition might make her a delight to be around, but they also make her unsuited for the difficult life of a rancher. He should be able to put her out of his head. But what's a love-struck cowboy to do when what he wants and what he needs have never seemed so far apart? And can he allow himself to take a chance on everything Dawn has to offer: puppy kisses, puppy love…and her.
Book Links: Amazon | B&N | iTunes | Kobo |


Meet the Author:
Lucy Gilmore is a contemporary romance author with a love of puppies, rainbows, and happily ever afters. She began her reading (and writing) career as an English literature major and ended as a die-hard fan of romance in all forms. When she's not rolling around with her two Akitas, she can be found hiking, biking, or with her nose buried in a book. Visit her online at http://lucygilmore.com. She lives in the Spokane, WA area.
Author Website: http://lucygilmore.com.