Today it is my pleasure to Welcome author
Lori Foster
to HJ!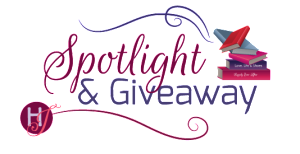 Hi Lori and welcome to HJ! We're so excited to chat with you about your new release, Sisters of Summer's End!
Please summarize the book for the readers here: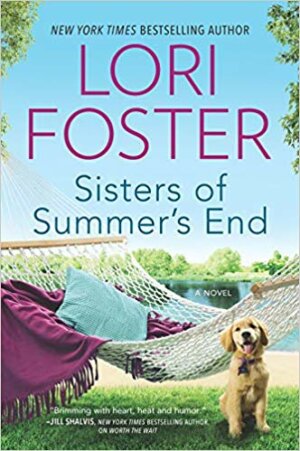 It doesn't take blood ties to make a family. That's something Joy Lee and Maris learn as their friendship grows into something more like sisterly support and love. Each of them has had emotion-crippling experiences that, in different ways, have caused them to seal off their hearts. With encouragement and understanding, they learn to trust again, and in doing so, they also open themselves to romance with wonderful men who make perfect partners. Everyone needs someone who really cares, someone who is there for you no matter what, and once that happens, the entire world opens up in new ways.

Please share the opening lines of this book:
After dropping her son off at school, Joy Lee returned to Cooper's Charm, the RV resort where she worked and lived. It was backtracking since she had an appointment near the school later this morning, but it wouldn't do to show up a half hour early.
Actually, nothing in the small town of Woodbine, Ohio was too far away.
Please share a few Fun facts about this book…
This return to the Cooper's Charm resort focuses more on the store/restaurant within the park, called Summer's End. Before buying our lakefront property, I often "vacationed" in my RV at a resort very much like Cooper's Charm. Summer's End is modeled after the on-site store there. Inside, you could grab food or a float for the lake, coffee or shampoo. Basically anything you need (other than scuba gear) was in that one highly organized building. Even during the off season, people congregated in and around the shop/restaurant. Much of the menu was left open – such as "soup of the day," or a generic "pies & cakes" for dessert, because the couple running the store switched things up a lot. Honestly, that was part of the charm.
I can remember finishing up a book (writing) and wondering…what kind of pie do they have tonight?
I based a lot of the book off actual experiences at that resort – and, as writers do, I changed what I needed to in order to make the setting work for me.
(I seriously considered taking our RV back to the resort while I wrote SISTERS OF SUMMER'S END, but this was our first year in our new house and I was needed here for decision making often enough that I relied heavily on memory instead.)
Please tell us a little about the characters in your book. As you wrote your protagonist was there anything about them that surprised you?
I'm incredibly fortunate that I came from a huge, close family with loads of support. I not only have a wonderful husband who's made 40+ years together a pleasure, but I went through those years with the knowledge that I had options galore. It was a subconscious understanding that just as I'd have air for my next breath, I had any number of relatives who would welcome me even if I showed up in the middle of the night with 3 kids in tow and without a solid plan. I would never take for granted that I was in a unique situation with a very happy marriage, an incredible husband, and a network of aunts, uncles, cousins, siblings, etc…
Because my perspective is so different from many, I've done loads of research throughout my years of writing to understand how it would be for a woman alone, a woman without that massive network of support. It's also why I donate heavily to women's shelters and children in need.
I've known people with situations similar to Joy & Maris and it's heartbreaking.
I cried several times while writing this book. (My husband would be so concerned when he'd carry in my lunch or let me know he was heading off for the day, and he'd find me red-eyed.)
I also laughed through my tears a few times when the sisters-of-the-heart teased each other, encouraged each other, or helped to make a moment special. Pushing each other to date, to give intimacy a try, was to me, both funny and endearing.
Jack – Joy's young son – is artistic. I'm in no way an artist, but I have a smidge of ability and much of what I noted about his talent was taken straight from things told to mein my own childhood… and from having 3 sons of my own. Each of my boys is talented in varying degrees.
Things that Royce pointed out as proof that Jack saw the world differently – in more detail than other kids – came from conversations I've had with teachers over the years.
Overall, for me, the setting of this book, and Jack's artistic bent, made it the closest to my own reality
If your book was optioned for a movie, what scene would you use for the audition of the main characters and why?
There's a scene early on where Joy stops into the shop to get a coffee. For once, Maris slows down long enough to join her – and to suggest she check out the new owner of the drive-in as more than a business prospect. At first, Maris wants to vicariously live through Joy's future experiences, but of course that changes. It's a moment of growth for each of them, the first chip in protective walls. They greatly admire each other, but until then, hadn't said so. It sets up all the emotion, and how close they'll be.
What do you want people to take away from reading this book?
I come from a blended family. My stepfather raised me and in every way that matters, he was Dad. When they married, my mother had my sister and me. My dad had a daughter. Together they had a son.
Those are my siblings, period. No "half" or "step" clarifications. We were raised together (no exes on the scene) and I never felt a difference.
Family is what you make of it, it's where you find it, and sharing a gene pool isn't necessary at all.
I also hope people see that encouraging each other is far more important than virtue-signaling. Telling someone else that they're a bad person, does not make you a good person. You have to do something. You have to add value to the lives of others.
This world has enough critical people.
We all need more love and light.
What are you currently working on? What other releases do you have planned?
I'm almost done with the 3rd book in the Road To Love series, ALL FIRED UP (Charlotte's story) which follows DRIVEN TO DISTRACTION and SLOW RIDE. To those readers who already met Brodie and Jack, there are a few surprises in store!
FYI, yes, I had two Jacks! My bad. One is a cute young artistic kid in SISTERS OF SUMMER'S END and the other is a big badass sexy hero in SLOW RIDE.
What can I say? I've written over 100 stories, and that's a lot of characters, and sometimes the old gray matter plays tricks on me. *Jack is a terrific name! Let's use Jack.* Twice.
Yup, I'm glad readers are so understanding!
June 1st is BOONE, another Buckhorn Bothers story, and it's also one of my benefit books, meaning all advance & royalties for the life of the book go to the Animal Adoption Foundation, a no-kill animal shelter.
June 11th is SISTER OF SUMMER'S END.
ALL FIRED UP is out in November.
Earlier this year was SLOW RIDE and in May the mass market version of COOPER'S CHARM released.
My publishers have also scheduled in a lot of reissues. Busy busy!

Thanks for blogging at HJ!
Giveaway:

1 print copy of SISTERS OF SUMMER'S END (entrants limited to North American mailing addresses)
To enter Giveaway: Please complete the Rafflecopter form and Post a comment to this Q: I hope you're reading all my books, because at heart they share the emotion, connection and characterization… but do you like the hometown feel of the Trade book covers, like on COOPER'S CHARM and SISTERS OF SUMMER'S END, or the sexy hunks on my mass market releases, like DRIVEN TO DISTRACTION and SLOW RIDE?
Psst… it's okay to say BOTH!
Excerpt from Sisters of Summer's End:
Twenty minutes later, cold and miserable, Joy peeked in the small door window of the concession stand at the drive-in.
How had things changed so quickly?
The meager overhang barely shielded her from the pounding rain of the pop-up storm. Not that it mattered since she was already soaked to the skin.
If you could see me now, Maris…
There wasn't anything fashionable about her drowned-rat persona. Joy couldn't remember a time when she'd been more of a wreck.
Freak rainstorms could do that to people.
Instead of knocking, she peeked inside again. People didn't usually catch her off guard like this, but for once, she felt totally flummoxed.
Royce Nakirk was everything Maris said he'd be—and more.
He stood over six feet tall, his body very…fit, and his dark hair reflecting the blue of the concession lights.
Didn't matter. Men, attractive men in their prime, held no significance to her.
She was a mother.
A dedicated employee.
A once-burned, never-again divorcee.
My oh, my, the gossips hadn't exaggerated.
Joy wanted elderly Mr. Ostenbery back. She could deal with him. She could charm and bargain and coerce him without noticing his thighs. Or his shoulders.
Or his…butt.
All she'd ever noticed on Ostenbery was the impressive size of his nose and his genuine smile and kindness.
But this new owner was a different animal. Denim companies should pay him to wear their jeans. The way his T-shirt fit his body—snug in the shoulders, loose over a flat midsection—caused her ovaries to twitch. Until this moment, she'd forgotten she had ovaries.
Mother.
Employee.
Divorcee.
The mantra marched through her brain without much effect. She wondered what Maris would say when she told her about this.
Would she tell her?
Yes. It might be fun to share her shock. No doubt Maris would have some witty comment to contribute.
With his back to her, the owner squatted to rinse a cloth in a bucket of soapy water.
Biting her lip, Joy let her gaze track over him.
Stop it, she silently demanded, and she wasn't sure if she spoke to herself or the new, much too young and attractive owner.
When he turned, she saw his intent concentration as he scrubbed at a corner of the counter.
Joy almost envied the counter. How long had it been since she'd garnered that much concentration from anyone? Five years? Closer to six?
Scowling, he glanced at the clock, a jolting reminder that she was already fifteen minutes late.
Joy shoved wet hair away from her face and straightened her sodden clothes. No chance now for a good first impression. If the day hadn't dawned with sunshine and clear skies, she wouldn't have left her umbrella behind. The weather had held long enough for her to almost arrive at the drive-in—and then the black clouds had rolled in, tumbling one over the other as if racing for a finish line. A deluge split the skies, flooding a crossroad so she'd had to drive around, making her late.
The irony, of course, was that she could have walked through the woods and arrived at the drive-in within five minutes. Driving meant going around the long way, but she'd considered walking too informal. Her skirt and cute flats, which Maris had admired earlier, wouldn't have survived the woods.
Now it didn't matter, since the look was ruined anyway.
Before she made things worse, Joy stepped to the side of the little window and gave a brisk knock.
It opened exactly two heartbeats later, making her think Mr. Nakirk must have reached it in one long stride.
Dark eyes went over her in a nanosecond and his frown deepened. He rubbed his mouth—then his gaze pinned her. "Joy Lee?"
Rain blew against her back but she barely felt it as she tried to summon professional confidence. If looking at him through a window had been disturbing, it was nothing compared to seeing him face to face.
He waited.
"Yes." Fashioning her frozen lips into a smile, she lifted her chin. "I'm sorry I'm late." Good. That sounded formal and sincere. She cleared her throat. "A road was closed and I had to take a detour." Pretty sure her lips were still smiling, but she turned it up a bit anyway.
He looked at her mouth and nodded. "Come in." Belatedly, he stepped back, making room for her. "Wait on the mat. The floor can be slippery when wet. I'll get you a towel."
"Thank you." So he wouldn't belabor her tardiness? She appreciated his restraint.
After watching him disappear into a room behind the concession stand, Joy glanced around the interior. She couldn't help noticing that the counter was spotless. The glass fronts of the candy cases sparkled, and even the black and white tiled floor shone. Admiring the fresh new appearance, she looked up…and found the same old stained ceiling tiles there.
"Next on the list," he said as he walked back in, startling her. He had an orange striped beach towel in one hand, a utility towel in the other. He stepped into her spreading puddle.
This close, he was taller than she'd realized. At five-nine, few men made her feel small but she had to tip her head back to meet Royce's inscrutable gaze. And…her thoughts fled once again. "Pardon?"
His mouth twitched. "I haven't heard that expression since my grandmother passed a decade ago."
Ohhh, he mentioned his grandmother. How sweet was that?
No, wait. Joy prided herself on her professionalism, on making a good appearance.
She did not lose her poise over a man's butt or his mention of a grandmother.
But his eyes…they were incredibly dark, framed by short, dense, ebony lashes. In a less welcoming face, she'd have labeled his eyes sinister, but the only thing deadly about this man was his bold appeal.
Excerpt. © Reprinted by permission. All rights reserved.


Book Info:
As the summer ends, friendship begins…
When single mom Joy Lee abandoned her old life to take a job at a lakeside resort, she found something that her family's wealth and influence could never buy: peace of mind. Not easy to come by for the once-burned divorcée who keeps everyone at a distance. But when her new friend, Maris, dares her to take a chance with the drive-in's charismatic new owner, everything changes for Joy and her young son.
A difficult childhood has left Maris Kennedy with definite priorities. Her job running Summer's End, the camp store and café, comes first. Always. Nothing could ever make her risk that hard-won security—especially not her free-spirited colleague. But the more she encourages Joy to open herself up to new experiences, the more Maris begins to wonder what she, too, might be missing.
Learning how to trust will bring Joy and Maris together. And soon they form a friendship that leaves them as close as sisters—and open to love where they least expect it…in Summer's End.
Book Links: Amazon | B&N | iTunes | Kobo | Google |


Meet the Author: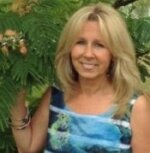 Lori Foster is a New York Times and USA TODAY bestselling author with books from a variety of publishers, including Berkley/Jove, Kensington, St. Martin's, Harlequin and Silhouette. Lori has been a recipient of the prestigious RT Book Reviews Career Achievement Award for Series Romantic Fantasy, and for Contemporary Romance. For more about Lori, visit her Web site at www.lorifoster.com.
Website | Facebook | Twitter | Instagram | GoodReads |