Today it is my pleasure to Welcome author
Reese Ryan
to HJ!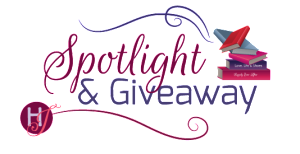 Hi Reese and welcome to HJ! We're so excited to chat with you about your new release, The Bad Boy Experiment!

Thank you so much for having me back. I love connecting with HJ readers!

Please summarize the book for the readers here: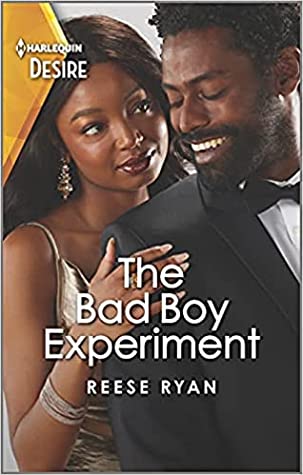 When former high school crushes become current real estate rivals and reluctant next door neighbors, their renewed friendship quickly becomes more than either expected, forcing them to choose between love and business.

Please share your favorite line(s) or quote from this book:
Everything about this woman was profoundly sexy. The gentle sway of her hips. Her voice, as warm, sweet, and soothing as honey. Her single-minded determination. Her brilliant, intricate mind. Even that damn stubborn streak he'd found himself on the wrong side of more than once.
Please share a few Fun facts about this book…
Actress Keke Palmer was the inspiration for Renee's character, while singer Miguel was the inspiration for Cole's character. I adore the gorgeous, dark brown-skinned cover models we landed for this cover. I've heard readers say the male model reminds them of: John David Washington; Donald Glover; a young Teddy Pendergrass. Who do you think he favors?
I always create playlists for the books I write. The playlist for this book is playful, yet romantic and ultra sexy. You can listen to the playlist on Spotify here: https://spoti.fi/3qZJOkM
My books always feature family, food, and music. And this one reminded me of how much I love chicken and dumplings—my favorite meal when I was a kid.
What first attracts your Hero to the Heroine and vice versa?
Cole and Ren were first attracted to each other in high school when she tutored him in math and science. Cole was moved by Ren's constant encouragement and genuine belief in him . It was life-changing because it helped him to recognize his talents and abilities, despite his learning differences. Ren was attracted to the soft, sweet, gooey guy and closet sci-fi nerd that Cole rarely showed to other people. They had a lot more in common than anyone might have suspected back then, and that hasn't changed when they reconnect sixteen years later. Ren is also truly moved by Cole's connection with her sweet, four-year-old son who is on the autism spectrum.
Did any scene have you blushing, crying or laughing while writing it? And Why?
Several scenes in this book made me laugh, super emotional, or blushing and asking…Wow. Did I really write that? LOL. Here's a snippet of a scene that makes me laugh. You'll find the full scene below.
Was he amused because she looked like a disaster? Or because she was peering out of a small crack in the door with one eye, in an effort to hide the fact that she looked like a disaster?

"Not sure if you just don't want to be bothered right now or if I should ask you to blink twice if you're being held hostage." Cole peered over her head into the kitchen.
Readers should read this book….
Readers are loving THE BAD BOY EXPERIMENT because it has ALL the feels. It's sweet, funny, and filled with family and lots of emotion. Yet, Cole and Renee have sizzling chemistry and when they finally get together, there are fireworks.
What are you currently working on? What other releases do you have in the works?
I'm currently working on Book #1 in my new Valentine Vineyards series, which is a Bourbon Brothers spinoff.

Thanks for blogging at HJ!
Giveaway:

Giveaway: $10 Winner's choice gift card. (Amazon, Barnes & Noble, iTunes, or Starbucks)
To enter Giveaway: Please complete the Rafflecopter form and Post a comment to this Q:

This entire series has been as much about the Abbott family as it has been about each individual couple. But especially in this book. Do you enjoy romances that are part of a family saga? If so, what are some of your favorite romance series that follow a large family?
Excerpt from The Bad Boy Experiment:
[Renee] groaned quietly. She would choose today, of all days, to look like a raging dumpster fire and to be wearing Cole's sweatshirt while doing it.

She huffed, then hurried to the door before Cole could knock again.

Renee swept back the loose hair that had escaped her half-ass ponytail. She opened the door just enough to show her face.

While she looked like a hot mess, Cole looked… ridiculously handsome. How did the man manage to do that in a simple pocketed T-shirt bearing his company's logo and a pair of broken-in but expensive jeans? Maybe it was the dark shades. They lent an air of mystery, since she couldn't see his eyes.

"Hey," she finally said.

"Hey." Cole's mouth curved in a slow smirk and one brow shifted upward.

Was he amused because she looked like a disaster? Or because she was peering out of a small crack in the door with one eye, in an effort to hide the fact that she looked like a disaster?

"Not sure if you just don't want to be bothered right now or if I should ask you to blink twice if you're being held hostage." Cole peered over her head into the kitchen.

"I'm fine." Ren sighed, opening the door wider. She tried to ignore the flames licking the sides of her face as she died a slow death of embarrassment. "I laid Mercer down a few minutes ago, and I'm trying desperately to make sure he stays asleep. As you can see, it's been a rough day." She indicated her stained and wrinkled outfit. "Let's just say this nap is essential to his sanity and mine."

"Sorry, I didn't consider that Little Man might be taking a nap." Cole rubbed the back of his head. "I came to ask if it'd be okay for me to park in your driveway while the guys are moving my stuff in. I'm expecting a few deliveries today, so I wanted to leave room for the drivers to go in and out."

"Yeah…sure. I'm not going anywhere or expecting anyone, so help yourself."

Cole thanked her but didn't move. "Told you that sweatshirt looked good on you."

"Uh…thanks?" Ren self-consciously pushed up the too-long sleeves. "Is there anything else?"

"No, but I definitely don't want to wake your son." Cole rubbed his beard. "So why don't I give the guys a break? I'll treat them to a long lunch. Then we can start moving once Mercer is up from his nap."

"You're going to halt work for two hours to accommodate my son's nap?" Ren asked in disbelief.

"My sister-in-law, Savannah, adores my niece and nephew, and she's an amazing mom. But she looks forward to those daily naps. You're raising Mercer alone. I'd imagine that's especially true for you."

"Yes." Ren wrapped her arms around herself and nodded. "It's been more challenging than I expected to get work done when it's just the two of us here." She hated admitting that her plan already had a fatal flaw. She expected Cole to gloat, but he didn't.

"Then I'll let the fellas know before they get started. Text me when the little guy is up."

It seemed like a small thing, Cole adjusting his day for the sake of her and her son. He was just being a decent neighbor, after all. So why were her eyes stinging with tears of gratitude?
Perhaps because he'd offered "the concession without her asking for it. Such thoughtful consideration had come to mean the world to her.

Ren stepped onto the back porch and called quietly to Cole, who'd trotted down the stairs.

"Yes?"

"Thank you. I didn't mean to come off as…" She sighed, running her fingers through her messy hair. "I'm sleep-deprived and a little hangry."

His mouth curved in a soft smile that made Ren's heart melt. He nodded, then jogged over to deliver the news to the movers.

Renee returned to the sofa in her office because she really did need that nap. But as she lay there staring at the ceiling, she couldn't fall asleep. Every time she closed her eyes, all she could see was that damn smile of Cole's.
Excerpt. © Reprinted by permission. All rights reserved.


Book Info:
A steamy fling with an old crush who doesn't do commitment? What was she thinking! Find out in the conclusion to Reese Ryan's Bourbon Brothers series.
What happens when you say yes to a bad boy?
Even if divorcée Renee Lockwood were willing to give love a second chance, she wouldn't choose Cole Abbott. The sexy, successful real estate developer doesn't do commitment. But he's perfect for a no-strings fling—exactly what Ren needs now that she's moved back home to raise her son. Mind-blowing pleasure with the man she once crushed on is harder to quit than Ren expected. Impossible, in fact. Is time running out before the bad boy bolts…or will the results of her experiment surprise her?
Book Links: Amazon | B&N | iTunes | kobo | Google |


Meet the Author:
Reese Ryan writes sexy, emotional, grown folks romance with captivating family drama, surprising secrets, and a cast of complicated, sometimes messy, characters. And she's the host of Story Behind the Story—her interactive YouTube show where romance readers and authors connect.
A Midwesterner with deep Southern roots, Reese currently resides in semi-small-town North Carolina where she's an avid reader, a music junkie, and a self-declared connoisseur of cheesy grits.
Website | Facebook | Twitter | Instagram | GoodReads |