Today it is my pleasure to Welcome author
Diana Muñoz Stewart
to HJ!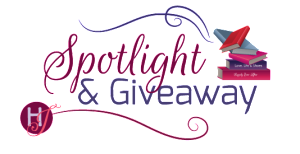 Hi Diana and welcome to HJ! We're so excited to chat with you about your new release, The Cost of Honor!
Please tell us about your new release The Cost of Honor: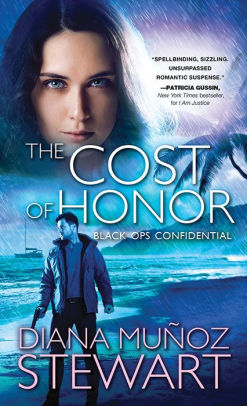 On November 26th, the third and final book in my Black Ops Confidential series is being released! I'm so excited about this book. It was a blast to write. There were a number of times while writing where I was suffused with chills. There were things I hadn't been prepared to happen that simply rolled onto the page. I'm happy to share three times that I was stunned by what had happened in The Cost of Honor.

Please share a few Fun facts about this book…
Big reveals aren't always planned out. When Honora "Honor" Silva meets our male lead, Tony Parish, he is using a fake name. As I wrote the book, I had no idea when he would come clean and tell her his real name, so I was a bit shocked when she figured it out before he told her. The moment between them was so pure and appropriate and sweet, that I had goosebumps down to my toes. When you read it, remember that this was as big of a surprise to me as it was to Tony in that moment.
A family reunion took an unexpected turn. In The Cost of Honor, Tony—having faked his death—is on the run from his sisters. Without giving too much away, there is a moment in the book when Tony and his sister, Justice, who at one point believed he'd betrayed her, come face-to-face. In my mind, knowing Justice—the lead in the first book—very well, I had her reaction firmly in my head. So I fully expected her to act a certain way when she saw Tony. Wrong. So wrong. I didn't expect this heartbreaking scene between brother and sister. It remains one of my favorites in the book.
Sometimes when I'm writing, I find myself stuck in my own head. In these instances, I like to ask my characters what they want. I did so during an intimate scene between the two leads in The Cost of Honor. In it, Tony asks Honor how he can make the moment special for her. She answers, a complete surprise to me, "Will you dance for me?" Again, knowing these characters, I would've expected the dance to be fun and silly. It turned out anything but. This scene melted my heart.
Thanks for blogging at HJ!
Giveaway:

A paperback copy of The Cost of Honor by Diana Muñoz Stewart
To enter Giveaway: Please complete the Rafflecopter form and 

I hope you enjoyed learning a little bit more about the writing of The Cost of Honor. I love sharing details like these. What was the last book you read a scene in that gave you chills or made you cry?
Book Info:
She saved him. But to save her, he'll have to walk away…
The only male to be adopted into the notorious Parish family, Tony Parish always did right by his vigilante sisters. But when an attempt to protect one of them went horribly wrong, he had to fake his own death to escape his fanatical family. As "Lazarus," he disappeared to Dominica—only to awaken face to face with the woman of his dreams…
When Honor Silva plunged into stormy waters to rescue a drowning kiteboarder, she had no idea resuscitating the sexy stranger would bring life-changing love—and life-threatening danger—crashing into her world.
Book Links: Amazon | B&N | iTunes | Kobo |


Meet the Author:
Having earned her MFA in Creative Writing, DIANA MUÑOZ STEWART went on to write several novels that garnered awards and recognition in the paranormal, science fiction, and contemporary romance genres. A believer in the power of words to heal and connect, she blogs and provides web-content on health, writing, and social issues. Learn more or connect with Diana at dianamunozstewart.com, @DMSwrites, and on Twitter at @dmunozstewart.
Author Website: dianamunozstewart.com