Today it is my pleasure to Welcome author
Jamie K. Schmidt
to HJ!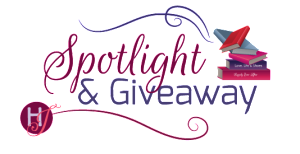 Hi Jamie and welcome to HJ! We're so excited to chat with you about your new release, The Cowboy's Daughter!
Please summarize the book for the readers here: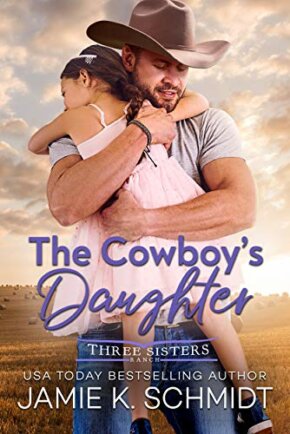 Kelly Sullivan is a professional photographer and a single mom of five-year-old, Alissa. She had been kicked out of her home by her father because she wouldn't name her daughter's father and moved away from Last Stand, Texas to be with her aunt in New York. But when her father's call for help sends her back home, she faces more than just losing her childhood home. She comes back in contact with Alissa's father. The man who ghosted her when she needed him the most.
Or did he?
When Trent Campbell's career ending ride on Corazon del Diablo resulted in being in and out of hospitals, he longed to have the escape of talking with the one woman who had touched his heart. After losing his phone and relying on his manager for day-to-day assistance, one of Trent's biggest regret is that he never got Kelly's last name or more information to track her down. When he finds himself back in Last Stand to open up a bull riding school, he's overjoyed that Kelly is in town as well. The chemistry between them is still strong and he's looking forward to picking up where they left off five years ago.
Except there are secrets and misunderstandings that will complicate that.

Please share the opening lines of this book:
Kelly Sullivan knew she was nitpicking about what filter to use for the engagement photo she was processing. The bride wouldn't be able to tell the difference between the gradients, but fussing over the nearly perfect picture kept Kelly from thinking about the message her father had left on her phone.
Come home one last time. We're selling the ranch. We can't keep up with the bills.
Please share a few Fun facts about this book…
The Cowboy's Daughter was my original title, but the Tule team and I had considered naming the book, The Eight Second Family instead. However, once we saw the cover that Lee Hyat did, we decided to keep the title as is because the cover was gorgeous and fit the book and the title.
While I was writing the book, I watched a lot of YouTube videos of PBR events and I developed a crush on bullfighter Jesse Byrne. My favorite videos of him are when he helps save his brother, bullrider Tanner Byrne from angry bulls. Here's one sample:
There's definitely a story in there about bull riding and bull fighting brothers and the women who love them.
Here's the playlist I put together while I wrote the Three Sisters Ranch books:
Big and Rich: Save A Horse, Ride a Cowboy
Mark Chesnutt: Bubba Shot the Jukebox
Reba Mcintyre: The Night the Lights Went Down in Georgia
Toby Keith & Willie Nelson: Beer for My Horses
Shania Twain: Whose Bed Have Your Book Been Under
John Michael Montgomery: I Can Love You Like That (Trent and Kelly's song Book 1)
Lady Antebellum: Need You Now (Donovan & Emily's song, Book 2)
Lonestar: Amazed (Nate and Janice's song, Book 3)
Joe Diffie: Pick Up Man
Garth Brooks: Rodeo
Toby Keith: Should Have Been A Cowboy
Please tell us a little about the characters in your book. As you wrote your protagonist was there anything about them that surprised you?
Kelly was always "Daddy's girl." It was interesting to explore how she fell from grace in her father's eyes, when it was really her father's failure to support her that defined their relationship after Alissa was born.
Trent was a wild child who earned a lot of money when he was younger and went crazy. He only realizes how shallow his life was after it was all taken away from him in less than eight seconds.
If your book was optioned for a movie, what scene would you use for the audition of the main characters and why?
I would use the scene where Trent and Kelly meet up again after five years. During that time, a lot of things have happened and a lot of misunderstandings were made. In this scene, one of the biggest misunderstandings is about to be busted right out into the open.
He smiled at her and she was transported back to her twenty-second birthday, when that same roguish grin had her good intentions dropping almost as fast as her panties.
She shook herself out of her daze. Trent Campbell was sexy as hell, but she knew from personal experience that he was a love 'em and leave 'em type.
"Remember me?" Trent whispered into her ear, as they swayed to the jukebox.
Kelly forced down a hysterical giggle. Only every time I look into your daughter's eyes. "Yeah, I seem to recall seeing you around here a few times." He smelled like expensive cologne and she wanted to burrow her face in his chest and lick every inch of him. She hoped that was the liquor talking, but she had a notion that she'd be feeling the same way even without the tequila.
"My name is Trent Campbell." He held her tight against him. It was getting hard to think straight. It felt so good to be in his arms, like she could let go of every problem and he'd take care of them for her.
"I know. I was just teasing," she said, catching her breath when he nuzzled her cheek. "I have very fond memories of being with you."
He rubbed against her and she felt how hard he was.
"Very fond," she whispered. Should she tell him? Would he ask? Kelly swallowed hard. If he asked, she would tell him about his daughter. If he didn't, he didn't deserve to know.
"I've been looking for you. Where have you been?" Trent brushed a kiss against her temple.
"You had my number," she said shakily.
"My phone was stolen."
Kelly tensed. "When?"
"A couple of months after I saw you."
Well, that explained why he hadn't picked up his phone when she'd called after she'd peed on the stick and found out she was pregnant. "But you got my messages, right?"
"Not a one."
She stumbled and gripped him in a panic.
"You all right, darlin'?"
No. She wasn't all right. Was he putting her on? "Your manager, what's his name?"
"Billy? Billy King?"
"Yeah," she said. "I called him looking for you."
He drew back in surprise and smiled at her. "You did?"
Nodding, she stared into his eyes. They were happy, not a shade of realization in them that she'd had his daughter.
"I'm sorry, but he never told me. To be fair, I was in a bad place. They thought I'd be in a wheelchair for the rest of my life."
What do you want people to take away from reading this book?
I want people to be entertained, to escape from their problems, or get away from it all for a short time while they read about Kelly and Trent's second chance at love.
What are you currently working on? What other releases do you have planned?
I'm currently working on the edits for book two, tentatively entitled, "The Cowboy's Hunt," which is Kelly's sister Emily's romance with Donovan Link, a hunter who is also leasing land from their father. That's coming out in October. I'm also finishing up the third book in the Three Sisters Ranch series, tentatively titled "The Cowboy's Heart," which is scheduled to be released in November.

Thanks for blogging at HJ!
Giveaway:

Tule tote, copy of ebook The Cowboy's Daughter and Tule swag
To enter Giveaway: Please complete the Rafflecopter form and Post a comment to this Q:

Have you ever been to a rodeo or a PBR event? If so, what was your favorite part? If not, what event would you like to experience?
Excerpt from The Cowboy's Daughter:
Chapter Three
As she drove the rental car through the gates of the Three Sisters Ranch, Kelly looked to her left, half-expecting and half-hoping to see one of her sisters galloping over to greet them. But instead, she saw a new building with a barn and pen attached to it. There were workmen milling around the site and if she hadn't had Alissa with her, she would have stopped to see what was going on.
That better not be the hunting lodge. It was too close to the ranch house and the road. The game animals were farther back anyway. It didn't make sense to build a hunting lodge this far up.
As she drove down the long driveway, though, that had been the only activity going on. It was like a ghost ranch. Everything else was quiet, except for the crunch of gravel under her tires and Alissa's iPad playing Sesame Street.
Today's show is sponsored by the letter W.
Why was she here again?
Why did she think she could do this? And where the hell were her sisters?
Kelly tried to come to terms with her brooding thoughts and the turmoil of emotions swirling through her. She hadn't expected to be so upset, but the feelings had started as soon as they'd landed. It wasn't like this when they came back for Thanksgiving or Christmas. Maybe because this time she was playing with the idea of making this permanent.
Her own business would be something to be proud of and help her get rid of the black cloud over her life. The shame surprised her. She didn't have anything to be ashamed about. So what, if she had gotten pregnant? So what, if it was with a rodeo star who left without a backward glance? So what, if her father had looked at her with disappointment up until he'd thrown her out?
"I want to see the horses," Alissa said. "Where are the cows?"
"You will," Kelly assured her. "The cows, though, are grazing in one of the back pastures. You probably won't see them until later tonight."
Alissa poked her bottom lip out. She had been a trooper for the flight and the drive, but Kelly's mommy senses were tingling. There was a tantrum on the horizon and her blonde-haired, blue-eyed angel was seconds away from turning into the demon child from hell.
"But you may get to see the kittens in the barn."
That nipped the tantrum in the bud. If only everything could be solved by kittens. Alissa's face cleared and she gave a big yawn, but went back to receiving instructions from the mother ship—or whatever Big Bird was saying. Kelly figured the kittens had bought her fifteen minutes of peace. But that was all she needed.
Parking outside of the garage, Kelly noticed all the little things she hadn't before. The flower beds surrounding the house were neglected. The lawn looked parched. There was a tractor by the barn that had seen better days, and an ATV with half its engine on a sheet next to it.
"You made good time from the airport." Her mother stepped out on the porch, wiping her hands on her apron. She was a tall and sturdy woman, with pretty features and graying hair. Every now and then, Kelly got a glimpse of her when she looked into the mirror.
"MeMaw!" Alissa flew up the stairs, launching herself at her grandmother.
"Easy," Kelly warned, but Sarah Sullivan was made of sterner stuff than that.
She swung her granddaughter around and then set her on her feet. "Come on inside. I've made chocolate chip cookies just for you."
And just like that, Kelly was alone by the car. "Nice to see you, too. The flight was long. And the drive was longer. I'm fine. How are you?" she said to the empty air.
After wrestling their bags out of the car, Kelly hauled them up onto the porch and then carried them inside where her father took them immediately out of her hands. "Dad, be careful. They're heavy."
He had aged. He looked so old. Frail almost. Growing up, she never remembered her father as ever being sick—well, more truthfully, he never admitted it. Looking him over with a critical eye, she saw he did look tired and pale.
"I got it," he said, pulling away when she went to take the heaviest one back.
"Let me help."
"No," he snapped, showing the usual piss and vinegar she had grown up with. "I can damn well do it on my own."
She watched him struggle with the bags upstairs to the bedroom she had used as a child. She and Alissa would share it for the time being.
"Hello," she said to the empty foyer. "It's good to be back."
Was it? Was it really?
The emotional roller coaster she was on rivaled the Texas Giant at Six Flags, Arlington. Rubbing the back of her neck, she went into the large kitchen where her mother was fussing over Alissa. Kelly could see that Alissa had two cookies, a yogurt and a glass of milk.
"Hi, Mom," she said, kissing her on the cheek. "Are Janice and Emily here yet?"
"No, you're the first. Janice had a show this weekend, so she's coming Monday and I'm not sure when Emily is getting here. She was having a hard time getting a flight out." Sarah wiped her hands on her apron. "I hope everything is going to be all right."
"Of course, it will," her father said, bursting into the room and tickling a giggling Alissa. "Why wouldn't it? All my girls are going to be home. I can't wait to go to the rodeo together."
Kelly hid a groan.
"Rodeo?" Alissa asked.
"You didn't tell her about the world-famous Last Stand Rodeo?" her father said, incredulously.
"World-famous is stretching it a bit, Dad."
But he had launched into the same old stories that she'd heard a million times before, but they were new to Alissa. Kelly tried to listen and enjoy them, but the simmering resentment she had felt since he'd tossed her out, pregnant, kept coming to the surface.
"I'm so glad you're home," he said, shooting her a grin.
Anger flared inside her and Kelly tamped it down. No. It's your home. You could throw me out anytime you want to and Mom would let you.
Ugh, she'd thought she was over this, thought she'd moved past it, like her therapist said. But like that ugly kernel of jealousy, Kelly still ached from the betrayal. Deep down, she was still that pregnant girl, scared of her father's rage and gutted by her lover's indifference.
She didn't want to be that person anymore!
It was tough to be jealous of her own daughter, but Kelly remembered when she had all of her father's attention, and none of it had been laced with disappointment. At least Alissa would have her support when her father's mercurial mood changed.
Kelly sprung up and walked to the picture window overlooking the many acres. The back lot looked better cared for than the front. That was probably Nate's doing. Their foreman worked night and day to keep the ranch together. Now that her father was slowing down, Nate was probably doing double the work instead of asking for help. She'd make it a point to check with him tomorrow morning to see how he was holding up. Not that he'd tell her if he was struggling, but she could see for herself. Or maybe, she'd leave Nate entirely to Janice.
It was both strange to be back in Texas and at the same time, it was as if she'd never left. Forcing herself to think about her portrait studio, she went over a couple of important things she would need. She'd have to convince her parents to put in an access road and a parking lot. It had to be far enough from the main house and the ranch house to not be in the way, but it had to be easily accessible for road traffic.
Kelly stared out at the scrub brush and the unforgiving dirt outside the window. She was confident she could make the business work. It was going to take her meager savings and a lot of fast talking at the Last Stand Bank for a startup loan, but she could do it. She had excellent credit. But better than that, she had gone to high school with the bank manager. As soon as her sisters got here, they could begin. But did she really want to live here, at her father's whim again? Certainly not when she had Alissa to consider. Kelly had to demand a contract. And that wasn't going to go over well.
"Can I talk with you?" Sarah asked, coming up to her.
Nodding, Kelly accepted the glass of sweet tea her mother offered her, and sank into the couch.
"It's going to be good to have a full house again. It'll be like Christmas with all of us under one roof."
"If we don't kill each other." Kelly smirked.
"How's Candace?" Sarah poured herself a glass of iced tea. "My sister is another one who should come back home more often."
"She's the same. She's happy. She's very successful."
"All I'm saying is that if she built up her little business here, she wouldn't have to live in New York City," her mother said.
Sarah made it sound like New York City was synonymous with the pit of despair.
"I like it there."
"It's not home."
Kelly flinched. "It is to Candace. And maybe even to me and Alissa."
"No, you're back where you belong. I appreciate you coming back home. It means the world to us."
Kelly stiffened at the repeated use of the word home, but made an effort to ignore it. "We're family. Like I said on the phone, if you don't want to sell the ranch, we'll do everything in our power to keep that from happening."
"I hope it's enough." Her mother looked down at her lap and then looked up. "It has to be, right?"
"How much is the hunter bringing in?"
"Donovan Link? He's a nice man. He paid for three months upfront to hunt and bring some tours in. But I think he'll be a long-term renter. That's good news."
Kelly wasn't sure they wanted armed strangers wandering around the property, but that wasn't her decision. She could only hope Donovan Link knew what he was doing. "Is he building a hunting lodge? Is that what's up front?"
Rolling her eyes, Sarah said, "No. That's your father's bright idea. He wants to wait until all you girls are together so he only has to tell about it you once. He's so excited—just like a kid at Christmas. I don't even know whose building it is."
Kelly was intrigued, but she knew she'd get nothing out of her father until he was ready to tell them. "How are you paying for the new construction up there?"
"We aren't. Your father's surprise is."
The plot thickens.
"What if you have to sell in the meantime?"
"The buildings will be a part of the sales agreement."
"Are Dad's secret project and Donovan Link's money going to be enough to get you through the short term?"
"It'll buy us a few more months."
"Don't worry, Mom. Janice and Emily and I are on the case."
"I'll still worry. It's what I do. But I also trust you girls." Her mother smiled and looked out the window wistfully.
"I have an idea that could help. I want to talk to you and Dad about it."
"Frank? Come in here for a sec. Kelly wants to talk to us." Gee, no pressure Ma, I just walked through the door.
Kelly took a deep breath instead and clasped her hands in front of her when they began to shake.
"I want to see the kittens," Alissa mewled, sounding a little like a petulant kitten herself.
"My thing can wait," Kelly said quickly, glad for the excuse.
"You can tell us on the way to the barn." Her mother got up and Kelly was forced to follow.
Once outside, PawPaw and MeMaw grabbed each of Alissa's hands and swung her between them. Kelly winced. "Dad, be careful. She's heavy."
"She's light as a feather," he said, swinging her higher.
Kelly closed her eyes and concentrated on keeping her temper. There was probably an unwritten grandparents' law about this somewhere that allowed them to override her, but she didn't have to like it.
Once Alissa was set up in the barn, Kelly had to run back into the house for her camera. The sight of her daughter with little orange puff balls crawling all over was too cute an opportunity to miss.
"You could have used your cell phone," her father said, showing her his. "Mine takes great pictures."
"Mine takes better." She smiled at him and positioned the kittens for the perfect shot. Unfortunately, the phrase herding cats was accurate.
"You wanted to talk to us?" her father said. Kelly could sense he was at the end of his patience, so she reluctantly let go of the need for the perfect shot.
"I had an idea for the ranch." She walked out of the barn and was glad to see them follow. She didn't need to have Alissa hear the argument, if there was one. Oh, who was she kidding? These were her parents. Of course, there was going to be an argument.
"Alissa and I were thinking of moving to Last Stand, permanently." Kelly figured she'd soften them up with the good news.
Her mother reached down and gripped her father's hand. "We're so happy to hear that."
"I tell you I'm selling the ranch and you want to move here?" her father said, his voice rising.
Here we go.
"I want to rent some land—like your hunter is doing—to build a photography studio. I'm going to open up a business selling portraits and my photography prints."
Frank blew out an exasperated snort. "No one is going to pay for that."
Gritting her teeth at his casual dismissal, Kelly forged on. "Aunt Candace is working some old contacts and I have excellent references from local schools in New York."
Her mother dropped her father's hand and nudged him with her elbow. "I think that's a wonderful idea."
Kelly felt relief tickle the back of her throat. Even though her sisters and she had suggested some ideas on how to save the ranch, Sarah had shot most of them down. Kelly was surprised to have her mother's support in this.
"But you don't need to pay us rent," Sarah said.
Kelly wanted to bang her head on the barn door. "That's the whole point of Alissa and me moving back to Last Stand. We'll rent the land from you and that will go toward the upkeep of the ranch."
Her father set his jaw.
She knew he was dying to say something along the lines of "I don't need your help." But he did. His own phone message said so.
"This won't do anything but delay the inevitable," he said in a resigned voice.
"Don't underestimate your daughters," her mother said, again surprising Kelly. "Between the three of them and Donovan, it could be just the spark we need."
Frank considered it. "I've got plans too, you know. Did you see that building up front?"
"Yeah." Kelly leaned forward wondering if he was going to tell her.
"That's going to be our big break. I'm charging him a fortune."
"Him who?" Kelly said.
"Nope. You got to wait until your sisters get here. I only want to tell this story once."
"It better be good, Frank," her mother said.
"It is." He smiled devilishly and for a moment, Kelly felt sixteen again.
"I need to get a pavilion and a gazebo. I think the southwest part of the ranch would be best so we can get the sunsets in the bridal pictures."
Sarah nodded. "That sounds beautiful."
"We need photographs to advertise. I'll take Pippi out and scout some locations tomorrow."
"She'll be happy to see you."
"I missed her, but she wouldn't fit in our apartment. It barely fits the three of us." Her horse was a strawberry roan with a temperament as sweet as can be.
Her father was getting restless. It was time to seal the deal. "You can just make a copy of the contract you gave to Donovan Link and I'll sign it."
Frank guffawed. "I don't need a contract from my baby girl."
"I do," she said softly.
He shook his head. "Not necessary."
"It is to me," Kelly argued.
"I'll charge you what I'm charging Link, but when you can't swing the rent, don't worry about it." Her father walked back to the barn.
Kelly clenched her fists, but forced a smile. "You don't have to worry."
"I ain't worried." Her father put his thumbs through his belt loops. "I've got my girl's back. That's all I ever wanted."
"Dad." Kelly started to go after him, but her mother laid a hand on her arm and shook her head.
It wasn't a complete victory, but Kelly was optimistic. He wouldn't throw her out if she pissed him off again, not when Alissa was part of the deal. But she didn't quite believe it. She couldn't wait for her sisters to get here. She needed to talk to them.
When they went back to the barn, Alissa was asleep in the hay with the kittens coiled up into balls all over her. This time, Kelly got the shots she needed.
Frank insisted on carrying Alissa up to their room. Kelly hovered, afraid that he would drop her because toward the last few stairs he was straining and breathing hard. But he managed to put her on the air mattress in Kelly's old room without waking Alissa. She was sleeping soundly, snuggled up with her teddy bear.
After her parents went downstairs, Kelly considered joining Alissa in a nap. But she tossed and turned. She couldn't get comfortable and her mind wouldn't shut off. So she unpacked instead, setting up her computer equipment before she put their clothes away.
Her room hadn't changed since the day she left it six years ago. Kelly had taken everything she could carry, so the room was sparse. But her country fair ribbons for photography and her Rodeo Queen hat and sash were still lurking about.
The room was stifling, even with the fan in the window. Or maybe it was because Kelly couldn't breathe right since she'd come back to Texas. She hadn't been expecting the anxiety to eat away at her. She should just go to bed, but was too restless to turn in. She didn't want to hang out with her parents who were watching the news and bickering over politics. Her sisters weren't texting her back, and Kelly thought her head would explode if she didn't distract herself.
She watched Alissa sleep, checking her breathing like she did every night. Kelly always had a moment of anxiety until she saw Alissa's chest rise or fall or even better yet, hear her give out a sweet baby snore. Tucking Alissa in, she gave her darling little girl a kiss on her cheek.
"I won't let him hurt you," she whispered. Whatever happened with the ranch and her portrait studio, Kelly would shield her daughter from her father's wrath, if it ever decided to rear its ugly head again.
Frank Sullivan hadn't always been a short-tempered pain in the patootie. At least, not to her. For the first sixteen years of her life, he had been her hero. He had taught her to ride and clapped the loudest when she was nominated Rodeo Queen when she was eighteen. Whenever he introduced her to people, she was his "beautiful daughter, Kelly." Janice had been his "smart daughter," which should have pissed her off but didn't. As a teenager, it had seemed a better deal to be pretty rather than a brainiac. Emily was "the baby." Or as Frank introduced her, "My baby girl, Emily."
After Kelly got pregnant, she became just "his eldest daughter." Growing up, she'd had wrapped him around her little finger. All her sisters did. He'd been a softie where they were concerned. That was probably why she'd never thought he'd go through with his ultimatum. And why it still affected her, even after they had made amends.
She needed to get out of this house. She grabbed her keys and went downstairs.
"I'm going out," she called to her parents from the doorway.
"Where are you heading?" her mother said.
"Why? Do you need me to pick up something?"
"No, I was just wondering if we should stay up and wait for you."
"No." Kelly gave them a wave over her shoulder and hurried out the door. She wasn't sure why that made her feel like a rebellious teenager or why she just couldn't tell her parents she was going to the Last Stand Saloon for a drink.
She didn't want to deal with her father's disapproval any more today or get into an argument with her parents. She had feet of clay. She wasn't perfect. And she wanted a tequila shot like she wanted her next breath.
The saloon was just how she remembered it, dark and noisy with a local crowd that she was surprised she fit back in with. Kelly found herself chatting with some old friends—Zoraya and Tabitha, from high school—and sharing a pitcher of Alabama slammers. Mixed with the tequila shooters, it was going to be a rough morning tomorrow, but Kelly didn't have enough left in her to care.
"Oh wow, would you look who just walked in," Zoraya said, fanning herself.
Tabitha looked up. "And he's coming this way."
Kelly threw back a shot of tequila. And when she looked up, Trent Campbell was making his way toward them. Her entire body clenched, then flushed, and she started to shake. She almost knocked the shot glass off the table when she put it down.
At first glance, he hadn't changed at all. If she hadn't known he'd been crushed by an angry bull, she wouldn't have looked twice. But now that she did, she could see the faint limp. He was a tall drink of water with longish brown hair that fell in sexy waves around his face. He still had rangy muscles and a killer smile.
Life was not fair that he was as sizzling hot six years later in a bar as he'd been winning the purse for longest bull ride at the Last Stand Rodeo. His electric-blue eyes burned with an intensity that sent a shiver through her. Little laugh lines warred with other, harsher lines around his sensual mouth. Yeah, he had aged a bit, but he was like a fine wine. A very fine wine. She didn't know what would be worse, if he recognized her—or if he didn't.
"Have we met?" he asked in that deep honeyed voice that still had the power to make her toes curl in her boots.
Kelly wished she had brushed her hair, chewed a mint, something to stop a crushing wave of self-consciousness that made her mute. Did she look so different? Had having a child changed her so much? Had she been just one woman in a line of forgettable one-night stands? He'd changed her life, and she might not have even registered as important in his. Anger and resentment battled for control, along with the ridiculous urge to burst into tears. She was on the roller coaster again, this time shooting down so fast, she left her stomach at the peak.
Trent held out his hand and she shook it on instinct, but the rasp of his calloused palm covering hers made her catch her breath and look up at him. Familiar blue eyes smiled into hers.
"Kelly? Is that you?" he said.
Relief washed over her, leaving her feeling weak and dazed. He had remembered her.
"How do you two know each other?" Zoraya asked, putting out her own hand.
Panic flared through her at the thought that her friends might gush about her having a crush on him all through high school, but then Tabitha saved her by answering, "We were at every one of your rodeos, Trent. You probably remember us from the stands."
Yeah, let's go with that. Gratitude made her head spin more. She wasn't sure what she was feeling, but she thought another shot of tequila would help.
"That must be it," he said. "Can I have this dance?"
No one was dancing—just milling around, bopping to the jukebox. But her body engaged before her brain could and she shot to her feet. He led her out into the middle of the room that served as a dance floor on occasion. Then before she could process that she was going to be alone with the father of her child, he pulled her in close.
He smiled at her and she was transported back to her twenty-second birthday, when that same roguish grin had her good intentions dropping almost as fast as her panties.
She shook herself out of her daze. Trent Campbell was sexy as hell, but she knew from personal experience that he was a love 'em and leave 'em type.
"Remember me?" Trent whispered into her ear, as they swayed to the jukebox.
Kelly forced down a hysterical giggle. Only every time I look into your daughter's eyes. "Yeah, I seem to recall seeing you around here a few times." He smelled like expensive cologne and she wanted to burrow her face in his chest and lick every inch of him. She hoped that was the liquor talking, but she had a notion that she'd be feeling the same way even without the tequila.
"My name is Trent Campbell." He held her tight against him. It was getting hard to think straight. It felt so good to be in his arms, like she could let go of every problem and he'd take care of them for her.
"I know. I was just teasing," she said, catching her breath when he nuzzled her cheek. "I have very fond memories of being with you."
He rubbed against her and she felt how hard he was.
"Very fond," she whispered. Should she tell him? Would he ask? Kelly swallowed hard. If he asked, she would tell him about his daughter. If he didn't, he didn't deserve to know.
"I've been looking for you. Where have you been?" Trent brushed a kiss against her temple.
"You had my number," she said shakily.
"My phone was stolen."
Kelly tensed. "When?"
"A couple of months after I saw you."
Well, that explained why he hadn't picked up his phone when she'd called after she'd peed on the stick and found out she was pregnant. "But you got my messages, right?"
"Not a one."
She stumbled and gripped him in a panic.
"You all right, darlin'?"
No. She wasn't all right. Was he putting her on? "Your manager, what's his name?"
"Billy? Billy King?"
"Yeah," she said. "I called him looking for you."
He drew back in surprise and smiled at her. "You did?"
Nodding, she stared into his eyes. They were happy, not a shade of realization in them that she'd had his daughter.
"I'm sorry, but he never told me. To be fair, I was in a bad place. They thought I'd be in a wheelchair for the rest of my life."
"He didn't tell you anything?"
Trent shook his head. "I wasn't talking to a lot of people back then. Honestly, I was a bastard to everyone who tried to help me. Self-pity is a terrible thing. I eventually snapped out of it."
"Oh." Her legs were weak and she leaned more against him for support. Reality crashed down on her, trying to rewrite history. Had she capitulated and told her father that Alissa was Trent's, he would have ripped the country apart to find Trent and demand he man up and take care of his daughter, rodeo schedule or no. Billy King wouldn't have been able to stonewall Frank Sullivan. Hell, nothing would have stopped her father until he'd found Trent and confronted him with his responsibilities. Kelly wouldn't have been exiled. Trent would have known he had a daughter. And Alissa would know who her father was. It was even possible that Trent might not have ridden the bull that crippled him.
Her pride had caused this. She'd assumed Trent had ghosted her. Why hadn't she tried harder? Why hadn't she demanded he man up and support their daughter? Was it because her father hadn't supported her and she wanted to prove something?
"I never forgot about you," he said, trailing his fingertips over her cheek.
That made it worse.
"I never forgot about you either." What the hell was she going to do?
"Would you like to go somewhere a little more private and talk?"
Did she?
Not tonight. She had to tell him, and soon. It had to be soon. But not when she was half-drunk, guilt-ridden, jet-lagged, and so horny she could spit. "I just flew in from New York and it's starting to catch up to me. I should just go home." To New York.
He frowned. "Who's your designated driver?"
Closing her eyes, she thumped her forehead on his chest. "I kind of don't have one."
"I'll take you home. Where are you staying?"
Oh hell no. What if Alissa was up? What if her father was? "No, that's okay. I'll just hang out here."
"I don't mind. It'll give us some quiet time to talk."
"I'll probably fall asleep on you," she joked.
"Mmm," he purred in her ear. "I'd like that."
He revved her up more with his voice than most men had with their kisses. She needed to get out of here and away from him before she did something stupid, like try for a little brother for Alissa or beg his forgiveness while she dissolved into a teary wreck.
"I'll get my purse." Reluctantly, she pulled away from him and headed back to the table where her high school friends were. "Um, I've got to go."
"Yeah, girl. We see that." Zoraya smiled at her, while Tabitha gave her two thumbs-up.
"We'll catch up later," Tabitha said. "Because we'll want to know all the details."
Kelly had a feeling all the details were going to come out, and it was going to shock a lot of people…including the man who was grinning seductively at her.
With a nod to Slater Highwater, who was tending bar, Trent put his arm around her and guided her out of the saloon.
The night air slapped her face and she shivered, glad for the warmth of his body next to her. She was surprised when he led her to a sedan instead of a pickup truck. But when he opened her door, she noticed he was leaning heavily on it. "Are you all right?"
"You bet." He winked at her and walked around to the driver side, limping slightly.
"How's your leg?" she asked when he strapped himself in.
Shrugging, he said, "I won't be able to ride a bull for eight seconds again. But aside from that, things are generally back to normal."
She caught the bitter twist of his lips before his expression changed. "I saw YouTube footage of the accident. You must have been so scared."
"I was in too much pain to be scared, but when I watched the video, I was terrified. I'd have been better off if a truck ran over me. You know, I don't even remember losing consciousness."
She put her hand on his arm. "I'm glad you're all right."
Trent covered her hand with his. "It took a while, but I got there. I had a lot of time to think these past few years. I wish things had been different between us."
Kelly didn't want to hear that he regretted their one-night stand. "Trent…"
He talked over her. "I ran around with a lot of women. I not only sowed my wild oats, I sowed everyone else's oats on the circuit as well."
"I really don't want to hear this," she said dryly.
"What I mean to say is, I regret it. I should have called you more, found out more about you. Tried to get together, more. I was young and stupid. I thought we had all the time in the world."
Oh no. He couldn't do this to her. She'd start to cry and she wasn't sure that she'd be able to stop. "It's all right. It wasn't the right time for us."
"How about now?"
Kelly caught her breath. "I've got a lot of things going on right now."
"Yeah," he sighed. "Me too." Trent put the car into gear and pulled out onto Main Street.
"You staying at the Bluebonnet Inn too?"
"No, with my parents. Do you know where the Three Sisters Ranch is?"
He did a quick double take. "Sullivan's place? Your dad is Frank Sullivan?"
"Oh God, what did he do now?" Kelly winced. "I'm so sorry if he's bothered you. He's a really big fan."
"He is?" Trent straightened up in his seat. "So, you're Kelly Sullivan. His oldest?"
The beautiful one, her mind filled in sardonically. "Yeah, I suppose I should have given you my last name."
"It would have made finding you easier, too."
Kelly closed her eyes as her stomach lurched.
"But I should have asked. At the very least, I should have found out where you were from. If I'd known you lived in Last Stand, I could have tracked you down sooner. I grew up here."
"I know," she said. Somewhere in her parents' house, there was a scrapbook of him.
Her father loved the rodeo. He was a bulldogger in his youth and had always wanted to ride them instead of wrestle them. But he never could stay on. Frank liked to tell the story about how he'd been thrown off in the chute. It hadn't been his thing as much as he'd wanted it to be. So he followed the riders like some men followed baseball players or football teams.
And the best rider to come out of Last Stand was Trent Campbell. Kelly had cut out every article in the paper about him. Saved all the rodeo programs he was in. One of these days she was going to show it to Alissa. The way things were going, that was going to happen sooner rather than later. "I was a big fan, too."
Trent smiled sheepishly. "I don't remember you from school."
"I was a few years behind you." She realized she still had her hand on his arm and she reluctantly took it away. He felt real and solid and she wanted him to hold her and tell her everything was going to be all right. Even though she knew she was on borrowed time.
Would Frank kick her out again? Would he kick Trent out? Her father needed their rent money too much to do it, but his pride might not let him be reasonable.
"I wanted nothing more than to leave this town in my back mirror in those days. It's the height of irony that here is where I'll end up."
Her throat closed and it was difficult to breathe again. "You're staying? In Last Stand?"
"Yeah, your daddy leased me some land and I'm starting a bull-riding school."
"He what?" Kelly flinched away from him. "He never mentioned that." Neither had her mother. Was that her father's surprise? She closed her eyes. Of course, it was. It was just like her father to keep this a secret. But if he knew he had Trent as a tenant, what was this nonsense about selling the ranch? "I thought my father was putting the ranch on the market."
"Yeah. When my manager first talked with him, he said your dad had wanted me to buy the ranch outright, but I don't have enough money for five thousand acres, or enough collateral for a bank loan. Maybe, if I was still on the circuit?" Trent shrugged. "Anyway, leasing was the next best thing. I've got a three-year contract, with an option to buy the plot of land at the end of it. I figure if it doesn't work out, I can move on and start up again in another city." He looked over at her. "Is something wrong?"
In three years, Alissa would be eight years old. Would she get to know her father, just to have him leave? Maybe she should keep her secret. After all, they all got on just fine without Trent knowing he had a daughter. No. No. That wasn't right. She sighed.
"It's all too much," she whispered.
"What is?" he said, kindly.
Shit. She had to think of a cover and fast. "The ranch," she blurted out. "First, he was going to sell. He summoned us all home to say goodbye to the ranch. So, my sisters and I came up with a plan to basically do what he just did with you, and parcel up the land until the ranch was profitable again."
"What kind of plan?" he asked, as he pulled up to the ranch's gate.
She gave him the code and the rusty doors slowly opened.
"As you can see the Three Sisters Ranch has seen better days. But the land has so much potential. The southwestern portion is a perfect location for my portrait studio. I'm a photographer. The gorgeous sunsets would make a great background to a bridal party shoot. I also had a few more ideas on picture packages with the local schools and sports teams. Maybe I could string for the local paper. I'm going to take a ton of shots on the Fourth of July." Kelly started to warm up to the topic. It was better than thinking about how to tell him about Alissa.
"You can make a living selling pictures?"
"People are going to pay big money for my shots. My sister Janice, however, thinks the middle section of the ranch would be an excellent women's retreat—a dudette ranch—where women can learn to rely on themselves and each other."
"Really?" he said skeptically.
"Yes, really. And my baby sister, Emily, thinks that the wildlife on the ranch needs to be studied and preserved, and wants to build a research center for the appreciation of the ranch's natural beauty." Kelly managed not to roll her eyes, but scowled when Trent smirked. She could make fun of Emily, but no one else could.
"That sounds nice."
"Yeah, I'm not sure how she's going to react to Donovan Link, though."
"Link is the hunter?"
"You know about that?"
Trent nodded. "Your father was upfront about that when I signed the paperwork six months ago. I've only seen pictures of the buildings. It looks nice. My manager said it's all ready for my bull-riding school. There's supposedly a barn, a studio and a corral."
"You mean that?" Kelly pointed.
"Yeah, I guess that's it." Trent parked. "I'd offer you a tour, but I don't have the keys."
"Six months?" she said numbly. "You signed six months ago?"
"Thereabouts. Why?"
"My father lied to get us down here, to get us sparked up to save the ranch." Kelly shook her head. "I feel like such an idiot. I can't believe I fell for it."
"Maybe at the time he told you, it was true."
"He left all of us voice mail messages a week ago that he was selling the ranch."
Trent put the car back in gear. "First I've heard of it. He still could be selling. As long as my lease is grandfathered in, that wouldn't change things. I'd just be paying rent to someone else."
"No, with the three of us paying rent, that buys him some time. Hell, with your name and talent, you could probably save the ranch single-handedly with the people you bring in."
"Whoa, now. I'm not a superhero. I'm just an average guy."
"Not around here, you're not. And certainly not to my father. With you and Donovan, he didn't need my sisters and me to come home. He wasn't going to sell. Not right away."
"I'm sensing that doesn't make you happy."
Kelly put her hand on the door handle. "I don't like being misled."
"Yeah, I wouldn't like it either."
Guilt ate at her. Would he think she had misled him? God, her head hurt. She was really regretting the tequila. She paused before she got out of the car. "Sometimes, though, it's all a misunderstanding, a lack of communication, you know. Sure, you can point a finger of blame but what does that solve?" Kelly laughed nervously and wrung her hands. She wasn't talking about her father anymore. She was talking about herself. She didn't want Trent to blame her for not telling him about Alissa. She'd tried, damn it. And damn that stupid manager of his for keeping it from Trent.
Didn't anyone tell the truth anymore? At least Billy King had been a stranger. Her own father was playing games with his daughters' lives. If she let herself dwell on how he'd misled her and her sisters, how his call for help made them drop everything and run to him, she would explode. The ranch might still be in decline, but it wasn't in any immediate danger. Her parents were not selling. Not this year anyway. What were they up to? Did they even care that Emily wasn't done with her missionary work or that Janice was so well respected in her field, the dressage competitions asked for her by name?
Squinting at her, Trent said, "Sounds like you've forgiven your father in the space of two seconds. I'm worried you're going to get whiplash."
Kelly rubbed her temples. "I know. Like I said, I'm tired, jet-lagged and now a bit hungover. This has been quite the night."
"Sorry you didn't get to enjoy the buzz a bit more." He took her hand and kissed her palm.
Little tingles of joy shot through her.
"I'd like to see you again. Can I take you out for dinner tomorrow?"
She nodded. "Sure." It was going to be impossible to ignore him, with his school being on the same ranch her studio was going to be on. She'd figure out a way to set things right. Just not tonight. Kelly was ready to drop from exhaustion and emotion.
"Great." He leaned in and brushed his lips against hers. The kiss was soft and persuasive. She didn't want it to end. Leaning in, she cupped his face as their tongues tangled. She shifted closer when his hand slid up her shirt. Trent rubbed a slow circle over her back. Kelly arched like a kitten being stroked. He was wearing too many buttons on his shirt and her fingers were trembling too hard to undo them. Catching her hand in his, he held it while they kissed.
When he pulled away, she remained there with her eyes closed, still feeling the imprint of his mouth on hers.
"You better get inside," he growled. "Before I turn the car around and take you back to the Bluebonnet Inn."
It was tempting. So tempting. Six years ago, she would have done that in a heartbeat. Six years ago, she did. Opening her eyes as that realization hit her, she was trapped by the heated look in his eyes.
"I'll see you tomorrow," he said, and it sounded like a promise.
Kelly had to force herself to get out of the car before she did something everyone would regret in the morning—especially her daughter.
Excerpt. © Reprinted by permission. All rights reserved.


Book Info:
She's moved home, but can she move on?
One night with professional bull rider Trent Campbell had been everything that Kelly Sullivan had fantasized about. Unfortunately, it cost her everything. When she became pregnant, her father threw her out because she wouldn't tell him the baby's father was his rodeo hero—the hero who ghosted her when she tried so many times to tell him about their daughter.
Trent Campbell never forgot the best night of his life. It was what kept him going when a 2,000-lbs bull ended his career and almost his life. Throughout his long recovery, thinking of Kelly and wishing he still had his stolen phone so he could contact her, were what got him through the tough days—that, and his bull-headed stubbornness that he'd not only walk again, he'd ride.
When Kelly returns to Last Stand, Texas, in a last-ditch effort to keep her family from selling the Three Sisters Ranch, she has a plan to make her father proud of her again by turning part of the land into a portrait studio location. Her father, however, has already temporary leased Trent some land for a rodeo school. Kelly and Trent still have the same explosive chemistry, but now the stakes are higher. If she lets Trent into her life, it won't only be her heart he breaks this time if he leaves, it will be their daughter's.
Book Links: Amazon | B&N | iTunes | Kobo | Google |


Meet the Author: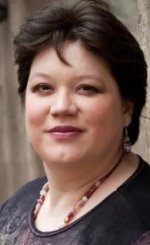 USA Today bestselling author, Jamie K. Schmidt, writes erotic contemporary love stories and paranormal romances. Her steamy, romantic comedy, Life's a Beach, reached #65 on USA Today, #2 on Barnes & Noble and #9 on Amazon and iBooks. Her Club Inferno series from Random House's Loveswept line has hit both the Amazon and Barnes & Noble top one hundred lists. The first book in the series, Heat, put her on the USA Today bestseller list for the first time, and is a #1 Amazon bestseller. Her book Stud is a 2018 Romance Writers of America Rita® Finalist in Erotica. Her dragon paranormal romance series has been called "fun and quirky" and "endearing." Partnered with New York Times bestselling author and former porn actress, Jenna Jameson, Jamie's hardcover debut, SPICE, continues Jenna's FATE trilogy.
Website | Facebook | Twitter | Instagram | GoodReads |