Today it is my pleasure to Welcome author
Elana Johnson
to HJ!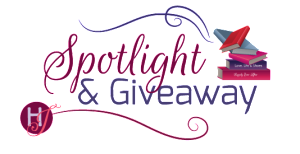 Hi Elana and welcome to HJ! We're so excited to chat with you about your new release, The Love List!

Hey! I'm stoked to be here today with everyone!

Please summarize the book for the readers here: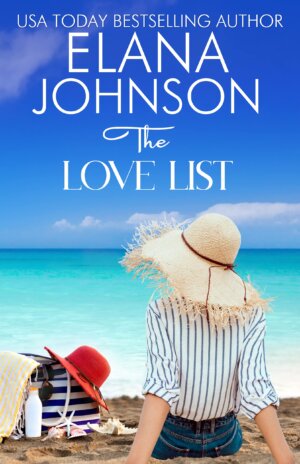 So THE LOVE LIST is, at it's core, a sweet beach romance with characters in their 40s, looking for a second chance at love. But since I love writing female relationships outside of a romance, it's also a women's friendship fiction novel between Bea – the heroine of this particular book – and the other 5 members of her Supper Club. By the end of the series, all 6 of them will have found their happily-ever-after, supporting each other along the way. Laughing together, crying together, grieving, healing, and loving together. At least that's the plan right now.

Please share your favorite line(s) or quote from this book:
Fast also doesn't mean wrong, Joy said. You know who you are. You know what's important to you. Don't ever question that. If you can do that, then whatever you do and however you feel—it's probably right.
Please share a few Fun facts about this book…
Bea has a spotted cow bag very much like one I bought in Texas last year.
Bea makes a list for everything – including what her life is going to look like post-divorce.
This book takes place partly in Texas and partly on Hilton Head Island, two of my absolute favorite places.
There's lots of talk of good food at Supper Club.
Grant and Bea have tender moments over ice cream, with kites, and beside a bonfire on the beach…
What first attracts your Hero to the Heroine and vice versa?
Well, Grant's first helping in his friend's smoothie shop when Bea comes in. A blender explodes, and he gets Raspberry Sunrise all over himself. He's the agent she's rented her house from, but he doesn't know it yet. When he shows up – late – at the beach cottage she's rented, Bea's gotten lost on the island. He's embarrassed though he's changed his shirt, and then Bea bursts into tears.
So they're vulnerable with one another, and of course – he thinks she's pretty and she thinks he's downright gorgeous!
Did any scene have you blushing, crying or laughing while writing it? And Why?
I always cry a little bit when I edit my romance novels, especially this type, with this "found family" of women in it. There's a scene during the Dark Moment – when Bea and Grant aren't together – where Bea's at her friend's house helping her get ready for Supper Club.
Her friend has a secret, and when it comes out, yeah, I shed a few tears. Here's a teaser of it.
Inside, Cass had already started on Bea, and a slip of unrest moved through Bessie. She should've been there to help ward off Cass's heavy tongue.

"I know the list says ten National Parks," Bea said, her voice just as acidic. "That doesn't mean I have to go to all ten in the same trip."

"You printed park planners," Cass said, holding up a blank one. "You can't expect me not to plan it now."

"She didn't say you can't plan it," Bessie said, jumping into the conversation. She skated her eyes past Joy and Lauren, and added, "She just wants to do one park this first time. That's reasonable."

"Yes, it is," Sage said. She scooped a whopping spoonful of cowboy caviar onto her plate. "Bessie, I love this stuff."

"There's some of those guacamole chips?" Lauren asked. "Okay, I'm in." She too picked up a cowboy plate and started putting food on it.

"I got the puppy," Bea said, holding up one finger. "I flew the kite. I went to the beach. I took long walks. I got lost." Her chest heaved, and Bessie moved to stand beside her.

"It's okay," she said quietly, but no one heard her, because Cass said, "I know what you've done."

"It's a lot of stuff," Joy admitted.

"Ten parks is a long trip," Sage said around a mouthful of chips and caviar. "She can't take a long trip right now."

"Yeah, because if she could, she'd go to Hilton Head and not National Parks." Cass folded her arms, the challenge out there now.
Everyone remained quiet now, and Bessie trembled under the awkward tension.

"I can go for a weekend," Bea finally said.

"Are you still thinking Big Bend?" Bessie asked.

"If you can go for a weekend, you can fly to the beach for a couple of days too," Lauren said.

"No," Bea said, using some force behind the word. "I broke up with him, ladies. I'm not doing this tonight." She looked at Bessie for help, and Bessie slipped her hand into Bea's.

"Let's leave her alone," Bessie said, and once again, it was as if she hadn't spoken at all.

"I just think you should've put fall in love again on that blasted list," Cass said. "Then you wouldn't be being so stubborn about this."

"That is not true," Bea fired back.

"It is—" Cass started, but Bessie stepped in front of Bea and held up both hands.

"No," she said loudly. Her own chest heaved now too. "No. Enough. She doesn't want to talk about it, and this is my Supper Club." 
Everyone fell silent, because Bessie never got upset. At least not with her friends. 
"Now, I made a nice dinner, and it's all my favorite things that testify of Texas, that my gran used to make."

"All right," Joy said, stepping forward too. "Bessie's right."

The timer on the oven went off, and she got out of the spotlight to attend to the food. "Sage," she said. "Would you help with the Texas bibb salad?"

"Yes, ma'am," Sage said, probably the only one unaffected by Bessie's outburst. Bea came to help with the dipping sauces for the beef bundles, and Joy finally left Lauren's side to get out the fizzy drinks and sweet tea.

Everything lightened with food, and they ate, laughed, drank, and talked. After an hour, Bea got up to finish the banana pudding jars, and Bessie took that moment to send a text. Her mouth turned as dry as the dessert they'd been talking about visiting at Big Bend National Park, because her secret was about to come out.

The doorbell rang, and Bessie froze.

"Bess, should I get it?" Joy asked, rising to her feet.
She wouldn't need to, but Bessie managed to nod. The door opened before Joy left the kitchen area, and Bessie held very still.
Readers should read this book….
because it's the perfect beach escape this summer! It's got amazing, mature characters, with all the second chance at love tropes readers adore!
What are you currently working on? What other releases do you have in the works?
I'm finishing up a cowboy romance that comes out under my pen name of Liz Isaacson at the end of June, and then I'm going to dive into THE PARADISE PLAN, the second book in this series, which comes out in mid-July.

Thanks for blogging at HJ!
Giveaway:

I have a fun LOVE LIST book box I'm sending out! It includes a signed paperback of THE LOVE LIST, various swag (including bookmarks, magnets, and stickers), beach body lotion and hand sanitizer, a beach bag, seashell soap, and a few bonus items!
To enter Giveaway: Please complete the Rafflecopter form and Post a comment to this Q:

Have you ever had to start over? Maybe in a new place, with new people, and maybe a new LOVE LIST to help you find your own brand of happiness? Do tell us about a time you did that!
Excerpt from The Love List:
Bea didn't immediately laugh or brush off whatever a love list was, and he disliked the silence between them more than the absence of her hand in his. He suddenly wanted to leave the beach cottage. Even a drive over to the kite shop should slice through this new tension.

"It's just a list I made for myself," she finally said, her voice barely louder than his heartbeat. "When Nort left and filed for divorce, I started thinking about my life. Really thinking, you know?"

He detected the earnestness in her tone and turned to give her his full attention. "Yeah, I think I've had a moment or two like that in my life."

"I had fourteen months," she said, her eyes firing hope and anxiety at him. "I put things on the list I wanted to do. Things I wanted to see. Things that seem easy, but for me, they're not."

"What's one of those?" he asked.

"Cut my hair," she said, reaching up to touch it. Alarm registered in her expression for a moment, and then it fled. "I've always had long hair. Always. That's what Nort liked, and I wanted something different. I was different, and I needed something…different."

Grant nodded, though he didn't truly understand. His ex-wife hadn't changed anything but her address after they'd gotten divorced. "I like the short hair," he said. "For what it's worth." He liked that she could sweep it up or leave it down, and that every day would be different and yet amazing. He liked the way it revealed the slender, kissable quality of her neck and ears.

He'd given up trying to push away the thoughts he had about kissing Bea. They just came back anyway, and he'd been entertaining them for a couple of hours until his daughter had called. And see? Back, just like that.

"Thank you," she murmured.

"Is the kite part of your love list?"

"Yes," she said. "I've always been a little bit afraid of kites. My father worried us kids—I have a sister and a brother—to death. Well, me at least." She studied her hands, one of them running her fingertips along the other. "I was terrified I wouldn't be able to control it, and it would go crashing into the power lines. Then I'd be electrocuted. Or it would get away from me, and I'd have to chase it through miles and miles of fields." She looked at him then, a hint of laughter back in her face. "And then I'd be lost, because we both know about my directional challenges now."

He returned her smile and tugged her hand back over to his.

"I worried I wouldn't be able to get the kite in the air, because Daddy had such strict rules for how we had to do it. Then I feared it would tangle with my brother's string if I stood too close, that I'd crash it to the ground and break it. All of those things would upset someone, and it became easier just not to go when my daddy took us kids out to fly kites." She shook her head and hummed, a faraway look in her eyes that told him she could see herself as a child, afraid of her daddy and of flying kites.

"Yeah, I have a lot of anxieties around kites, and I put on my list to fly one I don't think I can control."

Grant liked listening to her talk, and he wanted to get her the biggest, most beautiful kite in the shop and let her fly it. Then she'd see she was capable of anything. Then maybe she'd see herself the way he did. Strong, sexy, sincere.

"I think that's great," he said. "Let's go get you a kite." He stood and dusted off his shorts before offering his hand to help her up. "Can I come with you to fly it? I won't get upset if you crash it or tangle up the strings."

She grinned up at him, definitely the most attractive woman he'd ever met, and his pulse yammered at him to make sure she knew he wanted her to come back to Hilton Head after she planned her daughter's wedding.

It's not possible, his brain argued, but his heart would not be swayed.
Excerpt. © Reprinted by permission. All rights reserved.


Book Info:
Beatrice Callahan loves lists. Sometimes she even makes a to-do list of things she's already done, just to go check, check, check and feel accomplished. So it's easy to understand why, when her divorce is finally final and her ex is all moved out, Bea takes a cool, close look at her life…and makes a list.
It's not exactly a bucket list.
It's a love list.
Bea loves the outdoors, so she puts visit 10 National Parks on the list.
She loves animals, and on goes get a puppy.
She loves the beach, and she adds take a dream vacation to the list, and decides to do that one first. After all she's been through and all she's lost, she needs time to relax, rest, and reset.
On the first day she arrives in Hilton Head Island, she meets Grant Turner, the man whose house she's renting for her fabulous beach vacation. He's just there to make sure she settles in properly and has enough towels.
But when Bea asks for recommendations around the island, Grant quickly becomes her tour guide and then a friend and then…more than friends.
Bea turns to her lists when things get confusing and her love list morphs once again… Can she add fall in love at age 45 to the list and check it off?
Book Links: Amazon | B&N | iTunes | kobo | Google |


Meet the Author:
3-time USA Today bestseller and Top 50 Kindle Unlimited All-Start Author Elana Johnson writes adult contemporary beach romance. She is the author of over 180 books across four names, and there's nothing better than sun, sand, and swoon-worthy kisses! Unless it's a sweet-and-sexy cowboy – read those under her pen name of Liz Isaacson.
Website | Facebook | Twitter | Instagram | GoodReads |