Today it is my pleasure to Welcome author
Lily Chu
to HJ!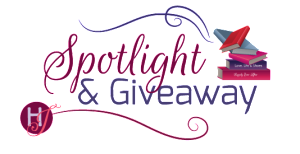 Hi Lily and welcome to HJ! We're so excited to chat with you about your new release, The Stand-In!

Hello and thank you for having me!

Please summarize the book for the readers here: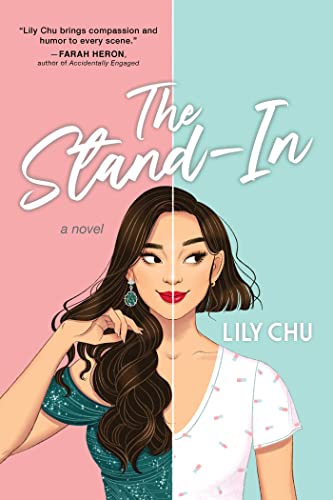 Gracie Reed is a biracial Chinese-Canadian who loses her job and reluctantly agrees to help her doppelganger, Chinese movie star Wei Fangli, by impersonating her at events. Gracie needs the money, which will help move her mother to a better long-term care home, and she desperately wants a change from the same old life she's been living. It's also no hardship to be partnered by Fangli's co-star and usual escort, actor Sam Yao.
As Gracie continues impersonating Fangli, she grows closer to Sam and begins wonder to whether Sam sees her for who she is, or only as Fangli's stand-in—and who she really is in the first place.

Please share your favorite line(s) or quote from this book:
From Sam to Gracie:

"I want to kiss you because I want to kiss you. I don't know how to break it down. I can't tell you that it's twenty percent the way you smile at me when I help you out of the car, or sixteen percent the way you laugh at your own jokes."
Please share a few Fun facts about this book…
The working title was originally Wrong Turn, because the original opening scene has Gracie taking a wrong turn and very obliviously walking through a film set where Sam and Fangli are filming. In this version, it was Sam who came up with the idea for Gracie to impersonate Fangli, as he's trying his best to help Fangli, and they were filming a movie in Toronto, rather than starring in a play.
It was originally going to be alternating points-of-view between Sam and Gracie. I changed it when I realized I wanted to go much deeper into Gracie's character.
Eppy, the planner Gracie creates, is based on an Excel sheet I developed to keep my life organized. Each month has its own worksheet and each year its own workbook, with an extra worksheet at the back for notes and reminders. The days are in one column, and then there are columns for:
o Events (appointments, deadlines, dates, birthdays)
o Life (includes exercise, drinking water, chores, and other tedious tasks)
o Writing (or this could be Hobbies)
o Business (this might be Work for you)
What first attracts your Hero to the Heroine and vice versa?
They both begin to fall for each other when they see each other's true selves, not the people they think they know. In Gracie's case, it happens when Sam lowers his guard around her. For Sam, it's when Gracie challenges him.
Did any scene have you blushing, crying or laughing while writing it? And Why?
A few had me laughing but the one scene that always makes me tear up is between Sam and Gracie on the anniversary of Gracie's father's death. It's a moment of extreme vulnerability for Gracie.
"Ten years ago when Dad hugged me, I didn't know that was the last time I'd have his arms around me," I say into Sam's chest. "I didn't know." Why didn't I know? I should have sensed it, I should have acknowledged that I'd never feel his touch again. It passed me by and I'd never get that chance back. There's no redo for that moment.
Readers should read this book….
If you want to escape into a fun, glitzy romance that blends in questions about identity, mental health, and belonging.
What are you currently working on? What other releases do you have in the works?
The Comeback is my next book and is about Ari, a work-obsessed lawyer who falls in love with a K-pop idol. It's set in both Toronto and Seoul and is great for readers who like K-pop and those who like:
• Hidden identity
• A sweet and sensitive hero (I love Jihoon with all my heart)
• Knowing and choosing your own path in work and life
• Dealing with parental expectations
• Sisterhood and friendship.

Thanks for blogging at HJ!
Giveaway:

A print copy of The Stand-In by Lily Chu
To enter Giveaway: Please complete the Rafflecopter form and Post a comment to this Q:

Would you ever date a celebrity? (Ohhh, or, have you?)
Excerpt from The Stand-In:
I make a decision. I hold out my hand, palm raised. "Let's start over. Instead of you thinking I'm a hopeless failure and me thinking you're an arrogant two-dimensional douchebag, let's be Gracie and Sam, doing a job together."

"I never said you were that," he protests. Then he pauses. "Hold on. That's how you see me?

I stare pointedly at my hand in answer.

"I'm sorry." He takes my hand briefly and lets it go. "I took my anger out on you because I couldn't stop this plan of Fangli's from happening. It was a dick move, as I think you would call it."

"I would," I agree with equanimity.

"Right, okay. Glad we got that sorted."

"Hi, Sam," I say. "Nice to meet you."

This time, he's the one who reaches out his hand. "Gracie. I look forward to our partnership."
When we shake, I'm not touching Sam Yao, famous movie star. He's only Sam. A Sam who becomes awkward when our hands release. He looks down, flexing his fingers and frowning.

"Where do we go from here?" he asks.

His open uncertainty is comforting in one way—it's nice to see he's only human—but also disturbing in that at least one of us should know how the hell to navigate this situation.

That person will have to be me.

"We keep working but we do it together," I decide. "I'll tell you if I need help instead of avoiding the situation."

"I'll try to listen."

"Sam."

"I will listen," he says.

I pull out a paper and he watches as I write. Although I can see him almost vibrating with curiosity, he waits until I'm ready. I hand over the sheet and he reads out loud in his low voice.

"'This agreement (the 'Agreement') dated on this 26th day of June lays out the working arrangement ('Arrangement') of Sam Yao and Gracie Reed.'" Here he looks up. "Is the legal language necessary?"

"Makes it binding."

Sam goes back to the sheet.

"'Both parties solemnly swear to: One. Treat each other with the respect due to a work colleague,'" he reads. "Why did you number it if you only have one rule?"

"You can add more," I say. "Everything else seemed redundant."

He thinks for a while, then shrugs. "You're probably right." He signs with a flourish and hands it over. I sign and fold the paper.

"Now it's official," I say. "We're partners."

He grins, a lopsided expression that soon turns into a boisterous laugh. "You're something else, Gracie Reed."

I can't help but smile back. I think he might be right.
Excerpt. © Reprinted by permission. All rights reserved.


Book Info:
HOW TO UPEND YOUR LIFE:
– Get fired by gross, handsy boss
– Fail to do laundry (again)
– Be mistaken for famous Chinese actress
– Fall head-first into glitzy new world
Gracie Reed is doing just fine. Sure, she was fired by her overly "friendly" boss, and yes she still hasn't gotten her mother into the nursing home of their dreams, but she's healthy, she's (somewhat) happy, and she's (mostly) holding it all together.
But when a mysterious SUV pulls up beside her, revealing Chinese cinema's golden couple Wei Fangli and Sam Yao, Gracie's world is turned on its head. The famous actress has a proposition: due to their uncanny resemblance, Fangli wants Gracie to be her stand-in. The catch? Gracie will have to be escorted by Sam, the most attractive—and infuriating—man Gracie's ever met.
If it means getting the money she needs for her mother, Gracie's in. Soon Gracie moves into a world of luxury she never knew existed. But resisting Sam, and playing the role of an elegant movie star, proves more difficult than she ever imagined—especially when she learns the real reason Fangli so desperately needs her help. In the end, all the lists in the world won't be able to help Gracie keep up this elaborate ruse without losing herself…and her heart.
Book Links: Amazon | B&N | iTunes | kobo | Google |


Meet the Author:
Lily Chu loves ordering the second-cheapest wine, wearing perfume all the time, and staying up far too late with a good book. She writes romantic comedies set in Toronto with strong Asian characters. The Stand-In is her debut rom-com.
Website | Facebook | Twitter | Instagram | GoodReads |