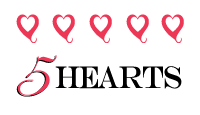 Published June 19th 2012 by Harlequin
 Book Blurb:
COMING HOME…FOR KEEPS? After losing his wife in a tragic accident, successful businessman Dawson Barrett was determined to help his son, Luke, who was dealing with his pain by acting out at school and at home. Luckily, the devoted dad knew just who to call…. As talented as she was beautiful, music therapist Mikala Conti could work miracles. To her, the real miracle was that Dawson-the boy who'd once stirred her teenage heart, then vanished-was back in town. Still, Mikala wasn't sure Dawson was ready to move on. And she certainly didn't believe that one reckless moment of passion could change their lives forever. But it might just be the way to heal three troubled souls searching for a second chance at a forever family.


Review:
When I started reading this book I felt a overwhelming feeling of sadness; Dawson had not only lost his wife but had to deal with his son acting out to overcome his own sorrow but half way in the book got a whole lot more interesting and happier.
Mikala has always seen Dawson has her hero,after all he rescued her form a rather delicate situation. But then he was gone; years later the two reunite but as I said under very sad circumstances. And this is where and how the author once again proves her worth as one of the best author's out there. The emotional connection that she conveys to the reader,trapping you into a world of love,passion,romance and beautiful memories.
I simply adored how Dawson and Mikala snuck around each others hearts whilst falling in love little bit by little bit ,page by page. The manner in which the author incorporated the healing power of love and music into the book left me teary eyed and emotionally drained in a very good way!
So once again Karen Rose Smith has not only spoiled me with a lovely tale of romance but also taught me something new AGAIN!