ONCE UPON A TROPE by Megan Mulry
I love the idea of tropes. It's fun to laugh with friends about things like, "Oh my god! Amnesia!" or "Secret baby billionaire!" or "Left at the altar!" (Yes to all, by the way.) But as the conversation progresses I start to fray. "Falling for older brother's best friend!" "Friends to lovers!" "Enemies to lovers!" (Yes please, again.) Then, after a while, I find myself wondering, are those even tropes? What does trope even mean? Is going on vacation a trope? Am I a trope—zany writer lady? The Joan Wilder! Who am I? How many cells are in my body? Will that cardinal come sit by my window again?
And then weeks go by and I'm thinking about every possible novel element—story arc, plot, character, goal, motivation, conflict—and how it relates to tropes. About Shakespeare writing all the tropes, Frank Sinatra singing all the tropes, Robert De Niro acting out all the tropes—and then I start to think tropes aren't really even a thing at all. Just being human is basically a trope-o-matic stand mixer.
Which is great! This blog will be a breeze! Tropes are everywhere! Love is all around! So all I need to do is list a few tropes and recommend some of my favorite books in the trope-o-verse. I can do that!
But this is where it gets personal: I can't.
I don't remember what I read. I mean, of course I remember…sort of. I read for the NOW. Absolutely. One hundred percent. Hose on full spray. Immediacy. Right. Fucking. Now. For instance, I read Outlander over the past few weeks. I finished it at 1:30 am this morning. I have been livingbreathingsleeping Outlander. A year from now, or even a month from now, I'll be reading Susan Johnson or Pamela Kent and someone will want to talk about Outlander, and I'll be like a deer in the headlights. Because that will have been like…nineteen books ago! (Don't even get me started about my own books. I forgot Devon Heyworth's name last week. Because he's like…six books ago now. *pets Devon…I still love you, darling*)
My husband and I had to deal with this early on in our relationship, the fact that I am a very orderly, scientific type of person…until I'm not. Here's what happened. I'm usually uncomfortably chilly, and he's usually uncomfortably warm—which obviously works far more to my advantage than his ☺. Anyway, he was living in a fifth floor walk-up apartment with faulty heating when we met. In the dead of winter, he would sleep with the window open next to his head (I stayed over sometimes *cough*). After a few times of me saying, "I'm really cold, can we shut the window?" and him holding up a little square digital thermometer and saying, "It's 68 degrees in here. It's not cold." I finally said, "I don't give a fuck what that fucky thermometer says!" He gave me the best smile in history and deftly whipped the small thermometer out the four-inch opening of the window, like a miniature sacrificial Frisbee. We both smiled when we heard its distant clatter against the bottom of that abysmal light well.
When I am cold, I just am. When I love a book, I just do.
So when Sara here casually asked if I wanted to write a little something about tropes and book recommendations and maybe a bit about how some of those books have influenced or inspired my own books I was all, "Yay! Yes, I'd love to write a blog about that!" And then… *cue: riding to school in my underwear dream*
Because this is how I usually sound when I'm recommending a book to a friend:
"Oh god, I don't even remember the hero's name, but when he dove into that icy stone pool I just gasped and died of happiness." –Something-Something by Eloisa James

"There's that scene through the tunnel and then the cave and he's a lord/pirate type and she's a governess/teacher —I think there were children from a previous marriage or inherited from a distant relative or something—anyway, it was heart-pounding, palm-sweating goodness." –Something-Something by Amanda Quick

"You have to read it, if only for this quietly devastating scene when the red-headed heroine with the cat is being witty and careless and playing charades with her artsy-bohemian friends and the stuffy hero walks in unexpectedly and realizes they're talking about him…mocking him…*cries*" –Something-Something by Miranda Neville

"The hero's thighs." –Something-Something (or Everything?) by Victoria Dahl
So—given the nature of how my brain reads (in the Now)—I thought it wipe to call upon my friend Janet—given the nature of how her brain reads (in the Forever). Together, I think we almost make one brain. Here's what we came up with!
A ROYAL PAIN – Trope: Opposites Attract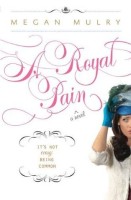 Megan's Picks:
Once and Always by Judith McNaught – Feisty American meets British aristocrat; liberal doses of angst, separation, miscommunication, more angst, culminating in fabulousness.
Pygmalion by George Bernard Shaw – One word: guttersnipe.
Wife by Wednesday by Catherine Bybee – Feisty American meets British aristocrat, because let's face it, this shit never gets old.
Janet's Picks:
Slightly Dangerous by Mary Balogh – I think Max and Bronte may fit under the Christine/Wulfric rubric—she is concerned that he offers her a life she doesn't want—he says he'll make her life more her, if that makes sense…that unconditional acceptance.
An American Duchess by Joan Wolf – Her American sensibilities, her feelings about freedom, voting, rights in general are quite different from her ducal mate."
IF THE SHOE FITS – Her Trope: Just-Happens-to-be-a-Virgin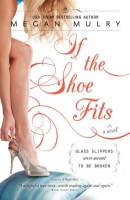 Megan's Picks:
Pretty much any virgin heroine (or hero for that matter) by Maisey Yates, either in her Harlequin Presents or her standalone fictional universe, Untouched and Unbuttoned.
Searching for Someday by Jennifer Probst – Charming, perfectly "normal" heroine who just happens to be a virgin…no muss no fuss (at least as far as her virginity is concerned…all the other magical mayhem can't be helped).
Janet's Pick:
Anything by Stephanie Laurens – The rid-myself-of-my-virginity-and-move-on, that's vintage Stephanie Laurens. So many examples, but that's her trope.
IF THE SHOE FITS – His Trope: CharactersConceals True Self
Megan's Picks:
Never Resist Temptation by Miranda Neville – one of my favorites for so many reasons.
Undercover Professor by December Gephart – Funny, breezy contemporary, I loved this one. I even remember the title and the author and the laundry room scene!
Janet's Pick:
Romancing Mr. Bridgerton by Julia Quinn – The I'm-not-who-you-think, isn't that Penelope and Colin's story? He's smarter, more active, than anyone knows.
IN LOVE AGAIN – Second Time Around/Reunion of old lovers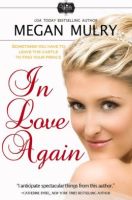 Megan's Picks:
The Slightest Provocation by Pam Rosenthal – This book is more about a long-separated, rancorous husband and wife, but the build-up to reconciliation is phenomenal.
Second Chance Café by Alison Kent – Loved the whole starting-over feel of the heroine, the house, the hero…just everything.
Janet's Pick:
Persuasion by Jane Austen – There's really nothing more to say when it comes to second chances, is there? *burns guitar at Monterey*
R IS FOR REBEL – He's all wrong for me, but maybe…just this once…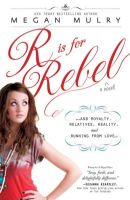 Megan's Picks:
Pride and Prejudice by Jane Austen
Nine Rules to Break While Romancing a Rake by Sarah MacLean
The Duke and I by Julia Quinn
(Janet thinks Abby and Eliot are too unique for a trope. Aw.)
BOUND TO BE A BRIDE – Love on the Run/Mistaken Identity
Megan's Picks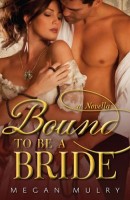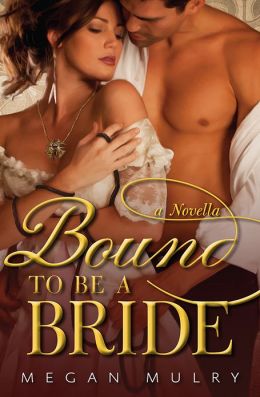 The Amorous Education of Celia Seaton by Miranda Neville – one word: Tarquin.
Janet's Picks:
My Lady Notorious, Jo Beverley – They're bound together without knowing each other's back stories; tons of humour/sensuality.
An Unlikely Duchess by Mary Balogh – He knows all along who she is…but she doesn't have a clue.
BOUND TO BE A GROOM – Sexual Awakening/Freedom of Expression
Megan's Picks:
The Story of O by Pauline Reage – Okay, this is pretty serious and all that, but in the midst of all the anguish, there is a repetitive thread, a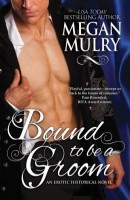 refrain or something, that makes me think of that song, "They don't know what love is…" O lives her life in a way that she understands, so nothing else really matters. Like Anna.
Undercover by Lauren Dane – Again, these characters are who they are and want what they want, take it or leave it. And it's steamy and bondagey, but with great banter and intimacy to boot.
Janet's Pick
On the Road by Jack Kerouac – Youth on the run, doing what feels good or right at the time.
So that's all…if memory serves. Happy reading, whether you read for the moment or eternity!
GIVEAWAY:

Winners Choice of one of Megan Mulry's backlist.
To enter Giveaway:

Post a comment with book recommendation(s) to add to Megan & Janet's list above 
Please note: This contest will close on Friday March 28, 2014 at 8:59 PM (PT) and the winners will be notified via email and on this Post. Winner will have 48 hours to respond to my e-mail before a new winner is selected. All entrants must adhere to HJ's official giveaway policy.
About Megan Mulry:
Megan Mulry writes sexy, stylish, romantic fiction. Her first book, A Royal Pain, was an NPR Best Book of 2012 and USA Today bestseller. Her next book, Bound to Be a Groom, comes out in April. Before discovering her passion for romance novels, she worked in magazine publishing and finance. After many years in New York, Boston, London, and Chicago, she now lives with her husband and children in Florida.
About Janet Webb
With special memory jogging assistance from Janet Webb aka @janetnorcal on Twitter: Unpredictable opinions on books. Season ticket holder of the Oakland Athletics. Social media devotee. Stories on royals and politics catch my eye. Ottawa born. Grew up on Georgette Heyer and Mary Stewart. When I rediscovered the world of romance, my spirit guide was All About Romance's Desert Island Keepers — I started with the "A" authors and never looked back. I write an occasional piece at Heroes and Heartbreakers.