ionRomance: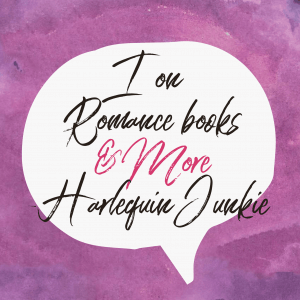 Romantic Suspense: Are you a fan?
Romantic Suspense is one of my go-to sub-genres of romance and I love reading it for the pulse-pounding, action-packed, thrill ride an author can take me on, especially when there's plenty of suspense and a good dose of romance to balance it out. I also love reading it for the sexy heroes who are usually in some type of law enforcement, ex-military men or bodyguards and the feisty, resilient heroines that end up being their perfect match.

With romantic suspense, there are a few tropes that work brilliantly including the brother's best friend, fake relationship, opposites attract and second chance romance tropes. Yet, there's nothing better than the sexy protector trope; a trope where the hero takes charge and does everything he can to protect the heroine, even if it means possibly giving his life for her.

Now, I'm going to list some of my go-to authors for romantic suspense:

Debra Webb – I first came across Ms. Webb's brilliant writing when I read the first book of her Shades of Death series; a series that rides an edge of darkness, where the law enforcement heroine has gone through a lot because of a serial killer and the hero is determined to protect her from any more torment she could suffer at the hands of criminals thinking she makes an easy target. However, the hero has secrets that could prove just as deadly as any criminal out to seek revenge.

AJ Nuest – Ms. Nuest is a wonderful author who certainly knows how to take readers on a wild and thrilling ride with her stories. Dirty Deeds, the first in her Likely Story series is such a captivating read with the heroine in the business of helping others get revenge and the hero is a hardened Homicide Detective determined to uncover her secrets so she can help him solve a case.

Tee O'Fallon – I love Ms. O'Fallon's NYPD Blue & Gold series, but it's her new Federal K-9 series that really has me excited and looking forward to future books in the series, as Matt — the hero of the first book, Lock 'n' Load — and the other heroes in the secondary characters work with the most awesome dogs.

Allison B. Hanson – Ms. Hanson's Love Under Fire series is such an enthralling series, as her heroines are resilient, feisty and a challenge for the hero determined to protect them. The second book, Wanted for Life, is about the heroine being set-up for murder and turning to the one person she never should have let go. Luckily, they get their second chance at happy ever after.

Kathy Clark – Ms. Clark has two great romantic suspense series in her Austin Heroes and Denver Heroes series. Both encompass sexy heroes, exciting plot twists and compelling dialogue that kept me entertained from start to finish. In fact, After Love was one of the best romantic suspense I read in 2016 and is a story I love to re-read all the time because of the hero, Nick. Talk about yummy goodness!

Nico Rosso – I was introduced to Mr. Rosso's wonderful writing when I read and reviewed the first book of his Black Ops: Automatik series for this blog and I've got to say that I love this series. The books have a good dose of action, suspense and romance that always leaves me wanting more once I finish one of this author's stories.

Kat Martin – Any time Ms. Martin releases a new romantic suspense book I make certain to get myself a copy, as her books are riveting, fast-paced and have the most sexy heroes. Her Boss, Inc series is one of her best with the heroes being a bodyguard, a bounty hunter and a PI and men determined to protect the woman they're falling in love with.

Cynthia Eden – If you've never read a romantic suspense by Ms. Eden before, you are missing out on some great writing. Her Killer Instinct series is one I re-read often because of the compelling characters and highly entertaining dialogue that grabs at your attention from the beginning and doesn't let go until the very end because of the edge-of-your-seat suspense.

What are your go-to sub-genres of romance? Are you a fan of romantic suspense? If yes, what is it about romantic suspense that you love? Do you have go-to authors for romantic suspense books or do you love discovering new-to-me authors?
Bec
Connect:
Blog: https://bookmagic-underaspellwitheverypage.blogspot.com/
Facebook: https://www.facebook.com/BookMagicBlog/
Twitter: https://twitter.com/BookMagicReview
Instagram: https://www.instagram.com/bec_bookmagicreviews/