A Promise for the Baby by Jennifer Lohmann: Vivian Yip's life is complicated. It was complicated even before she decided to have a drink at a bar in the hotel for which she worked as a Vegas Dealer. She happens to sit next to a very handsome and fairly drunk man, and they end up getting to know each other while drowning their respective sorrows.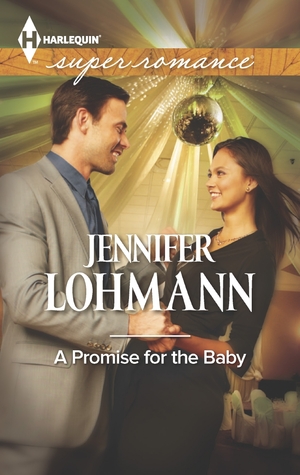 Karl Milek wasn't playing to his character that night in Vegas. His real life is controlled and disciplined. He never veers from that path – until he realizes his life isn't going to plan. When he takes refuge with a glass of scotch, he doesn't expect Vivian. Nor does he expect that they'll drink enough to shed inhibitions and have a night to remember.
When the morning comes, Viv and Karl have spent the night in each other's arms as husband and wife. Definitely consummated. Neither of them remember everything, but Karl says some things that rock Vivian to her core. Accusations of manipulation and deceit which were never intended – mostly because Vivian had no idea about his life in Chicago. She reluctantly lets him go and agrees to a divorce.
But things veer off course again when she shows up at Karl's place in Chicago with nothing but a rattletrap car and a baby on the way. Again, Karl is cruel and demands a paternity test, but decides he can't throw her out on the street in her condition. Viv has noplace to go and nobody to lean on, so Karl is her only hope.
After a few weeks living under his thumb, Vivian decides she should do things on her own. However, when she makes a stop on her way out of town, she's drawn even further into the Milek family – and Karl's not sure how to feel about that. Is she insinuating herself so she can get more out of their already tenuous bond? He knows things about her – things that definitely don't put her life in a good light, but is she more than she seems?
I like the premise of this book very much, and I found myself rooting for Vivian through the whole story. Karl is a different animal however. I just couldn't connect with him. I still have no idea why Vivian is attracted to him in the least, but I think she would definitely take to his family if this story were real life. Really, Karl was the only character I had a hard time believing – and he's the only reason I knocked my rating down to three stars.
The story is solid and all of the secondary characters were lovely and full of life. Vivian's backstory was heartbreaking and I loved seeing her rise above it to stand on her own two feet. The plot was well-paced and well-written – I just couldn't get behind Karl and his issues.
Book Info: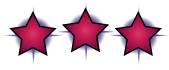 Publication: January 7th 2014 by Harlequin
He always does the right thing.
There's one exception to Karl Milek's rule, the Vegas weekend that leaves him with a night to remember, and a beautiful new wife he'd rather forget. Those divorce papers are put on hold, however, when Vivian shows up on his doorstep pregnant.
Karl offers her shelter and everything else she needs until their baby is born. Yet soon he realizes that he could definitely get used to seeing Vivian in the mornings, sharing dinner with her at night, and inhaling her jasmine scent. But he doesn't think he can risk giving his wife the one thing she wants most – his love.