Alaska Dreams by Jennifer Snow finds actress Selena Hudson taking control over her career after dealing with a stalker a year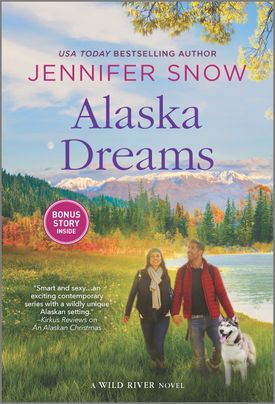 earlier. She no longer wants to make rom-coms; instead, she wants to do more serious movies. She produced a script with Jay, and is set to film it in Wild River, Alaska, where her former bodyguard and friend, Leslie, now lives. They have arranged to film it at Orosco campgrounds, believing it was empty. Only one person was staying there.
Sports reporter Gus Orosco is hiding out at the campground his father had run before his passing. After witnessing his ex-fiancé getting engaged to a hockey player and exploding on air, he finds himself without a job after being fired by his own grandfather. With everyone, including his agent, avoiding him, his sister suggested he lick his wounds in Alaska. What he didn't expect was to wake up and find a film crew there.
Selena and Gus get off on the wrong foot, and her day doesn't get better when the person expected to be her co-star, Matt, bails out of the project. Desperate, Selena offers to get Gus an interview at Sports Beat if he'll take Matt's place. While he had worked for his family's network, his dream had always been to work at Sports Beat. With no one wanting to touch him after his on-air meltdown, it's an offer he can't refuse. They quickly find that they have chemistry on-screen, but will it convert to off-screen as well?
This is the sixth book in the Wild River Series. I've only read book five in the series, but I feel like readers should at least read book four in the series first, which is Stars Over Alaska. This is Leslie and Levi's book, and where the couple and Selena are introduced when Leslie brings Selena to Wild River while she was having issues with her stalker. The reason I recommend reading this first is because the situation with Selena's stalker, along with Levi and Leslie's relationship, are brought up quite a few times; I felt like I was missing a lot of background information by not having read Leslie's book prior to this one.
It took me a while to get into the book. Once the initially chilly relationship between Selena and Gus begins to thaw, things really pick up and I started enjoying it more. They worked well as a couple; it was fun to see them interact both on and off the screen. There was one part where I thought Selena really blew things out of proportion though, which did bring her down a notch in my eyes.
Alaska Dreams is about realizing dreams and finding love along the journey. Despite its slow start, and the fact that I felt like I was missing a lot of Selena's back story, I found this to be an enjoyable story that readers, especially those familiar with the series, will enjoy.
Book Info: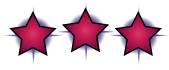 Publication: January 25, 2022 | HQN Books | Wild River #6
Following a near-death experience, Selena Hudson is finally going after the career she wants. And since casting directors won't see her as anything but a rom-com queen, Selena signs on to produce and star in her own movie—an edgy psychological thriller. But just as the cast and crew arrive on location in Wild River, Alaska, the leading man drops out of the production.
Reporter Gus Orosco is not hiding out in Wild River—he's waiting for the dust to settle after his on-camera "overreaction" triggered by watching his ex-fiancee get engaged to a superstar hockey player. Gus doesn't want to be anywhere near the film crew shooting at his family's campgrounds, but Selena makes him an offer he can't refuse: she'll snag Gus an interview with Sports Beat if he'll be her leading man. All Gus has to do is learn his lines, hit his marks and somehow ignore the sparks flying between them…even though they're hot enough to melt the Alaskan snow.