All Night with the Cowboy (River Ranch #2) by Soraya Lane: It's the PBR (Professional Bull Riders)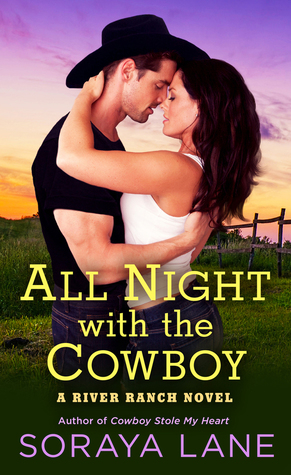 World Finals in Las Vegas, Nevada. Last year's champion Tanner Ford is about to slide down in the shute on the bull he was assigned. He was glad he got to ride Thunder Cat; the ranker the bull the better the chance for a high score and a repeat of the championship. Too bad Thunder Cat is about to spoil that dream. It's a five second ride and throwing Tanner off is not good enough for this bull. After Thunder Cat bucks him off he stomps on him and gores him. Tanner is now a really beat-up, glad-to-be-alive mess.
Shortly thereafter Tanner is well enough to go home for Thanksgiving. He needs PT really badly. Enter Lauren Lewis, Tanner's ex-girlfriend and the best sports Physical Therapist around. It's twelve years after their break-up. Hearts were broken. Can Tanner accept spending time with Lauren who he is assured will get him back in shape to return to bull riding? Can Lauren spend lots of time with Tanner and keep their association professional?
This is a second-chance love story. I was pulling for Tanner all the way. I didn't quite connect with the heroine, Lauren. The author didn't quite get me to feel as much sympathy for Lauren as I did for Tanner over the big break-up. She did a good job of making these characters three dimensional but I had trouble getting to like Lauren. The author also spelled out the conflict well, but I found that maybe there was a little too much conflict. The resolution to the conflict finally pulled me in so I did enjoy the HEA in this story. It was also fun to see characters from the first book in this River Ranch series like Tanner's sister, Mia and her husband Sam again.

Book Info: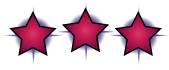 Publication: May 29th 2018 by Swerve | Swerve | River Ranch #2
At the Ford family ranch, getting thrown from a horseis a part of growing up. But one cowboy is still learning the ropes when itcomes to falling in love.
Tanner Ford has been riding bulls and busting broncos his entire life. So when he takes a hard spill—and sustains serious injuries—he refuses to believe his rodeo days are behind him. He's determined to restore his body and revive his career. There's just one problem: the finest physical therapist in town just happens to be the only woman he's ever loved.
Lauren Lewis knows she made a huge mistake when she walked away from Tanner. But she was young, ambitious, and focused on her medical career. Now, after all these years, Tanner's back—and, in spite of his injuries, looking better than she allows herself to admit. She agrees to work on Tanner's big bruised muscles until he's back in bull-riding shape again. But how can Lauren resist the smoldering attraction between her and her old flame. . .and find a way to live without him?