Along Came Mr. Right by Gerri Russell: Olivia thought she met the perfect guy, Max, after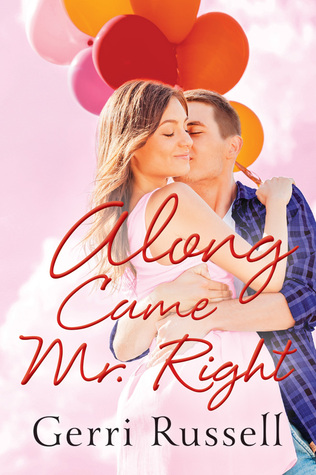 they met and sparks flew all through the night. But the next thing she knows he's actually engaged, yet he's still chasing her, and he's tutoring one of the foster teens, Paige, she's close with.
Max made a deal he shouldn't have and now he doesn't know how to be with the woman he actually wants, Olivia. He'll do what he can to win Olivia's trust and break out of his agreement.
But Olivia has been hurt before by a fiancé cheating, and she refuses to be the other woman in a new situation. Can and should she accept Max's story that it's a faux engagement?
"If you had a boyfriend, he would have accompanied you tonight. I know I would have if you were my girlfriend."
She raised a brow as they followed the crowd toward the foyer beyond. "Do lines like that really work on the women in your life?"
"They have before," he said with hope.
"I'm sure they have," she said drily. "It must be hard for women to resist a charmer like you."
"Some women find it easier than others."
Along Came Mr. Right is definitely an interesting idea and with a good conflict throughout the story. But I can't say I was particularly interested in Oliva and Max's romance. I felt no spark or passion between the two, and I don't really know why they fell for one another.
Most of the story felt focused on Paige's difficulties and Max's promises to Olivia. Oliva and Max's romance has promise, I just wish Russell had delved more into it. Although, I do really like the work Olivia does with foster kids. Max's work in building a matchmaking app focusing on math and coding was definitely cool, too. But I really shouldn't like their careers more than their romance…
For readers who want a more heartwarming read I would recommend Along Came Mr. Right. I can say I was definitely let wondering throughout the story how Max would balance the truth and his deal.

Book Info: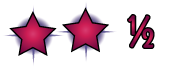 Publication: May 10, 2016 | Montlake Romance |
Olivia Tyler loves helping foster children find their forever homes, but she's still waiting for her forever love. Ever since her ex-boyfriend humiliated her on Facebook, she hasn't been ready for a commitment. But on the night of the charity auction for her adoption agency, she gives in to temptation with a stranger who helps her out of a jam…and out of her bright-blue stilettos.
After the most mind-blowing romantic night of her life, everything about Max Right seems perfect: he's handsome, chivalrous, and he's about to launch an algorithm-based matchmaking app with an extraordinary success rate. But when Olivia finds out her mystery man is also someone else's fiancé, no matter how much they seem to click, this romance doesn't add up. For Olivia, unavailable means incompatible.
When a troubled teen comes to both of them for help, Olivia is willing to put their differences aside temporarily. But as the three spend time together, she discovers the truth about Max's heart, and it just may be the key to opening her own.