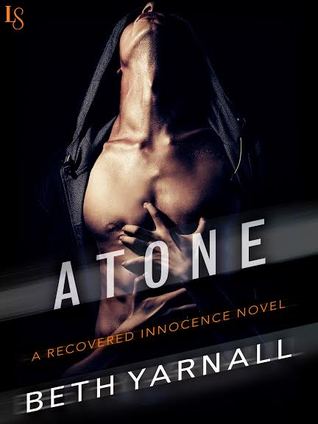 Atone by Beth Yarnall: Name cleared and out of prison after six years for a crime he didn't commit, Beau is now working with his sister at the investigation agency. When Vera walks through the door asking for help to find her sister, Beau knows his world is about to be rocked once again.
Vera has hid her identity and been running for years, only to get help once she discovers her sister is being used by the same guy who used her. Beau is the only one she has let close, and only because neither can resist the other.
As they work through the twists and turns of Vera's case, they fall deeper and deeper. But as secrets come out, a future might not be possible for the pair.
"It's funny how you never thought about wanting something until there's absolutely no possibility of ever having it. Then you want it more than anything."
Atone is definitely an interesting story, so if you like romantic suspense I would recommend Yarnall's latest. That said, while the story was overall entertaining, it took a while for it to kick in. Once I got past the slow beginning, though, I really enjoyed the trouble they faced as a couple.
The focus is more on the investigation rather them as a romantic couple, I felt. Although Yarnall worked in a great thread of angst with Beau's dead girlfriend. And thankfully, the focus was less on the ex than I thought it would be, and definitely less than the first scene would make you think.
I definitely felt there was decent character and story development, but beyond the bedroom I just never felt passion from the characters. I liked them together, but I wish I could've seen more of them learning one another and connecting. They didn't connect as well as I would hope. Overall, I recommend Atone for those who like a suspenseful and darker read.
Book Info: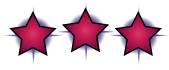 February 23, 2016 | Loveswept | Recovered Innocence #2
Beth Yarnall's sexy and emotional Recovered Innocence series continues as two broken souls discover that keeping their hands off each other is even harder than facing their demons.
Beau: Six years. That's how long I spent behind bars for a crime I didn't commit—the murder of the woman I loved. Now I'm free, but life on the outside is a different kind of prison. I don't know who I am or who I want to be. At least I have my sister, Cora. She never stopped believing in me. She even got me a job at the private investigation agency that cleared my name. And then Vera Swain walks into Nash Security and Investigations and kicks my world on its ass.
Vera: There's only one thing that would make me come out of hiding after two years on the run: finding my sister. I made the mistake of telling a monster about her, the same monster who beat me and broke me. Now I'm forced to confide in Beau Hollis of Nash Security and Investigations. He looks at me like he knows me—the real me. He sees too much, makes me feel too much. The pleasure he offers is exciting and addictive. But I can't fall for him . . . because my love could get us both killed.