Besting the Billionaire by Alison Aimes: Russian billionaire Alexander Kazankov and recently widowed Lily Bennett are at war for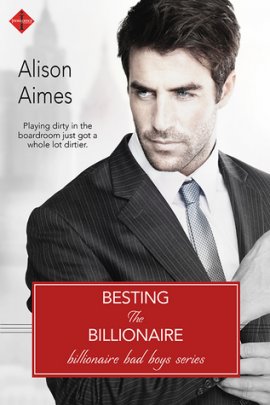 ownership of the company of her dead husband. He had stolen it years ago from someone very close to Alex, and Alex plans on winning it back.
But he has to get past Lily first, who has worked her way up from the trailer park to be a respectable and wealthy woman. If the two didn't find themselves so attracted to one another, it might be easier. But neither can get the other off their minds.
As they war, and fight the sparks, Lily begins to be attacked by an anonymous source. Alex's protective instincts kick in, and their intimacy develops. But who can be the source of these attacks when so many are out to get her, including Alex?
While I do like the powerful and in control hero, this romance did feel a bit melodramatic in Alex's attitude towards Lily. It was so immediate and intense, and I just had a difficult time getting into the story. I wanted them to actually get to know one another and have that hate-to-love romance.
Instead, the writing felt too direct. They both kept telling me how intensely they felt, and how attracted they were, and just every moment of their feelings and behaviors was told to me rather than shown. It kept me from really getting invited in.
That said, I really did like Lily. She was definitely a strong heroine, and I wanted her to kick ass. I could see why she would attract Alex, especially after how much he had shut himself down to love. For those who love the billionaire romances or adversaries, I recommend Besting the Billionaire.
Book Info: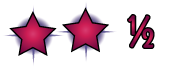 Publication: January 15, 2018 | Entangled Indulgence |
Billionaire Alexander Kazankov always wins. But he didn't count on high-heeled, drop-dead sexy Lily Bennett getting in the way of his latest deal. She's a distraction he doesn't need, not when he's so close to making things right for his family.
Lily may walk and talk like a Southern piece of fluff, but she's been underestimated before. She's determined to succeed—and no entitled, arrogant asshole, especially the too-gorgeous-for-his-own-good-kind, is going to get in her way.
Oil meet water. Gasoline meet spark. It's all out war as these two enemies go toe-to-toe in an ugly, take no prisoners battle to prove they're the right choice to be CEO of the same company. All too soon playing dirty in the boardroom leads to playing even dirtier in the dark. It's destined to end in personal and professional disaster. So why the hell can't they stop?