Breaking Emily's Rules by Heatherly Bell: Still unsettled after catching her fiancé, now ex-fiancé, cheating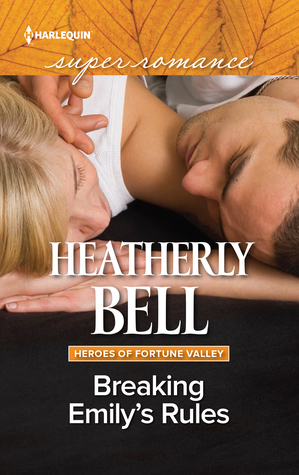 on her with her friend and housekeeper a year ago, Emily's ready to be done with being the good-girl, always responsible one. She wants to go bad, and what better way than to follow her ancestral namesake and get her pilots license. To make it even better, her teacher is just the man she wants an affair with.
Stone doesn't plan on staying in town for long. He just needs to settle his dad's affairs. Although he's facing some difficulties doing so thanks to his long-lost sister who's barging her way into the picture. The one thing he can't get off his mind though is Emily, his student, and the sexiest woman he's ever seen.
But when feelings begin growing, Stone has no idea what to do. The air force is all he knows and all he feels he can return to, especially as those men have become his family and there just isn't anything left for him in town – or is there?
"And I thank you for doing that, but I didn't ask you to." Emily raised her chin.
That put her lips in decidedly much closer territory to his. "No, you didn't, but you didn't exactly stop me." Now he moved till he was only inches away from her, and their gazes locked.
I like the idea of the story. Good girl going bad, but still a romantic at heart. The air force pilot, stubborn and unwilling to love. But I just didn't like either character enough. Both just had a weird bitterness and stiffness to them which kept me from really attaching to them and caring about them.
I wanted to go deeper into them and the conflicts they faced because I liked what was going on. I enjoyed how this romance built, it just never really seemed to dive in. Which really didn't work because it's a plenty long story. It meant there seemed to be a whole lot of nothing going on far too often.
For those who love their air force, stoic heroes, give Breaking Emily's Rules a shot. The characters may not have worked well for me, but I definitely saw a promising romance.

Book Info: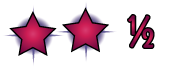 Publication: February 1, 2017 | Harlequin SuperRomance | Heroes of fortune Valley #1
Weren't rules made to be broken…?
Play-by-the-rules good girl Emily Parker is finally flying free. Literally. After a broken engagement, she's about to live out her wildest dream: getting her pilot's license. With former Air Force pilot Stone Mcallister teaching her, though, it's not just the altitude making her dizzy….
Once he settles his father's estate, Stone's heading back to the Air Force. When Emily expresses interest in some no-strings fun, he can't resist, but a single kiss proves that a fling won't be enough. As the clock ticks down to his deployment, will he be able to break his own rules for her?