Chasing Red by Isabelle Ronin is a New Adult romance that requires patience to get through all the drama. It's a college romance for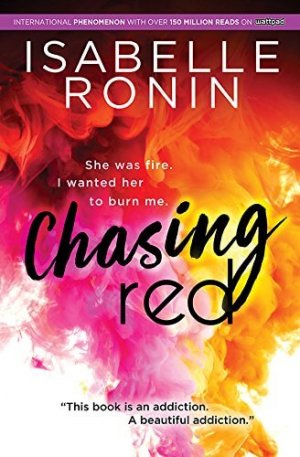 those who enjoy that type of setting and has a hero who is more than he appears. I was surprised how much I ended up enjoying the hero, but he's not without his faults. I will warn readers that this story will end in a cliffhanger, so be prepared for that.
When Veronica meets Caleb for the first time it's in a night club. She's there to get drunk and let loose, for once in her life. When Caleb spots her out on the dance floor, he can't pick his jaw up from the ground fast enough. He calls her Red, because of the tempting dress she was wearing and when he offers to take her someplace so she can forget, she turns him down, which is a first for Caleb.
Caleb Lockhart is the campus man-whore. He knows he looks good and is spoiled, when it comes to female attention. He's also very wealthy, but we learn that money doesn't equate happiness, through his eyes. But because he has money he can offer Red a place to stay, since she's homeless. I'm not quite sure if the offer was in Red's best interests, because he comes off as obsessed. At first, I thought it was a challenge to him, since she turned him down, but you can tell he cares about her, even though she keeps her distance.
Red is an emotionally damaged virgin with trust issues. This is shown through the book. There is no trust what so ever between Caleb and Red. Red doesn't even trust Caleb an inch, and it might just cost her in the end. Of course, Caleb's reputation proceeds him and it makes trust difficult.
Caleb is blind when it comes to his best friend, who used to be a bed buddy. Why do men think they can still be best friends with a woman after they use them for sex off and on. The girl ended up falling in love with him, but does Caleb realize this….NO! I've seen this play out in way too many books and it never has a good ending and it plays out exactly how you think it will in this book, as well. I think Caleb and Red had enough going on in the story to do without this unnecessary drama, but it is what it is.
I liked how the author used dual point of views with this story, because I needed to see what Caleb thought, as well as Red. It's clear that they have one heck of a road ahead of them filled with many bumps along the way, and I'm curious how it's going to work out between them. For those who love drama and young love, Chasing Red, might be a good pick for you.

Book Info: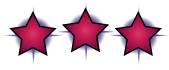 Publication: September 5th 2017 | Sourcebooks Casablanca | Red #1
They said she was going to be my ruin…
Then let her ruin me.
Caleb Lockhart has everything—wealth, adoration, a brilliant future. Until a chance encounter with a siren in a red dress changes everything. Until he meets the woman he dubs Red.
Veronica Strafford's past makes it hard for her to trust anyone. Now, kicked out of her apartment, she reluctantly accepts Caleb's offer for a place to stay.
Caleb feels intensely drawn to Veronica. And, for the first time in his life, he really wants something—someone. Too bad Veronica's heart might just be the one thing Caleb can't win.