Cinderella and the Geek by Christina Phillips: Set in England, Alice has been working for a gaming startup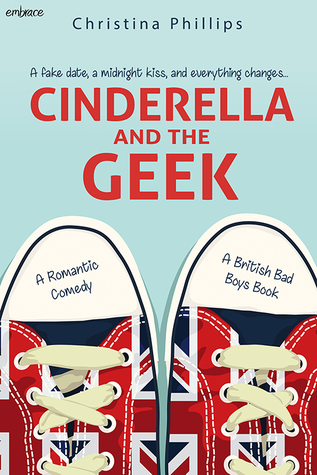 for about a year, and she's had a crush on one of the founders nearly the whole time. But, Alice is about to leave for university, giving her a month to make a move and lose her virginity to him.
Harry's feelings for Alice have been strengthening for a while now, and he can't believe she's going to leave soon. When they have a work night out for the "Sexiest Geek" Harry was nominated for, the two finally take their friendship to a new level.
But Alice has an end date in mind, and Harry knows he wants to continue with Alice – as long as his brother issues don't get in the way. Harry's heart was broken once before when his girlfriend dated him to get to his brother, and the insecurity remains. And when his issues clash with Alice's own worries about dating in college instilled in her by her mom, they may not find a way to happily ever after.
While this definitely did feel young – the heroine is only 19 years old – it was cute and surprisingly sexy. I can't say I loved all the insecurities swimming around, and I'm generally annoyed when those make up the brunt of the conflict, but I did like Alice and Henry.
They were darling, nerdy, and just plain likable. Their romance, too, was sweet since they were both so awkward with one another. It only added to the youthful feel, but it was definitely endearing.
For those who love their nerds, I recommend CINDERELLA AND THE GEEK. Alice and Harry had some good chemistry, endearing awkwardness, and I really enjoyed the community Phillips built.

Book Info:

Publication: February 19, 2018 | Entangled Embrace |
I'm not looking for love or a Happily-Ever-After because I know how that ends. I just need to concentrate on my degree and look after myself. But there's something about my boss, Harry, I can't resist. It's crazy since he's so hot and smart it should be illegal.
And then, just like Cinderella, I have my night at
the ball and a midnight kiss, and for a week all my sexy daydreams come true. That fake date changes my life in a way I could never imagine. It turns out, Harry wants me too.
But I'm off to pursue my dreams, and he's taking his business to the next level. There's no way this fairytale has a happy ending, but that doesn't keep me from wishing for it.