Dream Maker by Erin McCarthy: Stuck in Nashville without money or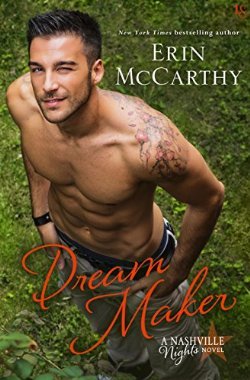 her phone after breaking up with her no-good, cheating boyfriend, Avery finds herself being helped by the far too sexy, beyond charming, and mysterious Shane. But what starts out as coffee and helping her get her purse back, becomes the best night of Avery's life.
Shane, a music producer, can't get Avery out of his mind even months later, but he never expected to see her again. But as he walks through the halls of a song production company, he hears a song he wants to buy and discovers Avery as the writer.
Shane won't let Avery get away this time, but Avery isn't so sure she wants to continue their night because no matter how much she wants to, she can't be seen as the one sleeping her way to the top.
I liked Avery and Shane well enough, but both felt a little too one-dimensional. The innocent to Shane's charm. Although, Shane did have an anger issue which I really would've liked to have fleshed out. Instead it seemed to burst out and just made me feel uncomfortable about Shane and the entire relationship, I'll admit.
Otherwise, it was a cute story. They definitely had their share of passion and, although I can't say I know them well or that they know each other well, I do think they fit – anger aside. I also quite liked this other look to the music industry, the producer and song writer part. I do wish I could've seen more of it, but I'm definitely a fan of the country music scene.
A lot of the story felt rushed. I wanted to see more of everything develop. There as a whole side story about Avery and a half-brother which I would've loved to see played out, it was wrapped far too quickly. For those who appreciate the music scene and want the short and simple romance, I recommend Dream Maker. Also, it's the second in a series and can be read as a standalone. But I highly recommend reading the first anyways.
Book Info: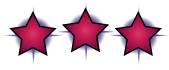 Publication: October 18, 2016 | Loveswept | Nashville Nights #2
The bestselling author of Heart Breaker returns with another sultry Nashville Nights novel of country hits and stolen kisses, as a one-night stand turns into the beginning of an irresistible partnership.
Shane Hart loves the ladies. Like hit records, he can never have too many. Shane swore long ago never to treat a woman the way his abusive father treated his mother, but his traumatic past has kept him from making any solid commitments—even to a fiery redhead like Avery O'Leery. Shane's happy enough to rescue her from a tight spot, but that's as far as their connection goes—until their unforgettable liaison has him rethinking his impulse to love 'em and leave 'em.
Avery has big plans: first, shake the dust of small-town Kentucky from her boots; second, become a bona fide songwriter; and third, keep the truth hidden about her birth father from everyone in Nashville. Nowhere on that list is she supposed to land in bed with a sexy stranger who rescues her off the street at midnight, especially if that stranger is Shane Hart. Avery's trying not to fall for the dreamy music producer who could make or break her career. But her best-laid plans seem to be no match for a love that feels like destiny.
(less)