Falling for the Fake Fiance by Jennifer Blackwood: Jill has a talent for finding the awful guys to date, which is how she ended up as a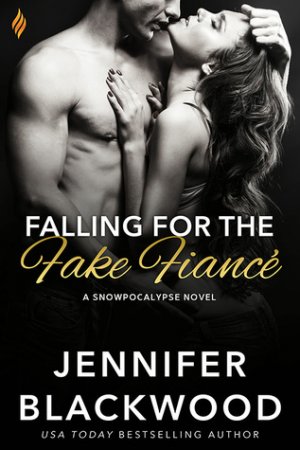 single mom. Normally, she makes do taking care of herself and daughter, but in order to get her full inheritance from her grandma and be able to pay for her daughter's elite school, she'll need a little help.
Out of the army and back home for a month or so, Aaron is more than happy to run into his teen crush, Jill. And while they have a night of fiery passion, the last thing he expects is to be proposing to Jill a fake marriage to help her get her inheritance. Jill's grandmother's will requires Jill to be married before she's 30, which is only two months away.
But what happens when a fake fiancé becomes so much more? Jill and Aaron know this can only last so long, especially with Aaron leaving for a job in a few weeks. They just need to learn how to not want the other so much.
He smiled, and something in the glint of his blue eyes flooded her brain with all her teenage memories, ones of summers by the pool and way too many embarrassing secrets that she'd die if anyone else knew. Sweet Jesus. No way her former next-door neighbor had filled out this much.
I felt like I was reading half a story. With a novella I usually expect there to be fewer complications and background, but Falling for the Fake Fiancé needed more. I think if it were a full length story I would have enjoyed it far more.
As it is, the romance is based on their sexual interludes and a past as neighbors and friends. But it was a past friendship I had very little understanding of and so the split focus between their past and their now meant both were underdeveloped.
The plot, too just ended up feeling silly as, of course, found out about their plan to marry. Overall, I just didn't get their actions. Even so, it's short, sweet, and I found them to be likable characters. For those who want a novella and a passionate couple, I recommend Falling for the Fake Fiancé.

Book Info: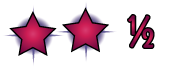 Publication: June 12, 2017 | Entangled: Brazen | Snowpocalypse #2
Jill Michaels prides herself on one thing: being independent. That is until her daughter gets into an elite school, and she needs money more than ever. It seems her fairy godmother—aka her deceased Grammy—has granted that wish in the form of one-fourth of her estate. The only catch? She must be married by her thirtieth birthday. In two months.
Aaron Collins is fresh out of the army and back in town to help his father's failing business. When he runs into Jill at a hotel where she's attending a single's mixer, he makes sure she doesn't make it past his room and into another guy's arms. When he hears about her predicament, he has a plan: they'll get married and keep it a secret. And maybe have a little sexy fun until he leave towns for his new job.
But letting go of the woman of his dreams may be harder than Aaron could have ever imagined.