In Have Yourself a Crazy Little Christmas (The Greys of Montana s #5) by Megan Crane, Devyn Voss is a good daughter,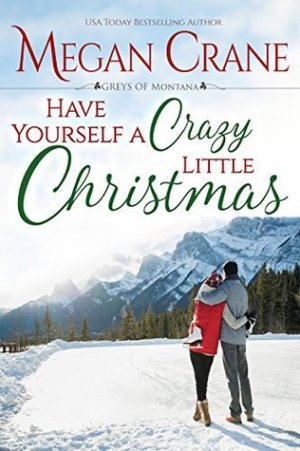 especially when it comes to helping clean up the messes her mother tends to make of her life. But when her mother comes up with her craziest plan yet to invite all her exes to her fiftieth birthday party, Devyn isn't sure how she's going to be able to handle the fallout she knows is coming. However, when Vaughn Taylor; a gorgeous man that nearly became her step-brother arrives for the celebration, Devyn finds herself unable to ignore the strong chemistry that exists between them. Will Devyn give Vaughn a chance, so they can achieve happy ever after; or will she walk away from the one man that can make her completely happy?
"I'm pretty sure you ordered a circus," she said. "And here I am, ready and willing to deliver all three rings."
"Maybe I don't want a circus." His gaze was challenging, a lot like his nonsmiling mouth. "Maybe I want nothing more in my life then an orderly woman who knows how to clean up a mess or two."
"What do you think a ringleader does?"
There were moments where I really liked this book, but unfortunately I couldn't give it any more stars than I have, because even though I loved the hero, I couldn't say the same for the heroine and the quirky secondary characters, especially the heroine's mother who acted more like a spoilt child than an adult. The way this story started had me sympathizing with the heroine, as nothing seems to be going her way, and again, her sister has let her down with empty promises. However, it was from the moment the hero and heroine came face-to-face for the first time that had me wanting to know more about the hero because Devyn sees Vaughn as her enemy while the hero very much wants to get to know her better. Will Devyn be able to keep her distance, despite the intense chemistry that bounces between them?
As for the dialogue, I loved the hero because he's come a long way in his life and done very well for himself. I also liked how protective he is of his father and the way he's determined to win over the heroine because there's always been something between them. While the heroine, I couldn't help but think she's a bit of a doormat, because she's the responsible one of the family. Why couldn't she be selfish for a change and say 'fix your own messes' to her mother? Then again, I could understand why the heroine strives for her independence because her mother isn't the best example of a great mother and she's determined to do better than float through life searching for love and continuing to fall short. Really, it's no wonder Devyn doesn't want to be in a relationship when her mother has had so many and failed miserably to stay with any of the men she's been with.
"I feel like we were always in the dark when we were here," he told her. "So I wanted to make sure there was light tonight. I love you, Devyn. You make me wish I'd made a move on you when it was completely inappropriate, so we could have had all these years together already."
"Why do I find that so sweet?" she asked, laughing up at him. "And I love you too. I think maybe I always have."
Overall, Ms. Crane has delivered a read where there were moments that I liked and moments that I wanted to skip over. However, in saying that, the chemistry was wonderful between these two; the romance was hot and very passionate; and I absolutely loved the ending because Vaughn is a good guy that would do anything for Devyn. I would recommend Have Yourself a Crazy Little Christmas by Megan Crane, if you enjoy books the enemy to lovers trope or books by authors Kaylie Newell, Marin Thomas, Eve Gaddy and Nancy Robards Thompson.

Book Info: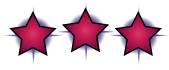 Publication: November 15th, 2017 | Tule Publishing | The Greys of Montana #5
Dependable Devyn Voss is no stranger to cleaning up her mother's messes, but this one's gone supernova. In search of love, her flighty mom has invited all of her exes to celebrate her Christmastime 50th birthday. Which is trouble enough, but only gets worse when Devyn's former stepbrother shows up to the party. His dark brown eyes and lazy smile still setting sparks off inside of Devyn that she's desperate to ignore.
Nashville songwriter Vaughn Taylor only came to the party to support his dad. And if he happens to see his pretty ex-stepsister there, that's just fine. But the minute he lays eyes on her, he's gripped by all his old desires–to undo all her uptight and get past that guarded exterior.
They were never supposed to see each other again, but now that they have–all those sparks have become a bonfire. But will this little bit of Christmas crazy last… or will it end with the season?