Heated by Naima Simone: Zora is an unmatchmaker, yip you read that right. She is the girl that you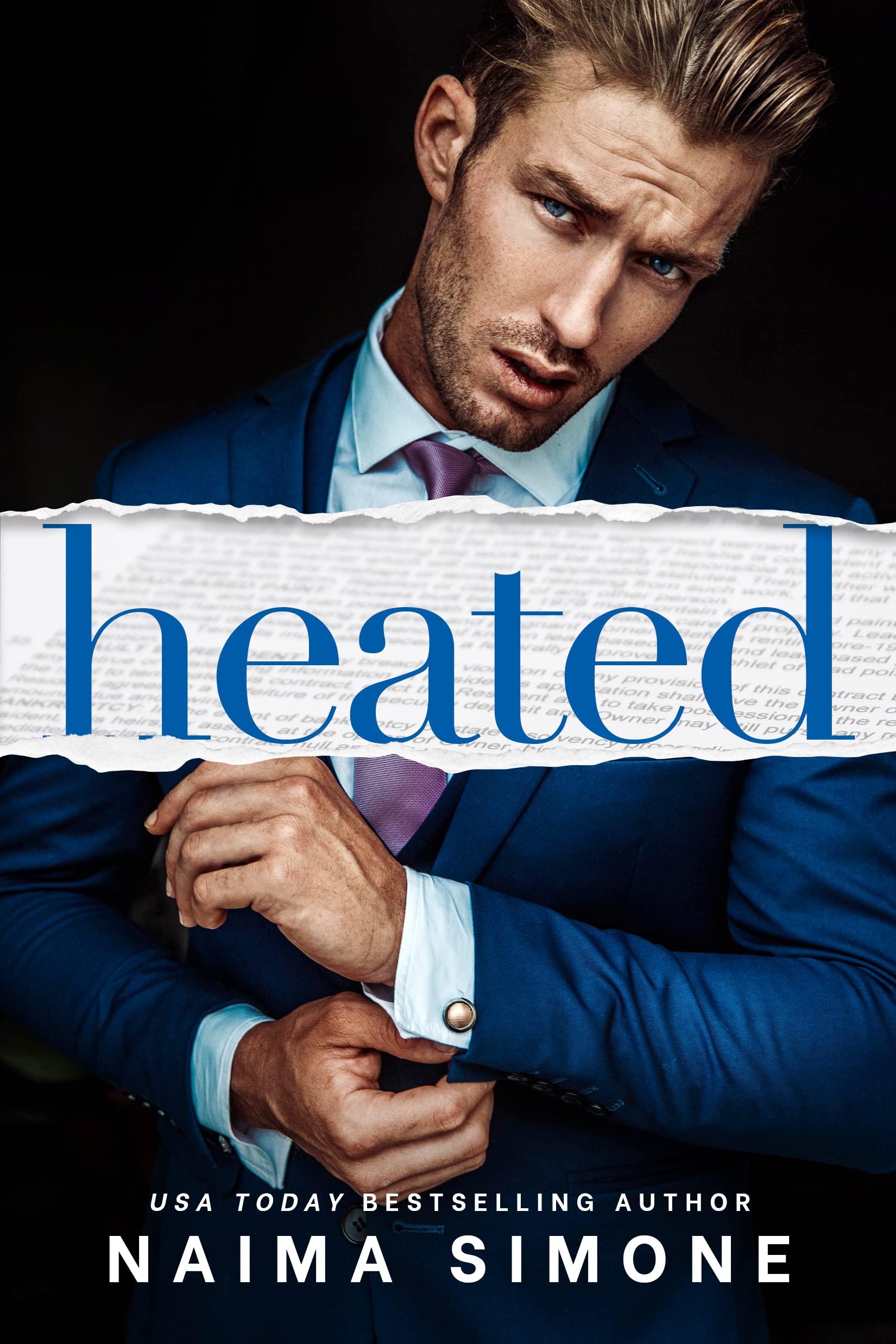 call when you want to cut strings with an annoying ex or just don't know how to let that person down gently. There is no break up to wacky or outrageous for her and her siblings to complete, and for the most part this line of work has been working just find for Zora, that is until a chance encounter sets her up with entertainment attorney Cyrus Hart. With chemistry of the charts this sounds sound like the makings of one really sweet love story, right? Well it would have been if only his ex hadn't hired Zora and her company to send him a break up letter…oh and Cyrus has no idea that she owns the company, but maybe this could just be the best risk that she takes…
I just loved Heated, this forbidden romance with a steamy twist was the perfect start to what promises too be one entertainingly addictive series. I just loved the whole idea of having an unmatchmaker and having this company do all the dirty work in what could be a messy break up. The entire idea of having a break up artist was such a fresh take on the romance trope and really just worked for me. I have to say that I liked that this idea came from the Zora and her siblings having to see their parents bicker and complain for so long.
Both main characters were really entertaining, I will say that I think that Zora should have just told Cyrus who she actually was and really could have avoided so much drama but hey this is really what made the book so entertaining. For the most part I loved Zora's character not only was she a go getter but she knew what she wanted and wasn't afraid to go after it. I loved that she was a plus sized Black woman and that even though she has had to face her fair share of fat shamers and mean ex boyfriends, she still embraced her figure and loved her self. This only made her fear and distrust in men all the more understandable. As for our guy Cyrus well he was just great, I loved that he had his entire life all planned out and Zora was this unexpected surprise to all of his plans. I really liked his determination to achieve his goals and ultimately win Zora over.
The chemistry between Zora and Cyrus was on point hot and I just loved getting to see these two grow their connection. I really enjoyed getting to see both of their sides and the insecurities that both faced but mostly I just loved their connection. The secondary characters in this book were just amazing, not only did they add loads to Zora and Cyrus's story but there is just so much potential for both Levi and Mariam to get their own books.
I really enjoyed reading Heated, this book is definitely worth checking out!
Book Info:

Publication: July 5, 2022 | Montlake | Burned, Inc. #1
Zora
I'm Denver's unmatchmaker. Every city needs one.
Why? Because people break up—and sometimes they should. But when I learn that entertainment attorney Cyrus Hart is someone else's mistake, I can't believe it. He's smart, successful, and sexy as hell.
When a chance encounter with Cyrus turns into something more, I can't help but fall for him. Our chemistry is undeniable. But his ex used my company to send him that letter—and that's a problem. Especially since he doesn't know I own the company.
How can this possibly work? I know from experience that the riskiest ventures are the worthiest ones…but falling for Cyrus Hart may be my biggest gamble yet.
Cyrus
I'm a man with a plan—college, law school, a great career. So far, so good.
Until a stranger shows up on my doorstep and reads me a breakup letter from my girlfriend. My carefully laid plans unravel.
But then I meet someone new. It's spontaneous. It's electric. And it's not according to plan.