In Her Road Home by Laura Drake, Sam Crozier is in the business of restoring and flipping old homes, but she doesn't have a home herself. She's used to riding the country on her vintage motorcycle, finding hidden gems and making them someone else's dream come true. But just outside of Widow's Grove, California, she runs into trouble – literally. Her bike's a mess, so she has to rely on the restoration skills of Nick Pinelli.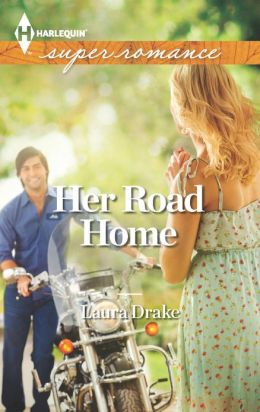 Thank goodness he's just as reverent about vintage as she, because he vows to put her bike back together with original parts. As pleased as that makes her, it also means she'll have to stick around for a while. He loans her a hippie abomination to drive in the meantime, and she scouts around to find a new project.
Widow's Grove used to be a bit on the sleepy side, but the wine industry has caused some modernization and a population boom. Sam still manages to find an old Victorian that's seen better days. She can already imagine the jewel it can become, so she buys it and starts the process of making it new again.
Sam hasn't encountered this kind of town on her journeys. Everyone is interested in knowing about her, and they accept her into their lives almost against her will. She finds cheap and willing laborers, a cantankerous but charming plumber, and her first BFF in the form of the local diner owner. She doesn't even want to think about the bond forming between her and the hunky mechanic.
Nick can't help but notice Sam. She's gorgeous, sure – but the joy she takes in her work is a joy he shares. She's independent, headstrong, and unfortunately – off-limits. Not that he doesn't try… every once in a while he manages to break through – only to see the wall come down if he gets too close.
Widow's Grove is Nick's home – and he's sticking around for the long haul. Sam couldn't be more different. She's made it clear she's gone as soon as she sells the house, even if it means her bike has to be shipped to her next stop. The trouble is, she starts to fall for the town, and maybe even Nick. She knows she can fix concrete walls, but can she demolish the one she keeps around her heart?
There were some seriously heavy issues tackled in this story. Nick was a troubled kid who left Widow's Grove only to find out he was in over his head in the big city. When he returns, he knows he belongs there – with the people that accept him for who he is, faults and all.
Sam's issues plague her, and in being itinerant, she's literally running away from the demons she keeps at bay. Widow's Grove starts a confluence of circumstances that forces her to face them. She manages to take the first step by seeing a therapist – one who is referred to her by Nick, but because she also has a house that needs repairing. That meeting is – in itself – a shock to her system because she jumps to a hasty conclusion about Nick that turns out to be wrong.
As she talks things through, she realizes that the monsters she dreams about were just that – monsters. Nothing was her fault even if she blames herself. She's quite brave, and she's not 100% at the end of the book, but she's mostly there. I found that part very realistic. I would've balked if they suddenly cured her completely – but the main issues stopping her from feeling are washed away by her new family.
I adored this book. I'm not scared off by angst, and the characters were so well written I totally believed they could be real. The romance drove the events – but I also enjoyed seeing the other characters' stories unfold. Amazing read – highly recommended.
Book Info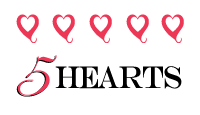 Publication Date: August 6, 2013 | Series: Harlequin Superromance (Book 1870)
No white picket fences for her!
It's not in Samantha Crozier's DNA to ignore the call of the open road. The wind in her hair and the pavement beneath her bike are all Sam needs. Until she crashes into Widow's Grove and the arms of Nick Pinelli, that is. Nick is gorgeous, and pure temptation—temptation Sam is determined to avoid. But with her motorcycle totaled, she's here for a while. So she comes up with a plan to renovate an abandoned house. Once that's done, she's gone.
However, the plan quickly backfires. She can't find any resistance to Nick's charm. Worse, for the first time, the house she's working on is beginning to feel like a home. Her home. And she knows that's all because of Nick.