Hide and Seek (Criminal Profiler #1) by Mary Burton is an intense, well-thought-out romantic suspense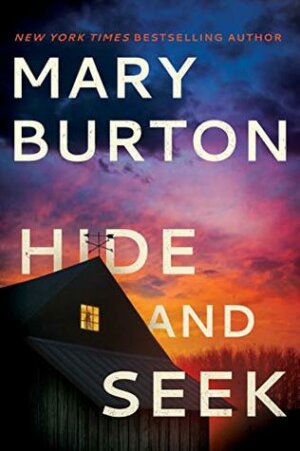 story. The author kept me on the edge of my seat as I read this thrilling suspense story.
During demolition of a barn outside Deep Run, Virginia a red backpack and human bones have been discovered. FBI Agent Macy Crow is sent to Deep Run to investigate and ends up working with former FBI Agent and now Sheriff Mike Nevada. Macy has worked with Mike before when he was still an FBI agent. They also had an affair when they worked together. Macy isn't sure what to expect when she meets up with Mike again but she knows they work well together. As for the attraction, only time will tell.
The investigation into the murder becomes more complicated when the DNA found on the backpack links the murder to several rapes which occurred around the same time as the murder. Macy and Mike have their work cut out for them.
Mary Burton is one of my favorite authors and I am looking forward to the next thrilling adventure she will take me on.
Book Info:

Publication: April 23rd 2019 | Montlake Romance | Criminal Profiler #1
She's hunting. He's watching.
Special Agent Macy Crow is a survivor. After a vicious hit-and-run nearly kills her, she gets right back to work, and now she's gunning for a spot on the FBI's elite profiling team. As an audition, she offers to investigate the recently discovered bones of Tobi Turner, a high school girl who disappeared fifteen years ago.
While investigating with local sheriff Mike Nevada, a former colleague and onetime lover, Macy discovers a link between Tobi's case and several others that occurred around the same time as her disappearance. As Macy interviews victims and examines old cases, she uncovers a sinister picture of a stalker who graduated to sexual assault—and then murder.
Macy and Nevada race to put this monster behind bars before he can come out of hiding. But the murderer's had years to hone his skills, and soon Macy herself becomes a target. She's no stranger to pain and terror, but will Macy's first profiling case be her last?