In Hollywood House Call by Jules Bennett, a lovely wanna-be actress is waiting for her big break by working in Dr. Noah Foster's office. As Callie's boss is a brilliant cosmetic surgeon, she sees perfection on a daily basis, but knows that Dr. Foster doesn't have a God complex like other surgeons his caliber.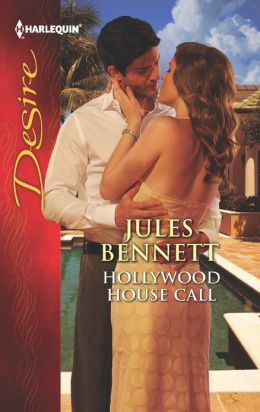 Noah knows that Callie usually scrapes by on the salary he pays her, and he's not sure he wants to know why. He's had experience with the dark side of Hollywood, and just hopes she doesn't succumb. So he decides to use her in his new campaign to advertise his new branch office. It just so happens that she gets a speaking role in an upcoming film at the same time. Both opportunities are amazing, but also very much needed – her family is having more than a rough patch, and she's supporting them as well as herself.
When Callie doesn't show up to the photo shoot, Noah suspects something is wrong. It's not like her to be flighty. His fears are confirmed when he gets a call from the hospital telling him she's been in an accident. He feels like he's let yet another person down, and vows to help her in any way he can.
Callie's dreams vanish in the blink of an eye. She loses both the photo shoot and the film role, and feels like she can't be Noah's receptionist looking as she does now. Not only does it give the wrong image to his clients, she just can't bear to watch beauty parade in front of her day in and day out.
Noah takes her into his house so she can recuperate, and promises she'll get the best care in the world. She feels like even that isn't enough to make her whole again, but Noah has a past to make up for. Callie can't help feeling like a charity case already – when she learns about his tragic past, will she get more than she bargained for?
I enjoyed the story, and I really loved Noah. Callie was charming, but the focus on her looks could've been played down just a little less for my tastes. I loved Noah's interaction with Callie's parents, and I'd love to see more of Max (Noah's old college buddy and current movie heartthrob) somewhere down the line.
Book Info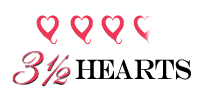 Publication Date: June 4, 2013 | Series: Harlequin Desire (Book 2237)
Calling L.A.'s most eligible M.D.!Brilliant Hollywood cosmetic surgeon Noah Foster has perfection at his fingertips. Even so, he knows better than any man that losing someone you love comes at a cost. Which is why he can't walk away from Callie Matthews. When an accident shatters her dreams of stardom, he vows to heal her, inside and out.Yet living in close quarters makes their red-hot attraction impossible to ignore. Being at Callie's bedside is one thing—and being in her bed is something Noah can't resist. He doesn't do commitment…but letting Callie go is impossible….