Icing on the Cake by Ann Marie Walker: Henry, the playboy prince of a small European country, is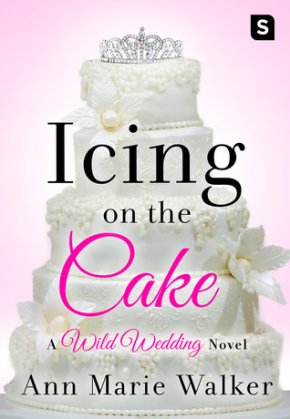 recreating his identity for his best friend's wedding. And in his hopes to go under the radar, he meets a woman, Cassandra. Turns out she's the groom's sister and has no idea who Henry really is.
While Henry promises his best friend to let Cassie know his true identity – just not until after the wedding – he continues to pursue her. Cassandra falls harder and harder into the first romance she's had in ages.
With her life turned upside down after she left finance for a bakery, Cassie hasn't had time for any sort of romance. But with the seductions of Henry, Cassie can't resist. And she thinks she's falling in love, at least until she finds out it has all been a lie.
While not totally interested in a romance based off a lie, I do love the prince trope no matter how silly it may feel. And although this romance didn't go full royal romance, I enjoyed it all the same.
Cassandra and Henry fit well. Although I did have a bit of an issue with Henry's general attitude towards women and sex. I can't say I loved being in his point of view. However, when it was just Cassie and Henry enjoying one another, I liked their connection.
For those who enjoy the playboy or royalty trope, I recommend ICING ON THE CAKE. It's a sexy and fun romance. It's the second in a series and it can be read as a standalone – but I know I definitely want to read the first.
Book Info:

Publication: January 30, 2018 | Swerve | Wild Wedding #2
Cassandra Miller doesn't have time for men. She's far too busy trying to open a cupcake shop with her silent partner and best friend, not to mention catering her brother's wedding. And let's face it, it's not like Prince Charming is going to stroll into the bakery and sweep her off her feet.
Henry has been a prince his entire life but for one wild wedding he wants to be nothing more than an "Average Joe", or in this instance, "Average Hank". However, when a case of mistaken identity and a batch of burned cupcakes ends in a night of passion, Cassie and Hank must decide if theirs is a recipe for disaster or the makings of true romance.