In Insider (London Phoenix #1) by Rebecca Crowley, Oren Brody will do anything to save the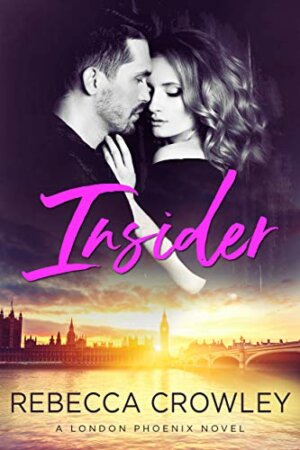 London Phoenix; the newspaper he and his brothers brought. However, he never imagined seducing ER doctor Grace Reilly would lead to him falling in love. But when Grace discovers the truth of why he's come to her, will she help him or will she turn Oren away?
"Everything I say is strictly between us. Off the record. Not for publication. Understood?"
"Understood."
"And if even one word that I utter in this pub finds its way into that rag of yours, I will use the sharpest instrument in the hospital to cut off your balls and nail them to your office door as a warning to others."
He arched a brow. "This is getting interesting."
I am a big fan of Ms. Crowley's Atlanta Skyline series, so I was excited to read this first story of a brand new series by her but I've got to admit that it didn't live up to my expectations. Really, right from the beginning, I wasn't feeling the chemistry between the hero and heroine at all and the steamy romance starting almost straight away didn't feel right. However, in saying that, the chemistry does get stronger between the pair and the storyline surrounding why the hero needs the heroine is interesting, which is why I ended up giving this story three stars instead of two.
As for the dialogue, it kept me engaged because I wanted to know whether Grace would help Oren and if there is something going on at the hospital that could put lives in danger. Will Oren be able to convince Grace to help? Will Grace be able to get to the bottom of things, if there is something going on? Moreover, I also enjoyed the relationship between the Brody brothers, as Oren often butts heads with one of his brothers while the other plays mediator. Which one of the brothers will get their way?
With the main characters, sometimes I liked Grace and sometimes I didn't. She comes off as unfeeling and a little selfish when it comes to her desire for no-strings sex. But, then again, it's understandable after everything she's been through in her life. Really, her ex was a complete jerk that didn't deserve her. Will Oren turn out to be just like her ex? Will she put her trust in him? While the hero, he's a little arrogant to believe seducing Grace will work to his advantage? Is she really that easy to manipulate? Will she prove a little more difficult than he thought? Yet, I've got to admit that Oren was a lot easier to warm to than Grace. Since he isn't afraid to admit when he's wrong and will do anything to make things right.
Overall, Ms. Crowley has delivered an okay read in this book, which despite me having mixed feelings about really has me looking forward to more books of this series because I loved Oren's brothers. As for the ending, I liked that this pair overcame the obstacles they faced to be together. Really, the final hurdle was pretty big, considering Grace didn't know whether she could trust Oren after what goes down. Yet, I'm glad that she got over her reservations because he's a good guy that she can trust. I would recommend Insider by Oren Brody, if you enjoy the enemy to lovers trope or have read books by this author before and enjoyed them.
Book Info: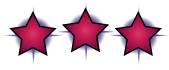 Publication: August 22nd, 2019 | Tule Publishing | London Phoenix #1
ER doctor Grace Reilly thrives on patching up her patients, propping them back on their feet and sending them home healthier, yet emotionally she feels flat on her back after being deceived by her ex-boyfriend. She's shelved her malfunctioning romantic radar, possibly forever. But she's not opposed to no strings attached sex, especially when she meets the brooding and enigmatic Oren Brody. Even better? After giving her a mind-blowing orgasm with no reciprocal expectations, he vanishes as mysteriously as he appeared.
Six months ago Oren Brody and his brothers, Asher and Ebon, bought the London Phoenix newspaper to save the esteemed daily from bankruptcy. They need a big scoop or a budget shortfall could shut them down. A confidential tip about corruption and potential medical malfeasance points Oren toward St. Hilda's Hospital – the same hospital where his mother unexpectedly died after a visit to the ER for a pounding headache. He needs answers, and Grace seems to be the key. He'd tracked her down hoping she could be a source. Seducing her was accidental, but he finds himself unable to ignore their zinging chemistry and he doesn't really want to.
Oren needs to earn Grace's trust, but that's a big ask since their first meeting began with a lie and ended with sexual fireworks. Grace has already been deceived by one lover, can she forgive and forget and give Oren a chance?