Let's Talk About Sext by Evie Claire brings together a strong, independent heroine and a bartender who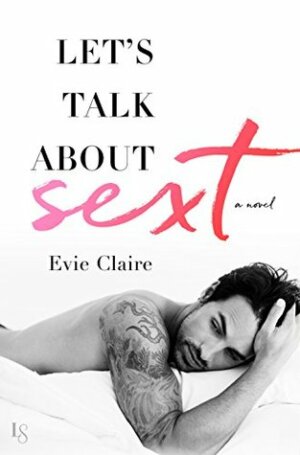 doesn't see his own potential. If you're a fan of opposites attracting, this story fits the bill.
Phebe Stark is a successful business woman who isn't afraid to say what's on her mind. Nope, if you mess up, she will tell you off and not in a nice way. She' takes no crap from anyone and may come off as harsh or uptight. She's being groomed to take over as CEO and is known to make things happen, but that still doesn't keep men from being jerks, especially her supervisor. After having a bad day, she wonders into the bar next to her office building and indulges in more than a drink.
Brody Cantrell bartends at the The Twenty-One Guns Saloon. He actually owns the whole building, but he doesn't acknowledge it. For Brody, meeting Phebe is amusing. When Phebe goes off on a rant, instead of getting angry, Brody just smiles. He's very laid back. It also helps that Brody loves confident women and that's a good description for Phebe.
Phebe provides for her mom and knows her mom's health isn't going to improve, so she channels all her time into work. Phebe works in a male dominated industry, and she doesn't get the credit she deserves, but must work twice as hard as the men in her field. Because of this she has no time for relationships. Phebe doesn't think her and Brody are compatible, but isn't against having some fun with him.
Brody and Phebe flirt back and forth via text and it doesn't take long before Brody finds his way into her life
"She was big-time trouble. And Brody was really good at being bad."
They do the friends with benefits thing and each know where they stand. No falling in love and no seeing anyone else while they do this. Feelings eventually catch, but both of them make a mess of the situation. Essentially, both have different views and live in different worlds.
As much as I liked Phebe and Brody, I wasn't sold on them being together as a couple, not for the long haul. This is just my opinion. While the story did take some time to get into, it eventually picks up. For those who enjoy headstrong heroines, and the men that love them, this might be for you. Also, the cover is sexy as heck and I can see people choosing to read this, based on the cover alone.
Book Info: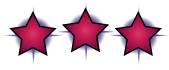 Publication: February 19th, 2019 | Loveswept | Let's Talk About Sext #1
Her: Unstoppable, workaholic, driven force of nature. Him: The exact opposite of that.
Phebe Stark needs a punching bag. No, on second thought, she needs a donut. No, on third thought, she needs to escape into a dark bar with a strong drink. She's just been harassed, for the umpteenth time, by the slimy supervisor standing between her and a shattered glass ceiling at her high-pressure Atlanta firm. But then a tall, bearded, sexy lumberjack of a bartender saunters over, and suddenly Phebe knows she doesn't need gin . . . she needs him.
Brody Cantrell didn't exactly intend to become a bartender. He planned to help out at his ailing uncle's bar for a year, then get an advanced degree and rise to the top of his field. Instead, he got a Ph.D. in Real Life from his customers. Brody thinks he's seen everything—until he meets Phebe Stark. And when he gets a load of her fearless sexting skills, he just has to see what's under that power suit. Brody's certain they'll have a good time or two—nothing serious. Then again, all these steamy messages and breathless trysts have him seriously considering . . . Why not?